Snack Girl Challenge: Lose Ten Pounds in 3 Months
This is a photo of me with my family about 2 weeks ago. Notice how you get a good shot of the top of me (where is the bottom?).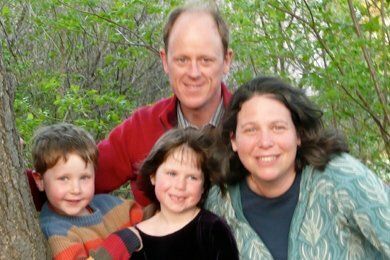 The lower half consists of the avocado chub that 40 year olds gain as they slow down. I have this tub of fat that keeps me warm around my mid section. It is pretty comfortable there.
I had a yoga instructor that called the chub, "The little puppy that lays beside you." This puppy, unfortunately, is not a great idea to keep around. Belly fat has been implicated in all sorts of diseases and can hamper getting into your pants!
While my doctor has said nothing, I have wanted to lose this weight since the birth of my second child. Why haven't I? I write every day about healthy food and habits and I feed my family amazing healthy food.
I put myself last.
I have bad eating habits that I revert to when I stress out (which is often).
Changing habits is hard and it is a lot more comfortable to stay stuck in your old ways.
Now, is the time for change. Why? Because, when is it going to happen? Anyone else out there know what I am talking about? There never seems to be a good time to lose weight. I have some GREAT reasons not to do this:
My favorite aunt has been diagnosed with brain cancer (this week)
We are closing on a house (4 - yes -4 Lawyers involved - huge mess)
We will be moving once this deal closes (a few blocks).
I can't lose weight now, right? But, life has become this crazy most of the time. There are so many excuses for not making changes. Changing my habits will improve my life and help me live longer.
So, for the next 3 months started May 8th, 2010, I will diet and exercise. I will create good habits that will stick with me so I can keep it off the 10 pounds. AND, I will do it with all of you hearing about it.
Enough writing, talking, and thinking. How about doing? I have the information I need and the support of my husband. Matt is also doing a challenge with me to exercise 60 times in 3 months. He is out of shape and wants to be more fit.
Any of you want to join me in your personal challenge for the next 3 months? I would love to have some of you on my journey.
Please comment here and on every Saturday, starting May 8th, about your challenge. I will weigh in on May 8th and start the clock until July 31st.
(To my e-mail subscribers, you will not receive e-mails about my challenge - but you can check in on Mondays to see what I posted on Saturday!)
Want to read about Snack Girl readers who have changed their habits?
How Shawn Stopped Drinking 10 Cans of Dr. Pepper per Day
How Candice Lost 80 Pounds and Changed Her Life
Into the Lite: How Susan Lost 40 Pounds