Snack Girl Class in Marietta, Georgia Tomorrow – October 18th
I will be at the Cook's Warehouse in Marietta, Georgia teaching a FREE class about healthy eating from 3-4 PM.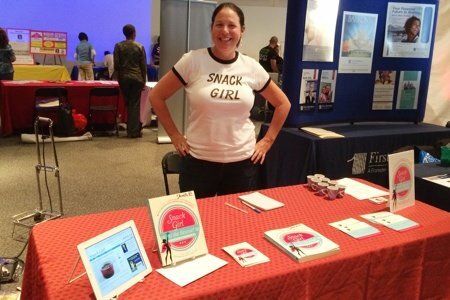 We will be serving food samples from recipes in Snack Girl to the Rescue! I will be demoing the my famous No Bake Brownie Balls, Almost Cream of Mushroom Soup, and Sweet Potato Yogurt dessert.
I don't think we will be serving any wine but I may need a glass to steady myself before I begin speaking :)
I hope to inspire my cooking class pupils to eat healthier in a sustainable, supportive, and encouraging way (lofty goals – I know).
Here is the address:
Merchant's Walk Shopping Center (next to Whole Foods)
1311 Johnson Ferry Road, Suite 568
Marietta, GA 30068
Phone: 770-565-8005
And the link for an RSVP: Cook's Warehouse Class (filter by Lisa Cain)
Come out and say hello! I would love to meet you and any friends or family that you bring.