Snack Girl Turns 50
Tomorrow I turn 50 years old. Age is just a number, right?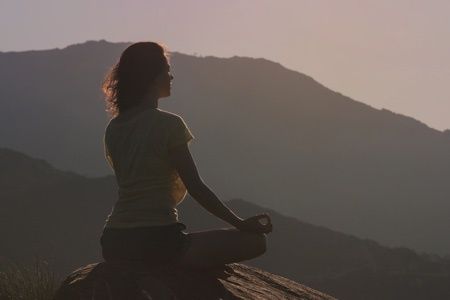 I wish I could say I emulate the woman in the photo. She seems to calmly take in her surroundings as she tunes into herself. She is a master of the universe.
I think if I lived on a mountain, alone, and without much to do - I could attain serenity. But, I chose to live my life with two kids and a dog (as well as a partner). I own a car and a house (with the bank).
My worries are drawn on my face in a bunch of wrinkles.
But, there are some ways that I feel like Ms. Serenity up there. I feel physically great as I have been training for triathlons and I don't have anything to prove.
What other people think of me and my choices - matters less and less. Material things have gotten less important and being positive has gotten more important.
I must say that working on Snack Girl for the last 10 years has given me plenty of perspective. This gig has been mostly fun and energizing. I can't wait to see what the next 10 years brings me.
To my 50 year old sisters and brothers - I join you in this decade - ready to make it my best one yet.