Spindrift Review: A New Flavored Sparkling Water
This Spindrift review is for all of you who want something special to drink without too much sugar.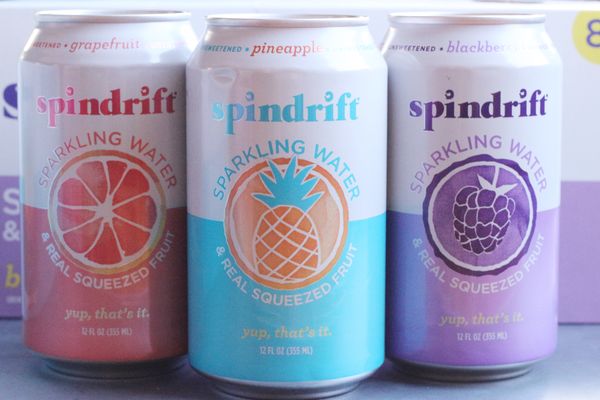 I have been on the hunt for ways to enjoy water and have it remind you of soda (or beer). One of my favorite posts is Top Eight Tips for Tastier Water for ideas on how to drink more water.
Bubly sparkling water has been my favorite lately for a flavored water in a can.
Spindrift may have unseated Bubly. My daughter brought this home on a trip to Target and I was intrigued. I have banished soda from the house (except for special occasions) and we love trying new things.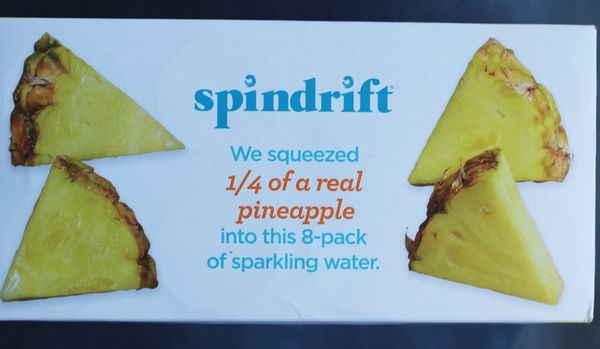 Do you see that? 1/4 of a real pineapple! Spindrift's ingredients include carbonated water, pineapple juice, and citric acid. That is it. It has 15 calories per can.
The concept is simple. A little bit of real juice in a big can of water. Unlike Bubly, which is the essence of a flavor and zero calories - Spindrift meets us with some juice.
How does it taste? Maybe because I never drink soda I am biased - but it tastes like soda. It is amazing how far 15 calories of juice can take you.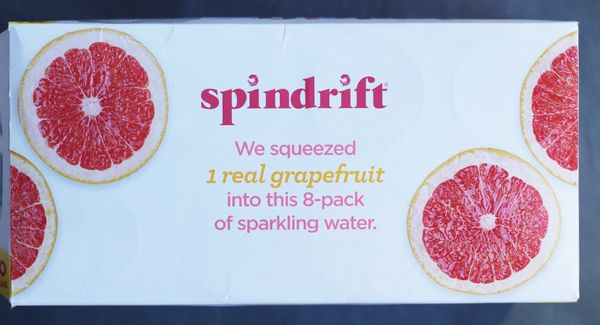 Grapefruit! YES! Do you know that most of the grapefruit flavored sparkling waters taste like soap? I love grapefruit so I have been disappointed many times.
Spindrift grapefruit tastes like grapefruit. The ingredients include carbonated water, grapefruit juice, orange juice, lemon juice, and hibiscus.
They probably add the orange juice so it isn't too sour. I thought it was perfect.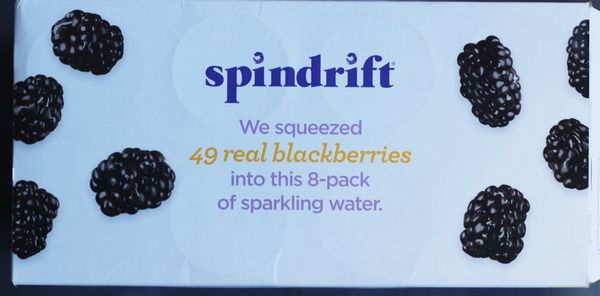 Blackberry was another excellent flavor.
I share Spindrift because it is nice to crack open a can of something at around 5 PM that you look forward to drinking. It isn't alcohol or soda but it doesn't feel like a compromise.
The Spindrift current flavors are pineapple, lime, cranberry raspberry, lemon and black tea, strawberry, grapefruit, blackberry, cucumber, lemon, orange mango, raspberry lime.
My favorite Spindrift flavor is grapefruit but all three of them were really good.
Have you tried Sprindrift? What is your review? Thanks for sharing!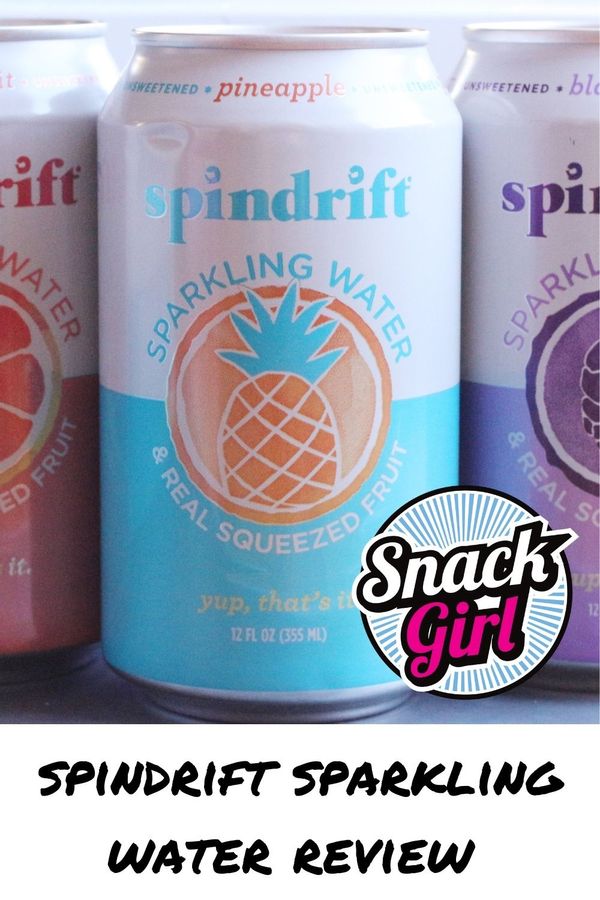 ---
Other posts you might like:
---

I went on a beach vacation this year to North Carolina. We rented a house so we could social distance.....
---

Some people love water and others wish it was more flavorful. I am in the "love water" camp, but many of my readers are not....
---