Starbucks Sous-Vide Egg Bites: A Solution to Breakfast on the Run?
When I saw that Starbucks had Sous Vide Egg Bites, I was intrigued. Do they look like they are from outerspace?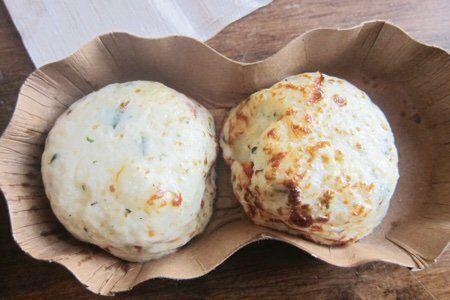 I've written a lot about Starbucks over the years – see my review of their oatmeal and bistro box - because many people eat there.
I couldn't believe that Starbucks was touting something as gourmet as sous-vide. Sous-vide is a method of cooking food. You place the food in a is sealed in a sealed plastic pouch then a hot water bath for a long time.
The idea is that your food is cooked evenly. The inside is properly cooked without overcooking the outside so you retain moisture.
Eggs are one of those foods that respond well to the sous-vide method and I am planning a post on how to do sous-vide at home for those of you who may be interested.
But what about these egg bites for those of us who just want to buy a quick breakfast?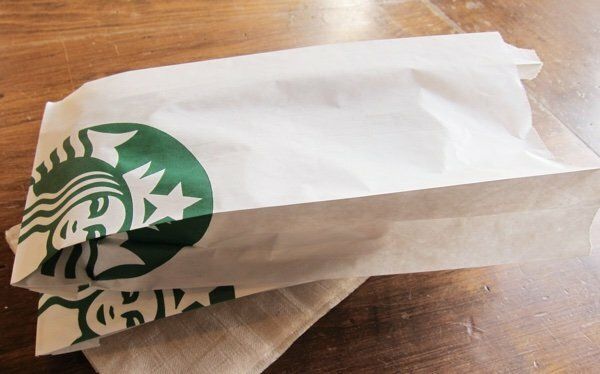 They come in a bag and they are hot when you get them. I would not try to eat them in a car because you will burn your fingers (and I find balancing a fork and driving to be a bad idea).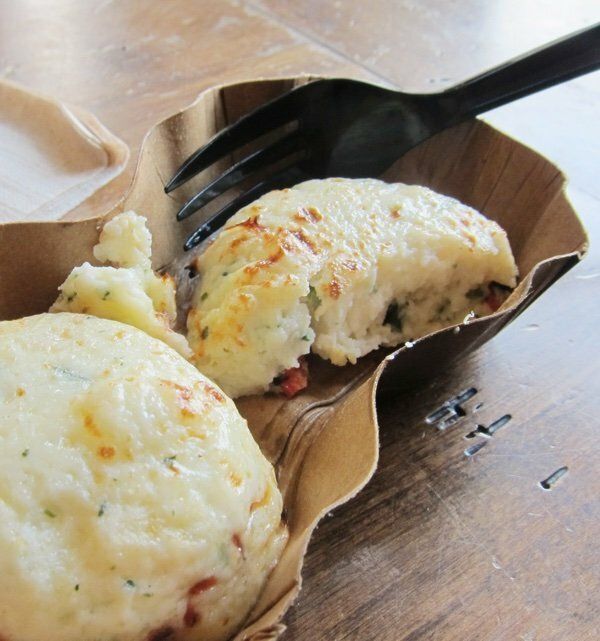 The bites come in two flavors – egg white/red pepper and bacon/Gruyere. I tried both of them. They set you back $5 for a serving which is 2 bites.
Egg White & Red Pepper Sous Vide Egg Bites (for 2 bites) nutrition:
170 calories, 7 g fat, 5 g saturated fat, 13 g carbohydrates, 2 g sugar, 13 g protein, 1.0 g fiber, 500 mg sodium, 5 SmartPts
For a fast food breakfast, this is a pretty good option (though the sodium is high). But how does it taste?
I was ready for it to be terrible as most fast food eggs are rubbery and bland. This was absolutely delicious. It has Monterey Jack, spinach, and red peppers and I enjoyed eating it far more than I thought I would.
The sous-vide method meant that the eggs were very moist – almost like custard. I can't believe Starbucks came up with this for a fast food venue. It is very good.
The next time I am stuck in an airport, these egg bites are my GO-TO snack. They are more substantial then I thought (they aren't that small) and pair well with coffee. I happen to love coffee so it is a win.
What about the bacon & Gruyere?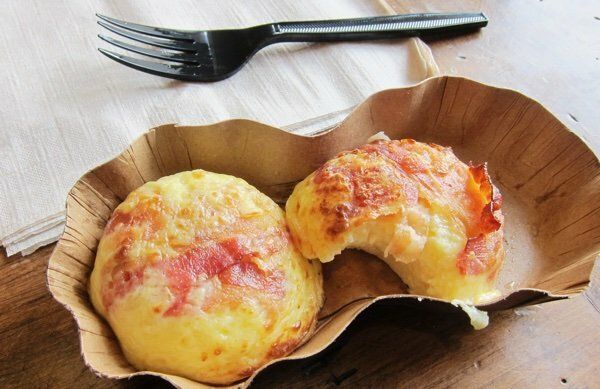 Bacon & Gruyere Sous Vide Egg Bites (for 2 bites) nutrition:
310 calories, 22 g fat, 14 g saturated fat, 9 g carbohydrates, 2 g sugar, 19 g protein, 0 g fiber, 600 mg sodium, 12 SmartPts
This is much more of a treat because 14 grams of saturated fat is a lot! I actually didn't like this one as much as the egg white bite. It tasted more like a "salt bomb".
This is good news! The lighter, healthier egg white bite was more delicious. You don't have to feel cheated.
Have you tried the sous-vide egg bites? What do you think?
---
Other posts you might like:
---

Last week, I posted What You Need To Know About McDonald's Oatmeal. Immediately, I was asked about Starbucks' oatmeal....
---

Do you go to Starbucks in the AM to grab that cup of joe? Many people do including one of my best pals, Samantha....
---