Stir Fry Zucchini Noodles
I am not done with my "zoodle" maker. I love stir fry zucchini noodles!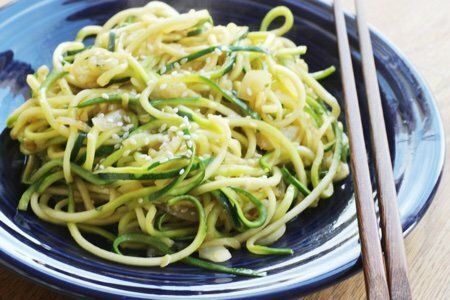 They are kind of like lo mein except a fraction of the calories and packed with vegetables. Back in January, I wrote how to make zoodles and then I tried my hand at butternut squash noodles.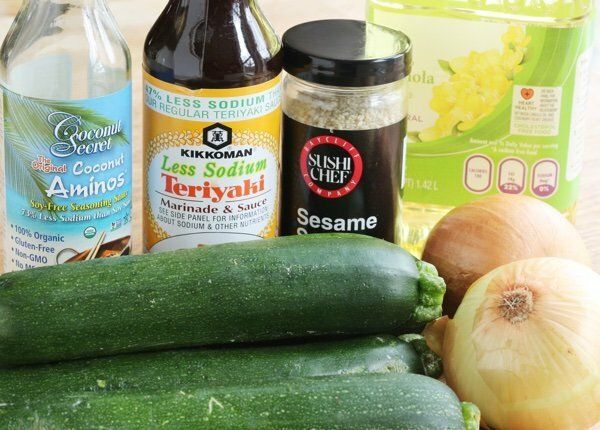 I noticed that at my local Stop & Shop, they sell zoodles! Check in the produce section next to the sliced mushrooms. You don't even need a zoodle maker to create this recipe.
My daughter would be sad if we couldn't make our own because she loves turning the crank and "making" the noodles. It is a perfect job for a bored child.
I attempted to spiralize the onions as well as the zucchini but it didn't go well. I ended up sobbing with a small pile of shredded onion. I found it much easier to slice the onions and I cried less.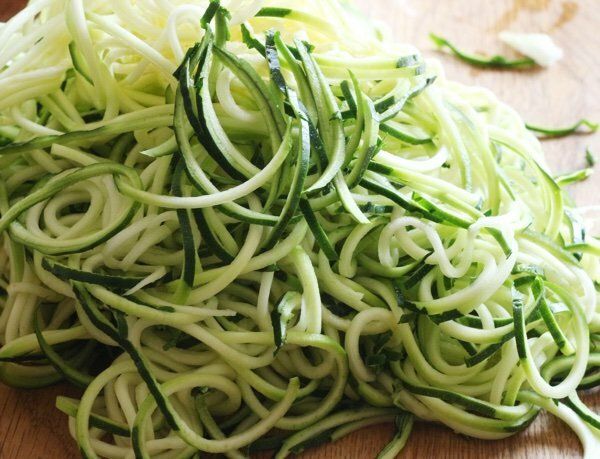 This recipe is simple and you could add some chicken, pork, beef, or tofu to make it more substantial. Think of it as a palette for your favorite additions and you don't need rice as a side (since this is supposed to be a noodle replacement).
I think spiralizing vegetables is a great way to dress them up without a lot of work. The process changes the texture of them so they are different. I am always looking for new ways for the same food so I don't get stuck in a food rut.
I want to try spiralizing beets because I hear beet noodles are delicious. Perhaps I could convince all the beet haters out there to love beets! You can also buy beet noodles at my local store.
What is your favorite way to cook and serve zoodles?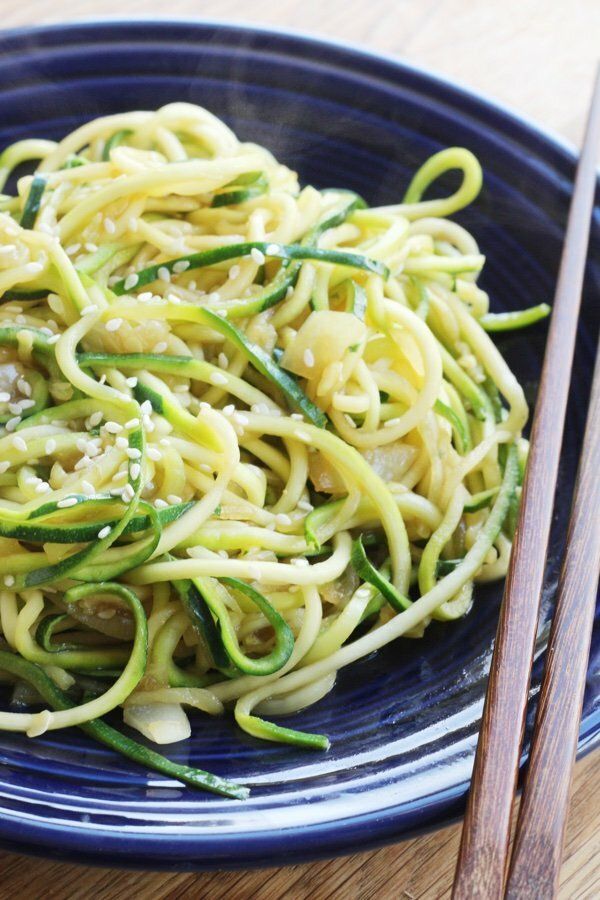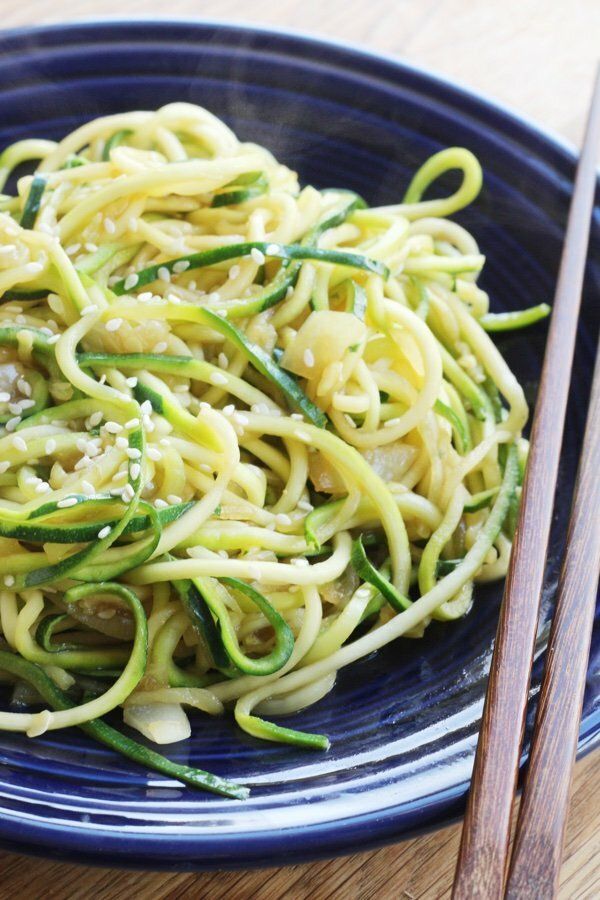 Stir Fry Zucchini Noodles Recipe

Makes 6 servings

Ingredients
1 tablespoon vegetable oil
2 onions, sliced thinly
4 small zucchini, spiralized
1 tablespoon low sodium soy sauce
2 tablespoons low sodium teriyaki sauce
2 tablespoon sesame seeds

Instructions
Heat oil over high heat in a large frying pan or wok. Saute onions until softened (about 3 minutes) and add zucchini noodles. Cook for 4 minutes until softened. Add soy sauce, teriyaki sauce, and sesame seeds and serve immediately.
Nutrition Facts
69 calories, 4 g fat, 0.7 g saturated fat, 7.5 g carbohydrates, 3.1 g sugar, 2.4 g protein, 2.1 g fiber, 310 mg sodium, 1 SmartPt
Points values are calculated by Snack Girl and are provided for information only. See all Snack Girl Recipes
Other posts you might like:
---

I didn't know how to make zoodles (zucchini noodles) until today. I am wondering what took me so long.....
---

Ever since I got my spiral vegetable slicer I have been wondering how to make butternut squash noodles.....
---
---
Get Free Email Updates! Yes please!
---