The Stonyfield Myth
What happens when a large food corporation buys a small, organic yogurt operation?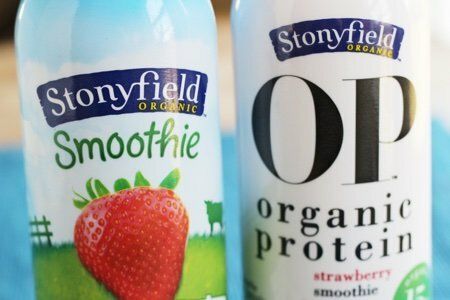 I wish I could say that we get better and less expensive products because now that cute little farm with a name like "rocky plain homestead" has made the whole world a better place.
This larger yogurt company can now make healthy, delicious food without relying on toxic chemicals (like persistent pesticides) that harm the environment and public health (like antibiotics).
Wouldn't that be great?
Or does this larger company become simply another marketing ploy to convince consumers that their products are better because they look like the come from a cute little farm? I don't want to be cynical or flame Gary (the guy who signs the Stonyfield farm label) but what is going on?
Here is a label from their regular smoothie: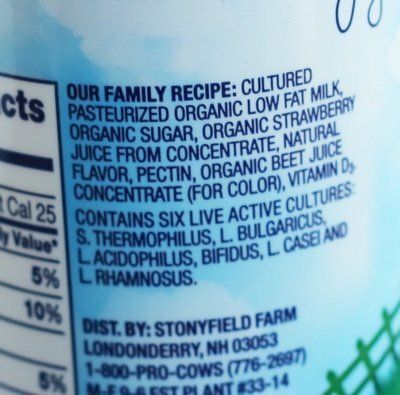 Notice how they label it "our family recipe". Adorable! But this family recipe has 39 grams (9 teaspoons) of sugar ! It lacks GMO's, persistent pesticides, artificial hormones and antibiotics but it doesn't stand the test of "healthy". You can make a smoothie at home with far less sugar with my family recipe (which really is a family recipe).
Here is a label from another, the OP Organic Protein Strawberry Smoothie from Stonyfield: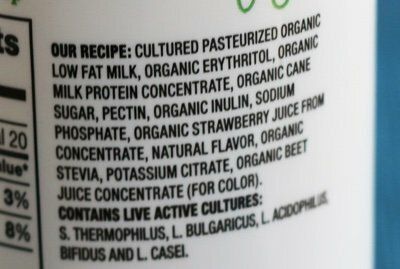 Notice how this is no longer "our family recipe" and they have included a almost unpronounceable word in their ingredient list – erythritol. Here is an image of erythritol: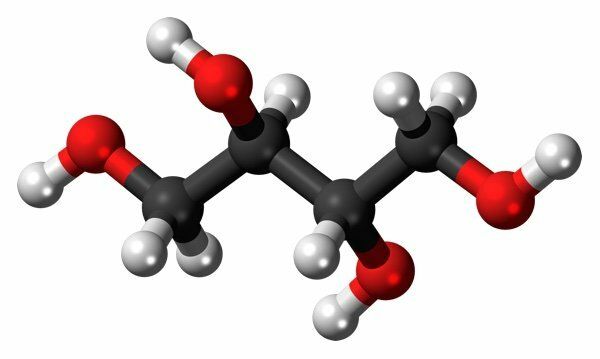 What does it look like to you? A chemical? Great, because it is a chemical that they added after they ensured that there weren't any persistent pesticides. Erythritol is a sugar alcohol that will pass directly into the gut making things sweet without any extra calories. It is a form of sweetener with fewer calories. But, because it is indigestible, it can cause bloating and diarrhea.
I'm not saying Erythritol isn't a natural compound – it is. My point is that erythritol doesn't sound like something that a Rocky Plain Homestead or a Stonyfield Farm would add to its food.
Why not - crazy idea here -add less sugar? If Stonyfield was truly committed to public health - they could add less sugar and have a wonderful product that everyone would love. Instead, they added an ingredient that could cause you to feel crappy (not healthy).
Other posts you might like:
---

Which of these Greek yogurts is your favorite? I decided to taste them all and try to determine which one is the best....
---

Do I want to find a place that serves reasonable priced healthy food on the go? Yes!...
---