Strawberry Oatmeal Muffins Recipe: Can't Go Wrong
Need a strawberry oatmeal muffins recipe right about now? Of course you do.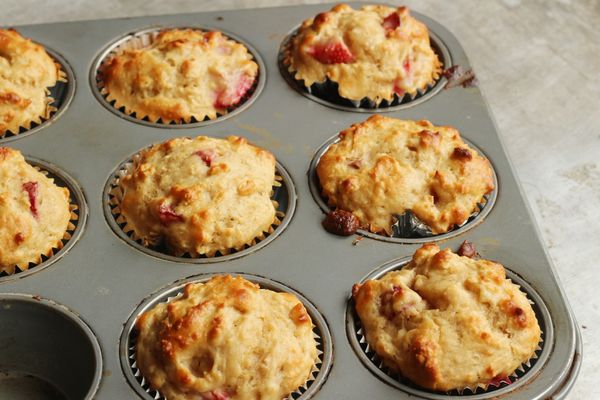 I have been craving muffins for weeks (also cookies, cake and brownies). My kids keep baking because they are bored. Oh man, it is bad around here.
I realized in working on this that I keep pairing strawberries and oatmeal. Check out my healthy strawberries oatmeal bars recipe and rhubarb strawberry crisp.
I always have oatmeal in the house in case a baking idea strikes.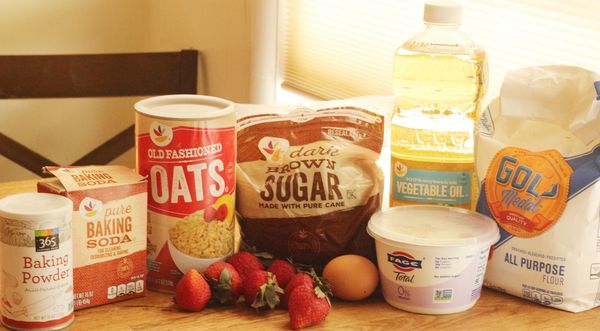 I'm not sure why I like strawberries and oats but they do seem to go together. Adding fruit to any kind of muffin is an easy way to use a natural sweetener versus more sugar.
Using oats is an easy way to add a whole grain to anything. I happen to love oats in my baked goods.
In these muffins, I combine fruit, sugar, white flour and oats to get a delicious muffin that still can be called relatively healthy.
You can't buy a muffin that is 135 calories. Trust me, I have tried.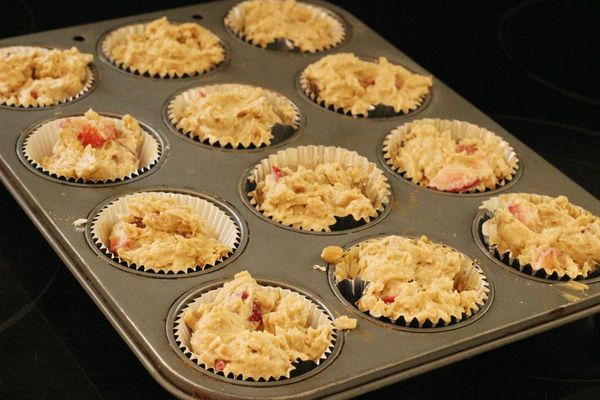 I do love muffins and have been shocked when I see the calorie amounts on my favorites around town.
Really, Starbucks? 480 calories of muffin?
These disappeared in my house in no time and I had to fight people off to get any muffins. It was ugly.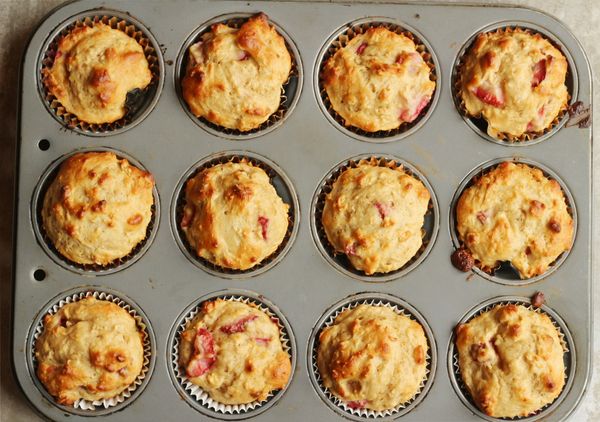 Using non-fat Greek yogurt ensure that the muffins are moist without having to use butter or more oil. It does work.
I find that if I make a muffin that is 100% whole wheat, very little sugar, and only yogurt - it turns out rubbery and not good. Perhaps I am too used to fluffy baked goods.
Have you tried substitutions in your baked goods? How did they turn out?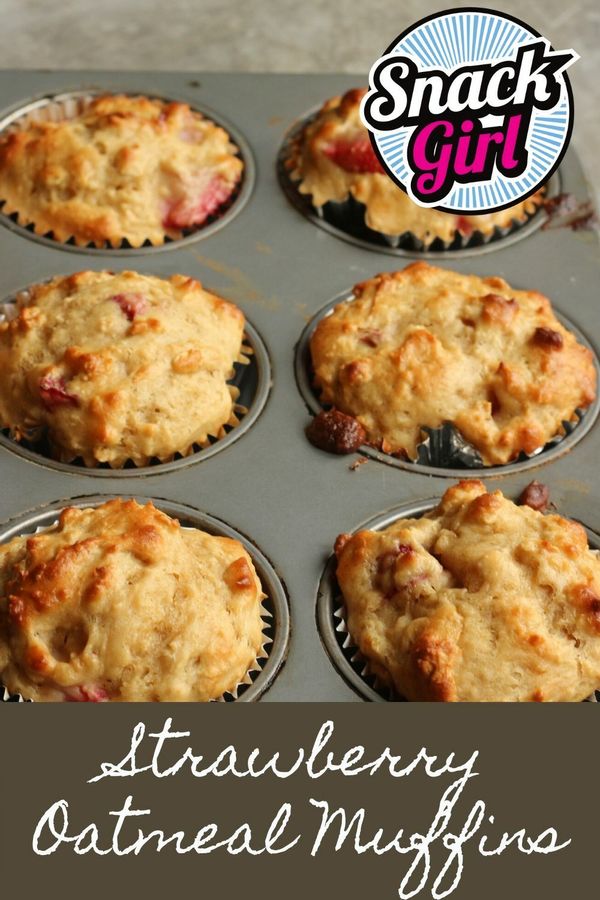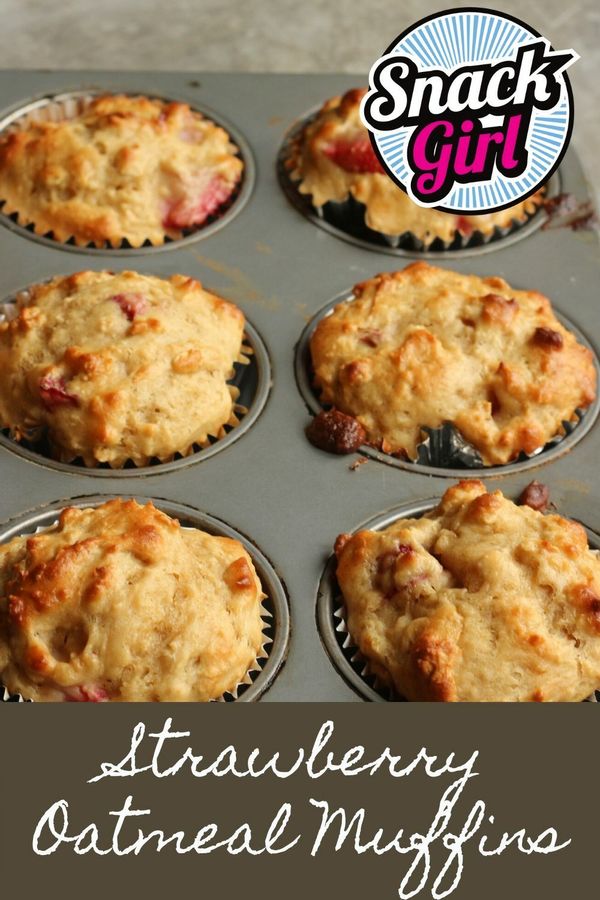 Strawberry Oatmeal Muffins Recipe
Makes 12 muffins
Prep time: 10 min
Cook time: 15-17 min

Ingredients
1 cup whole oats (or quick cooking)
1/2 cup brown sugar (packed)
1 cup 0% fat Greek yogurt
1/4 cup vegetable oil
1 egg
1 teaspoon vanilla
1 cup all-purpose flour
1/4 teaspoon salt
1 teaspoon baking powder
1/2 teaspoon baking soda
1 cup strawberries, chopped

Instructions
Heat oven to 400F and line a muffin pan with muffin liners.
Mix oats, sugar, Greek yogurt, vegetable oil, egg, and vanilla until combined. Add flour, salt, baking powder and baking soda and mix. Fold in strawberries.
Bake for 15-17 minutes until a toothpick comes out clean from the center of the muffin. Allow to cool (they taste better at room temperature). These muffins will freeze well.
/For one muffin = 135 calories, 5.3 g fat, 1.1 g saturated fat, 18.1 g carbohydrates, 7.4 g sugar, 4 g protein, 0.9 g fiber, 117 mg sodium, 4 Purple, 4 Blue, 5 Green WW SmartPts
Points values are calculated by Snack Girl and are provided for information only. See all Snack Girl Recipes
Other posts you might like:
---

This healthy strawberry oatmeal bars recipe with become a favorite in your house.....
---

Rhubarb strawberry crisp gets made only at this time of year. Why? Well, I only remember to use rhubarb when I see it in the spring.....
---
---
Get Free Email Updates! Yes please!
---