A Healthy Sugar Made From Tree Juice
Does that barn look like it is on fire? Don't worry, it is supposed to look like that.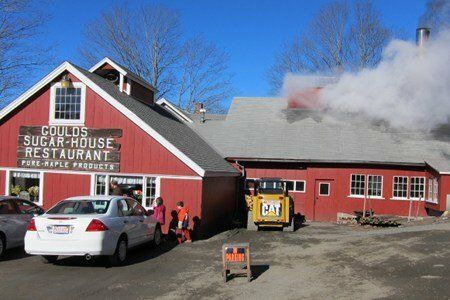 Here in Massachusetts, it is maple syrup season and that is steam rising up from a large metal stove.
The farmers are making maple syrup and while some of you think there is no healthy sugar - this one has zinc and manganese and is made with minimal processing.
For a mere 17 calories a teaspoon, maple syrup is much healthier for you than regular sugar.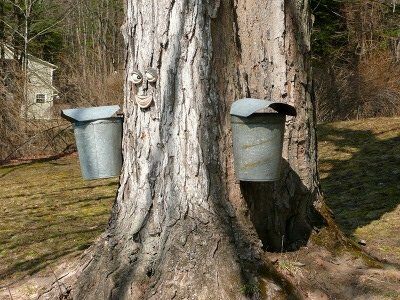 I found out about this miracle sugar here in Massachusetts. A sign that spring has arrived is that the "sugar shacks" start production. The cold nights and the warm days make the sap run out of the trees into buckets.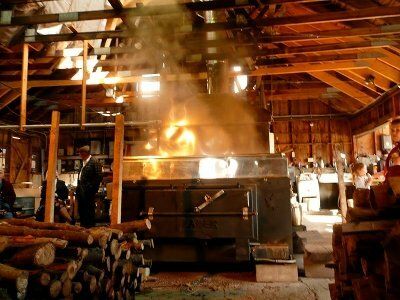 Here is a photo of the inside of a sugar shack. The buckets of sap are dumped into this large metal boiler. This is a tank that is heated with sustainable wood, and boils the sap from the maple tree. It takes 40 gallons of sap to make one gallon of maple syrup. They boil it down and then bottle it and that is it!
The first people to figure out how to harvest and process the sap were the Native Americans - and nothing (except the size of the operation) has really changed from their methods.
Maple syrup is simply "boiled tree juice" and when you are looking for a way to sweeten your food, I think it is a great choice. Of course, it is a lot more expensive than corn based syrups, but you can use the cost to your advantage.
If you pay more for something, you tend to be aware of how much you use it, which is good thing with a high calorie food like maple syrup. Use it sparingly on your pancakes or in your yogurt and take time to enjoy its flavor.
Do you like maple syrup? Please share below.
---
Other posts you might like:
---

That lady up there isn't avoiding fruit. She has made a lovely sculpture to express her love....
---

Does that label look sinister to you? I bought this applesauce and shared it with my family without looking at the nutrition facts....
---