Swedish Apple Pie Recipe
This Swedish apple pie recipe was not inspired by a trip to Sweden.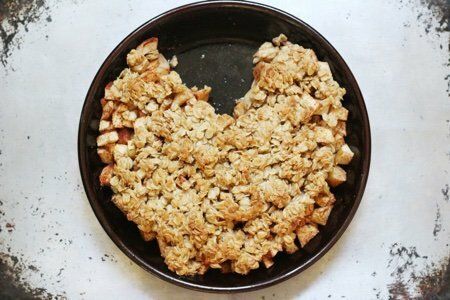 The closest I have been to Sweden is the food court in IKEA where they sell (you guessed it) apple cake.
Have you been to IKEA? I have been shopping there since college and I am not afraid to tell you that my dining chairs, bookcases, and end tables are from IKEA. I like the stuff! (or perhaps I am immature).
I love the apple cake at IKEA, though last time I visited it didn't taste as good. New baker perhaps? I decided to make my own Swedish concoction on a whim.
This time of year the apples start rolling in (literally) and I fire up my apple peeler. Try my simple homemade apple pie filling and my healthy apple crisp.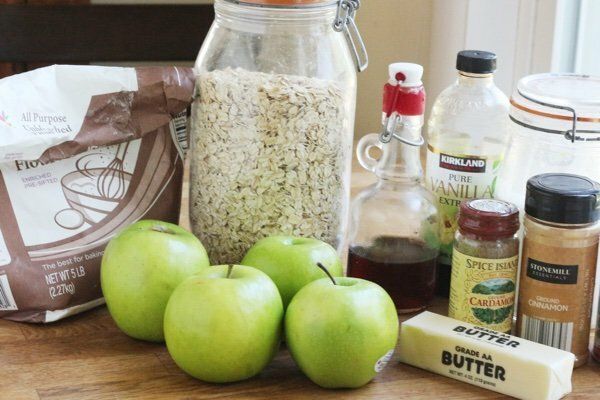 What I liked about the IKEA cake was that it wasn't too sweet. Also, it had a flavor that I couldn't recognize. I have since found out that this spice is cardamom. Cardamom is a staple spice of Swedish baking (who knew?) and the tradition of using it has dated back to the Vikings.
Cardamom is native to India so it seems a little strange to find it in Swedish food.
One thing to note, cardamom is one of the most expensive spices to buy. I bought a small of ground cardamom for $12 (ouch) and found out later it is picked by hand in a labor-intensive process.
If you can't swing cardamom, just don't use it (and then call it regular apple pie).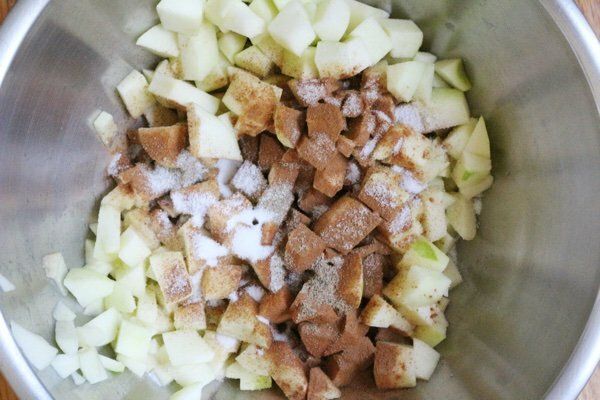 The use of cardamom instead of a lot of sugar makes this a healthier version of apple pie. There is also 1 tablespoon of vanilla in the topping which is another great use of a flavoring agent instead of sugar to make this work.
This really isn't pie –more of a crumble – perhaps I should call it Swedish Apple Crumble? At any rate, I hope you like it.
Have you used cardamom? What to you put it in?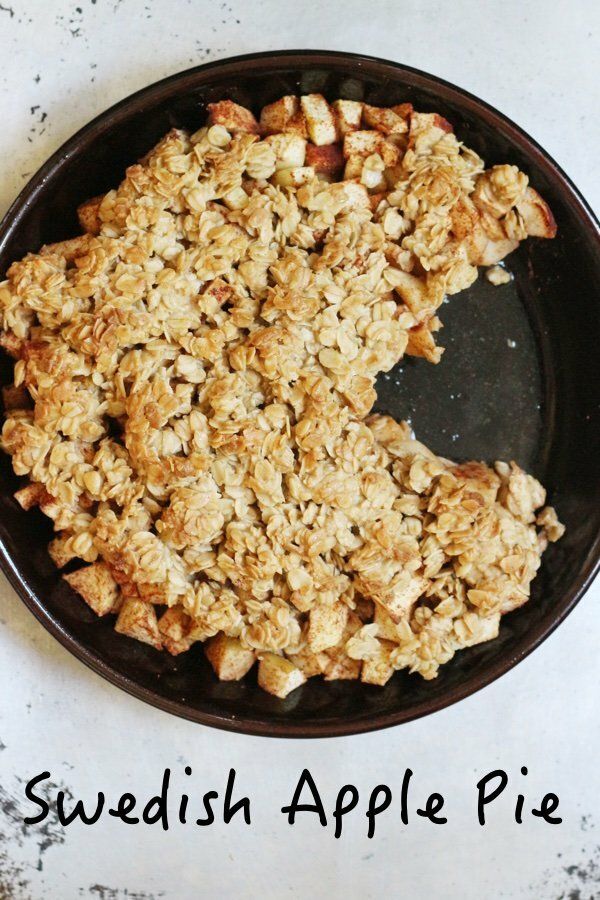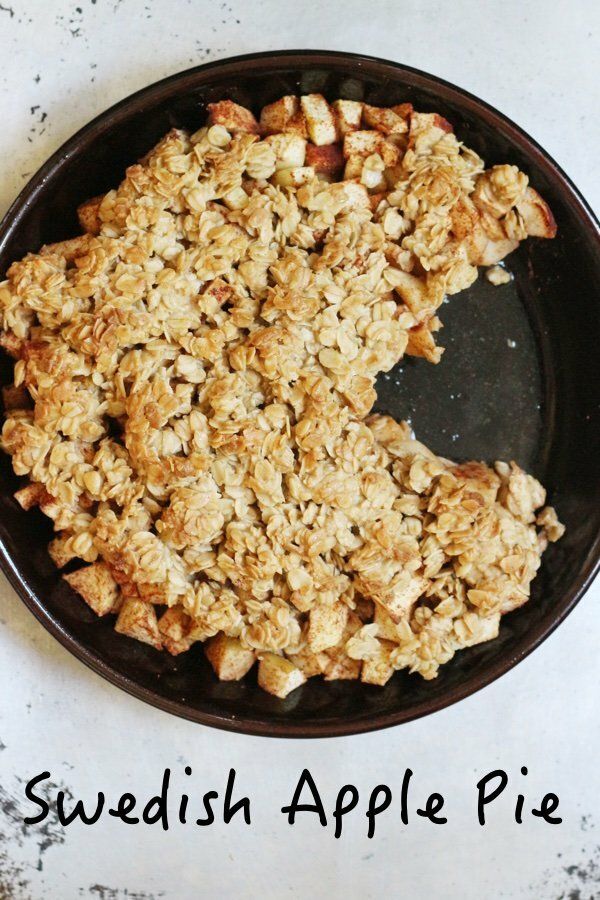 Swedish Apple Pie Recipe
Makes 10 slices

Ingredients
For filling:

4 Granny Smith apples, peeled, cored, and chopped into small chunks
2 teaspoons ground cinnamon
¾ teaspoon ground cardamom
1 tablespoon sugar

For topping:

6 tablespoons butter, melted
¼ cup sugar
¼ cup maple syrup
1 tablespoon vanilla
1 ¼ cups rolled oats
¼ cup flour

Instructions
Heat oven to 350 F and spray non-stick coating on a 9-inch pie plate. In a large bowl mix apples, cinnamon, cardamom, and sugar and add to pie plate. Add the butter, sugar, maple syrup, vanilla, oats and flour to the bowl and mix until blended. Top the apples and bake for 40-50 minutes until the topping is brown and the apples are soft.
Nutrition Facts
For one slice = 184 calories, 7.8 g fat, 4.5 g saturated fat, 27.6 g carbohydrates, 14.3 g sugar, 2 g protein, 3.6 g fiber, 51 mg sodium, 7 Freestyle SmartPts
Points values are calculated by Snack Girl and are provided for information only. See all Snack Girl Recipes
---
Other posts you might like:
---

This healthy apple crisp recipe is THE dessert of fall. It only uses one apple!....
---

This simple homemade apple pie filling will warm your body and heart....
---
---
Get Free Email Updates! Yes please!
---