Sweet and Savory Pecans: A Gift in a Flash
Hate shopping? Make sweet and savory pecans instead of trying to fight your way to the register.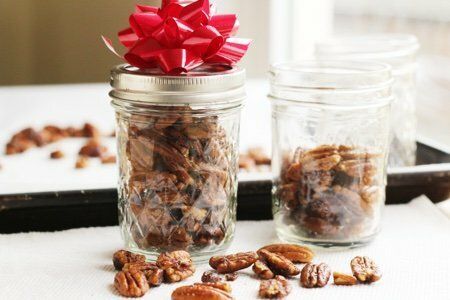 I was in New York City over the Thanksgiving holiday and my children wanted to go shopping. Not only did I not want to go shopping, I was trying to steer them into an art museum. Since I am sensible, we decided to compromise and choose specific stores to go to and go to the museum.
Alex wanted to go to the Nintendo store (and I thought this was going to be packed because it is right next to Rockefeller Center). We got there at 9:30 AM and there was a line ½ a block long! Ack!
I wish we had stayed home and made these sweet and savory pecans instead. Like my Roasted Walnuts Recipes and cinnamon sugar walnuts recipe, this is a snack for making and then giving away as a holiday gift.
This is for all those people that you don't know what to get - teachers, bus drivers, postal employees, and crossing guards come to mind.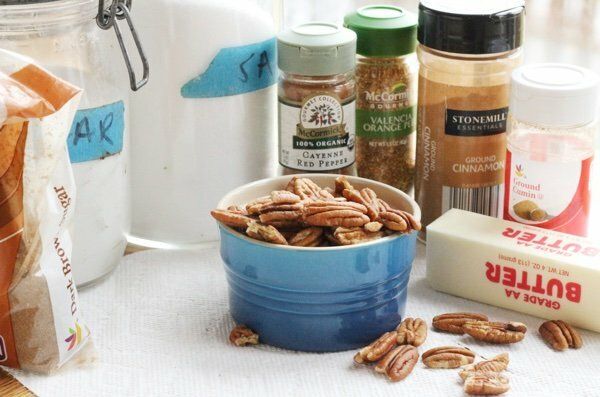 What I love about this is that it is FAST. You mix the spices, toast the nuts, mix them together, and let the nuts cool and you are done – one bowl, one pan, and the whole thing is over before you know it.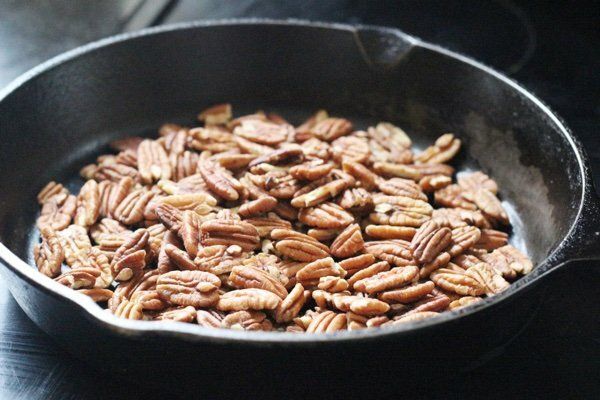 You need to be very careful when you toast the pecans because they will burn easily. I stir mine the entire time they are being heated and take them off as soon as they are ready.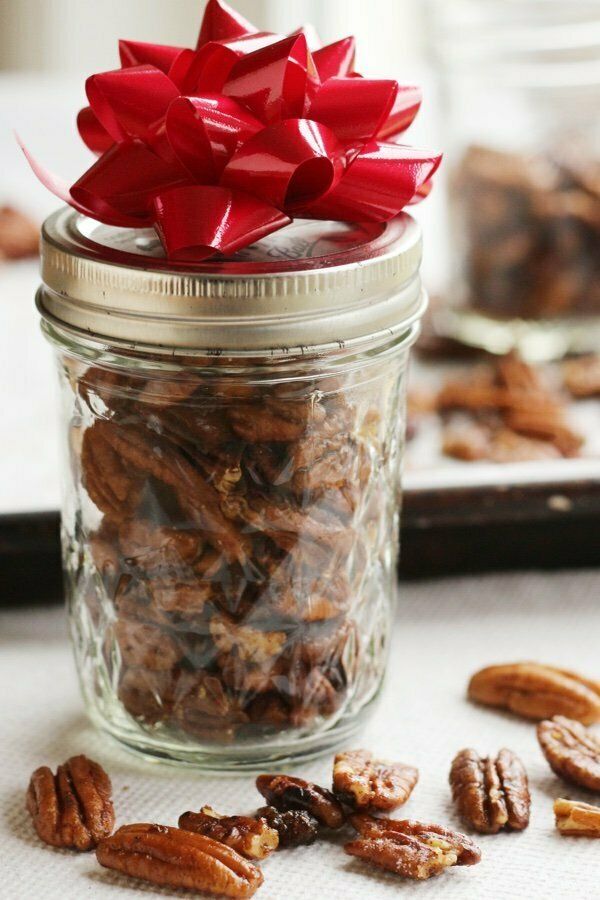 Be sure to separate the pecans when you put them on the parchment paper. This makes them cool faster and easier to pack in a gift jar or bag.
I included a weird ingredient that most of you may not have – dried orange peel. You will find it in the spice section and it costs about $5.50. I bought it for this recipe and now I don't know what else I am going to do with it.
Any ideas?
What do you make to give away? Please share.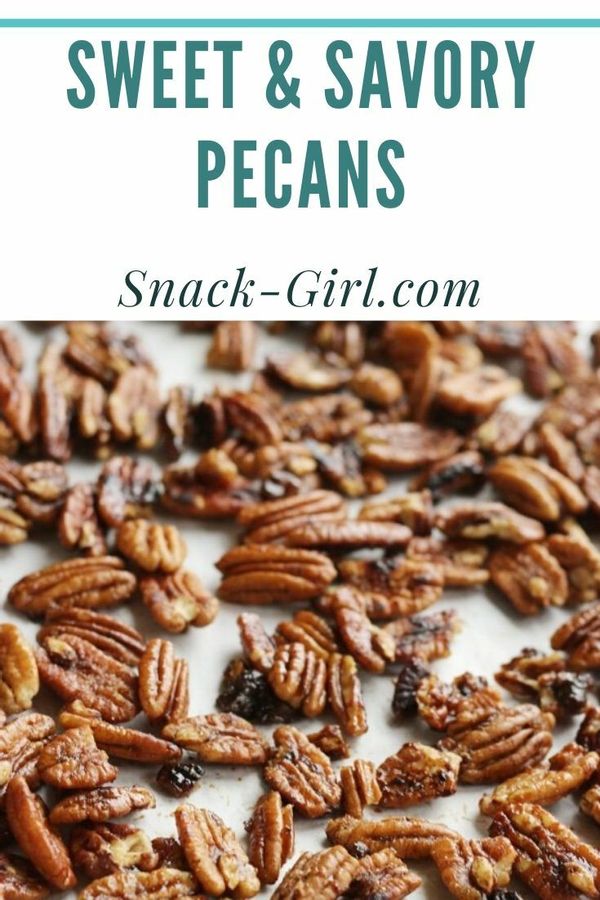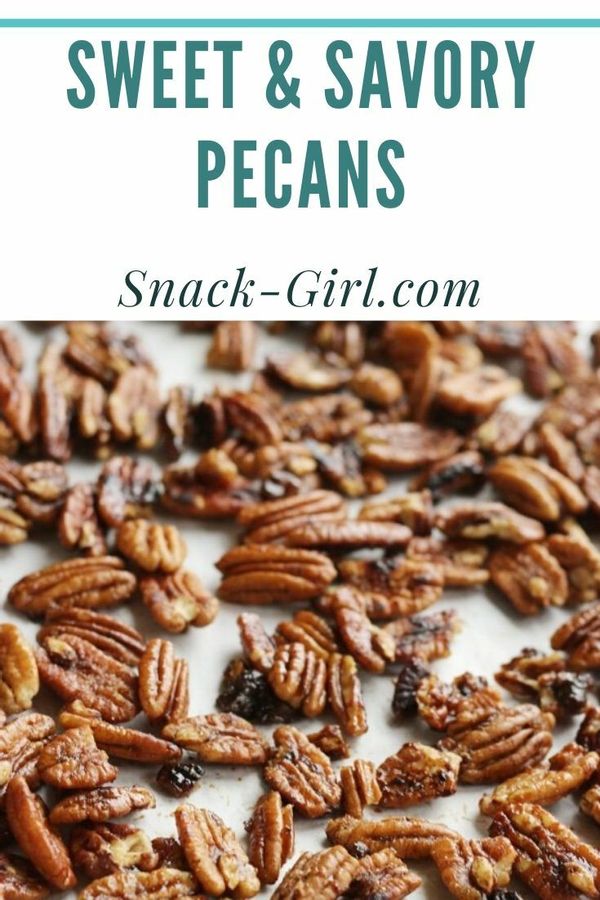 Sweet and Savory Pecans Recipe
Makes ½ pound or enough for 3 small Mason jars
Ingredients
½ teaspoon kosher salt
¼ teaspoon ground cumin
¼ teaspoon ground cinnamon
¼ teaspoon dried ground orange peel (optional)
1/8 teaspoon cayenne pepper
2 tablespoons packed dark brown sugar
8 ounces pecan halves
2 tablespoons butter
1 tablespoon water
Instructions
Line a rimmed baking sheet with parchment paper and set aside. Mix salt, cumin, cinnamon, orange peel (if you have it), cayenne pepper, and sugar in a small bowl.
Heat nuts in a cast iron skillet over medium heat until starting to smell toasted. Be sure to stir often as pecans burn easily. Add butter and stir until melted. Add spice mixture and water and take off of heat. Coat the pecans in the spice mixture.
Pour nuts onto parchment paper and allow to cool. Separate them to make it easy to put in tightly sealed bags or containers. Can be stored a room temperature for 3 weeks.
Nutrition Facts
For 10 pecans = 168 calories, 15.9 g fat, 4.7 g saturated fat, 6.6 g carbohydrates, 4.9 g sugar, 1.6 g protein, 1.6 g fiber, 333 mg sodium, 7 SmartPts
Points values are calculated by Snack Girl and are provided for information only. See all Snack Girl Recipes
Other posts you might like:
---

Are you looking for a way to wow your friends and family while doing very little work? Try these roast walnuts recipes!
---

Looking for a healthy gift for the holidays? Check out these walnuts....
---
---
Get Free Email Updates! Yes please!
---