Fantastic Ideas For 10 Dollar Dinners
Got $25 for a dinner for four? First, you buy a book for $15 and then you pay $10 for the ingredients.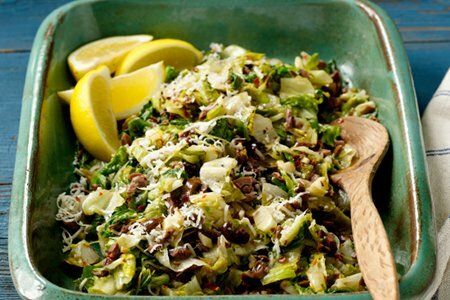 No, I'm not making this up. It seems that when I was sleeping the Food Network anointed a new STAR.
Her name is Melissa d"Arabian and she has a new book out called "Ten Dollar Dinners". And get this, she means $10 for a family of four.
Take that McDonald's! The last time I went to McD's, I spent $10 just on the two Happy Meals for my kids. Ouch.
How does she do it? Well, considering that she has 4 girls under the age of six, I think she might be from another planet. (don't tell anyone :)
Other than being from outer space, she uses chicken, ground beef, grains, and lots of vegetables in inventive ways to make dinner both tasty and cheap. For example, she does a savory baked rice (9 cents per serving) that would be a healthy filler for when your bank account is running low.
I got excited about the book's vegetables sections because I am always trying to convince people to eat more vegetables. If it is in your budget and the recipe looks easy, why not try it?
All of the recipes in the book have a code next to them for how much they will cost you. You mix and match a main with a side to get to the $10.
Melissa was kind enough to share her braised escarole recipe with me which is a side dish in the less expensive range of the vegetables.
Escarole is a variety of endive whose leaves are broader, paler and less bitter than other members of the endive family. You can find it next to the lettuce. If you can't find it, substitute raw kale or spinach for the escarole.
I'm always trying to find ways to eat more greens and this one looks delicious.
How do you stretch your dollar? Please share.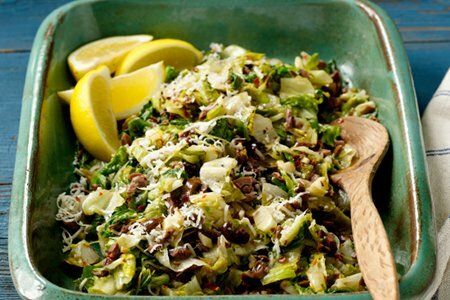 Braised Escarole with Olives and Parmesan Cheese
reprinted with permission from "Ten Dollar Dinners" by Melissa d'Arabian
(serves 4)
preparation time:
10 minutes
cooking time:
20 minutes

Ingredients
1/2 cup pitted kalamata olives
2 tablespoons olive oil
3 garlic cloves, finely minced or pressed through a garlic press
1⁄8 teaspoon crushed red pepper flakes
1 head escarole, sliced crosswise into 1/2-inch strips
1/2 cup chicken broth or water
Zest and juice of 1 lemon, plus 1 lemon sliced into wedges for serving
3 tablespoons grated Parmesan cheese

Instructions
1. Place the olives on a cutting board, smash with the side of a knife, and then roughly chop. Set aside. Heat the olive oil in a large, deep skillet over medium heat. Add the garlic and red pepper flakes and cook, stirring often, until the garlic is fragrant, about 1 minute. Add the olives and escarole and cook, stirring often, until the escarole starts to wilt, 2 to 3 minutes.

2. Stir in the broth and lemon zest and juice, and cover. Reduce the heat to low and cook until the escarole is tender, about 10 minutes. Remove the lid, raise the heat to high, and simmer the escarole until the liquid in the pan is reduced by one quarter, 1 to 2 minutes. Serve warm sprinkled with Parmesan and with a lemon wedge on the side.

Nutrition Facts
For one serving = 122 calories, 10.3 g fat, 5.6 g carbohydrates, 0 g sugar, 3.8 g protein, 4.5 g fiber, 327 mg sodium, 3 Points+
Points values are calculated by Snack Girl and are provided for information only. See all Snack Girl Recipes
---
$24.99 $8.49 Buy on Amazon.com
As an Amazon Associate, I earn from qualifying purchases.
---
Other posts you might like:
---

It seems like every visit to the grocery store is a shock. You want to charge me how much for those crackers?...
---

Are you financially stretched? Honestly, who isn't feeling the pain of our economic downturn?...
---
---
Get Free Email Updates! Yes please!
---