What Vitamins Do You Take?
Snack Girl is not a fan of vitamins in pill form.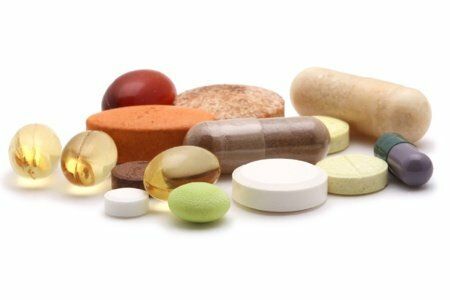 My view is that I should be fulfilling all of my nutrient needs from the food that I eat. If I eat my fruits, vegetables, lean meats, and whole grains, then I don't need a vitamin, right?
Recently, my doctor informed me that my vitamin D was low and told me to start taking vitamin D3 in capsule form. I was like, "No way…." and then she told me that she takes it – so I bought some and started taking it. Amazing how that worked.
Vitamin D is nicknamed the "sunshine nutrient" because it is produced in your body when your skin is exposed to sunlight. I live in Massachusetts where I spend an entire 6 months out of the sunlight (unless one of you would like to fund a trip for me to fly to Tahiti next winter).
Exposure of the hands, face, arms, and legs to sunlight two to three times a week for about one-fourth of the time it would take to develop a mild sunburn will cause the skin to produce enough vitamin D. How about that?
You can also get vitamin D from fish, eggs, and fortified dairy products (which is like a vitamin in your milk).
Two large research studies which included data on more than a million people came to the conclusion that adults with low levels of vitamin D had a 35 percent increased risk of death from heart disease, 14 percent greater likelihood of death from cancer, and a greater mortality risk overall.
Holey moley!
Taking vitamin D3 (not vitamin D2) reduced overall mortality by 11% -which I think means that you had a 11% less chance of dying from heart disease, cancer, and other diseases if you took the supplement. Of course, you will die eventually but maybe your life is longer if you take vitamin D3.
What is the downside of taking vitamin D3? I poked around the internet and found that taking it is safe unless you take over 4000 units per day. It is, of course, hard to know about long term side effects as these are harder to measure.
What do you think of vitamin supplements? Do you take any? What about vitamin D3?
---
Other posts you might like:
---

Snack Girl is positive that you are aware of the FDA's rule on the all important jelly bean....
---

Snack Girl found herself watching a commercial for this product over and over....
---