Vitamix Zucchini Soup from the Vitamix Cookbook
Do you have a pile of zucchini yet and need to know what to do with it? Dust off your Vitamix and make zucchini soup.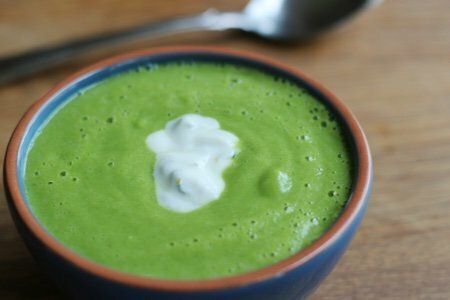 Here in Western Massachusetts, our growing season hasn't produced tons of zucchini (yet) but I could find it at my local produce market for $1 per pound. Somewhere in the country, there are tons of zucchini.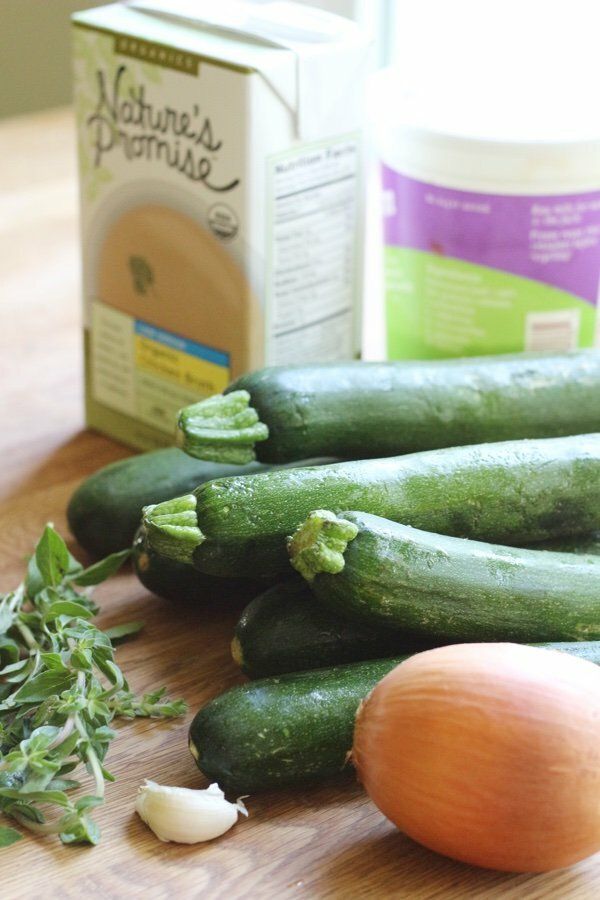 I was inspired to make this soup from The Vitamix Cookbook which is a wonderful source of healthy recipes that seem fairly easy. I don't actually have a Vitamix but my blender, a Blendtec, is a comparable. It has a powerful motor and when I turn it on, I believe the roof of my house lifts a bit.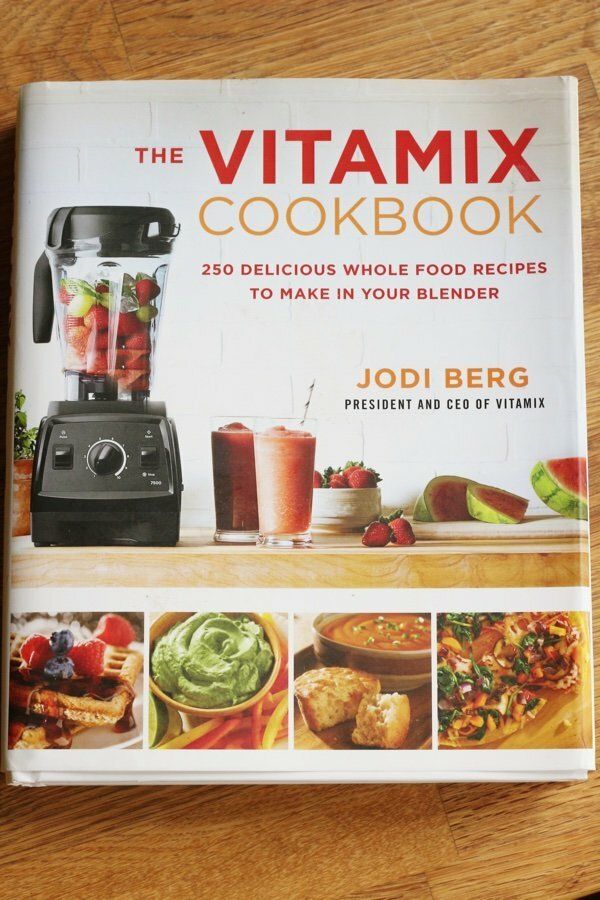 I have cooked about 4 recipes from this book and all of them have been consistent. They include the nutrition facts and you can calculate SmartPoints values from them.
The photos are pretty good and while I have found some minor mistakes in the recipes – they have turned out quite delicious. This book is filled with recipes that I want to try – Mushroom leek soup, eggplant onion dip, whole-wheat muffins…
Many of the recipes are very low in calories and feature vegetables. This soup is only 70 calories for one cup but it is incredibly flavorful.
Do not underestimate summer vegetable soups for a refreshing way to enjoy food and keep the weight off. They help rehydrate and you can add many of the fresh herbs that are easy to find this time of year.
A powerful blender is a fun way to add variety to your healthy diet. Smoothies, soups, sauces, marinades and even pancake batter can be whirred up in a blender.
Mine goes right into the dishwasher so clean-up is a breeze.
My kids took one look at the bright green color of this soup and decided to skip it. I was sad, of course, but I did make them taste it before they rejected it. Alas, they couldn't be convinced to eat it.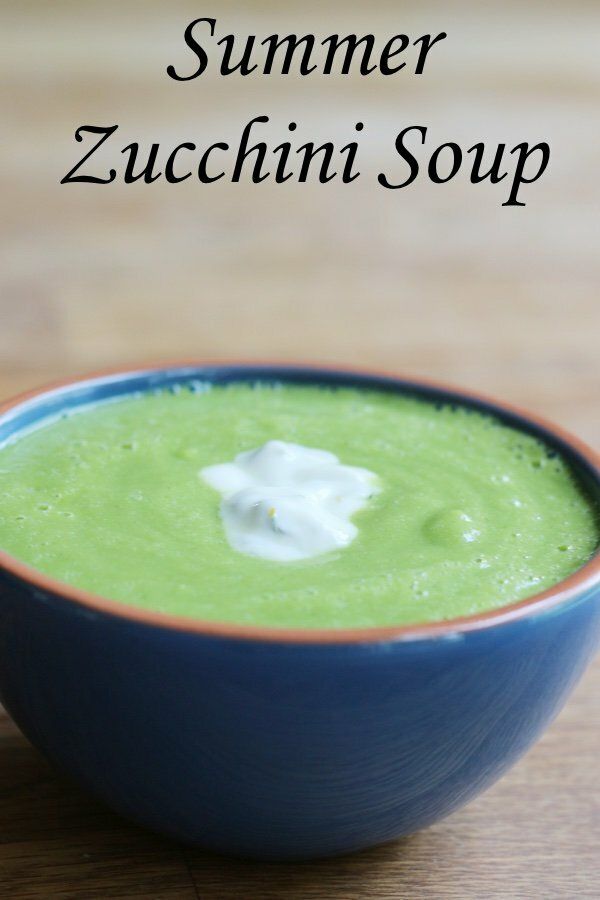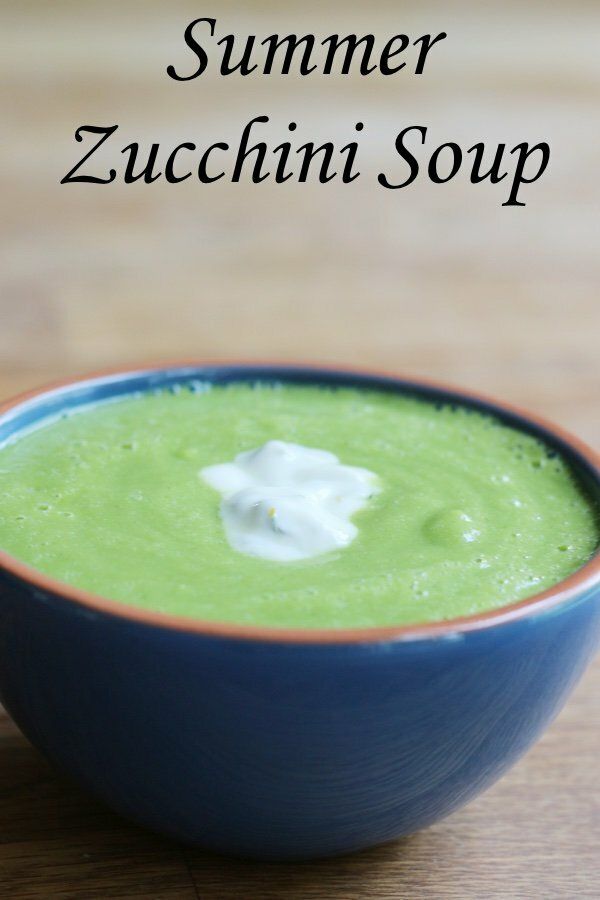 Vitamix Zucchini Soup Recipe
Makes 9 cups
Ingredients
½ cup Greek yogurt
Grated zest of 1 lemon
3 teaspoons chopped fresh basil
3 teaspoons chopped fresh oregano
2 tablespoons olive oil
1 cup chopped yellow onion
1 garlic clove, peeled and halved
2 ½ pounds zucchini, diced
½ teaspoon sea salt
¼ teaspoon ground black pepper
3 cups low sodium chicken broth
2 cups loosely packed spinach, washed and stemmed
Instructions
Stir together yogurt, lemon zest, 1½ teaspoons each of basil and oregano in a small bowl. Set aside for garnish.
Heat the olive oil in a large saucepan over medium heat. Add the onion and garlic and cook, stirring frequently, for 4 minutes or until softened. Add zucchini, salt, pepper, and remaining 1 ½ teaspoons each basil and oregano. Cook until the zucchini starts to release its liquid, 10 to 12 minutes.
Add the broth and bring to a boil. Reduce to a simmer and cook for 15 minutes.
Ladle half of the hot mixture into the Vitamix container, add 1 cup of the spinach, and secure the lid. Select Variable 1. Turn the machine on and slowly increase the speed to Variable 10, then to High. Blend for 1 minute.
Pour the pureed soup into a clean pot. Repeat with the remaining soup. Mix together both batches to combine, reheating if necessary.
Serve hot with a dollop of the yogurt garnish.
Nutrition Facts
One cup is 70 calories, 3.5 g fat, 0.5 g saturated fat, 8 g carbohydrates, 4 g sugar, 4 g protein, 2 g fiber, 310 mg sodium, 2 SmartPts
Points values are calculated by Snack Girl and are provided for information only. See all Snack Girl Recipes
---
$32.50 $18.21 Buy on Amazon.com
As an Amazon Associate, I earn from qualifying purchases.
---
Other posts you might like:
---

I have plenty to talk about if I want to share my transgressions over the holidays.
---

You see that leaf of basil up there? I wish that was ME! Why? Because it is 100F, and that soup is COLD....
---
---
Get Free Email Updates! Yes please!
---