Weight Watchers New for 2017?
Every couple of years, Weight Watchers revamps its program to include the latest in nutrition research.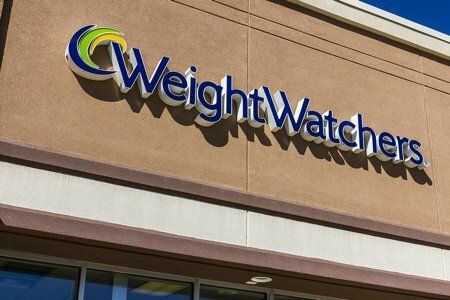 Some think that they change it in order to make you buy all new materials, but I think that they really do want the program to work. Last year (2016), they changed A LOT and moved from PointsPlus to SmartPoints.
Since I have written this post over 70 members commented on my Weight Watchers Review: Does it Work? and have shared their stories.
Check out my list of Weight Watchers recipes with Smart Points to help you with the program.
The migration to SmartPoints was not smooth. Weight Watchers didn't manage to get their apps running well and plenty had problems accessing and understanding the new program.
What became very clear was that sugar and carbohydrates were going to cost much more on the SmartPoints system and protein was going to cost less. It felt to many as if Weight Watchers had adopted a "South Beach" approach.
In the past, Weight Watchers had said that you can eat what you love and still lose weight (moderation is key) – now the messages is "Make Better Choices". I think it would be hard for many of us to argue that making better choices is a bad idea. You still have control over what you eat, but that piece of chocolate cake is going to be half your SmartPoints allowance for the day!
They continued to have their online service, and their meetings but they added personal coaching for about $11 per week. This new program gives a member one on one advice from a person well versed in Weight Watchers and personal help when a member needs it.
I think personal coaching can be powerful because you can trouble shoot your specific problems very quickly and feel accountable to someone who is on your side.
This year (2017), they are leaving the SmartPoints program alone and trying to build on its success. Plenty of people have found the reduction in sugar and carbohydrates to be a key in their weight loss success. But many are frustrated because they are finding this diet to be too restrictive.
They gripe that it feels more like a diet and less like a sustainable lifestyle change –which may be true since the new program has been only around for a year.
One criticism of SmartPoints that I find VERY compelling is that Weight Watchers is not only penalizing you for eating sugar and carbohydrates but also dinging you for eating fat. The latest thinking is that fat is not the enemy – read Always Hungry? if you get a chance.
I think we can all agree that the low fat movement hasn't led to a reduction in overweight Americans – it has been the exact opposite trend.
Please share your thoughts about Weight Watchers for 2017 and any plans you are making for the New Year. We would all love to hear them!