Whole Grain Banana Muffins: One Bowl!
Whole grain banana muffins need to be a staple in your house. I cannot believe that I haven't posted this recipe.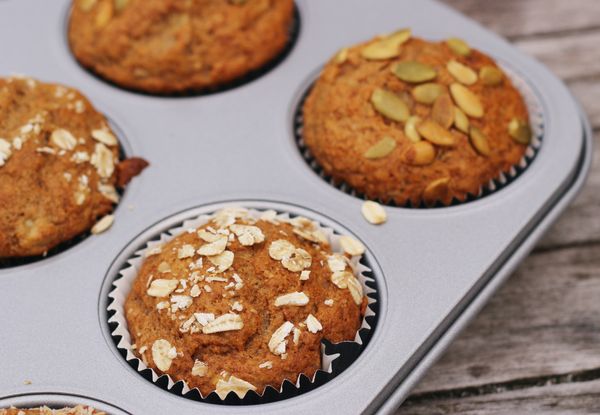 A few weeks ago, I used Kodiak mix to create a Kodiak pancakes recipe. It did include bananas and I believe this recipe could easily make muffins.
But, what if you don't have Kodiak mix? No big deal!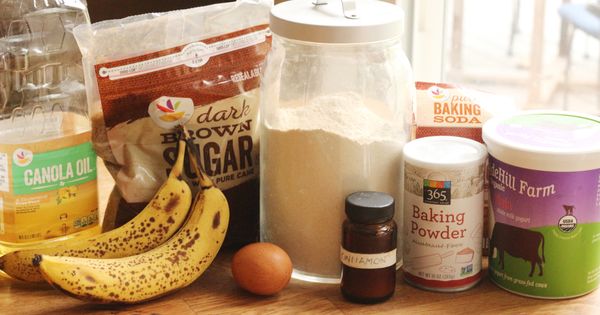 What makes these more wholesome than your regular muffin is 1/4 cup sugar - most recipes call for 3-4 times that amount. You don't really need it when you are baking with bananas.
The added sugar per muffin is 3 grams (and the rest comes from the natural sugar in the bananas). I once encountered a muffin with 20 grams of sugar - AKA a sugar bomb. You don't need it to have a delicious muffin.
This recipe calls for whole wheat flour (I used white whole wheat as it is almost the same thing). I know that it can be hard to find so use whatever flour you have.
The muffin cups become about 2/3rds full when you use the batter for 12 muffins.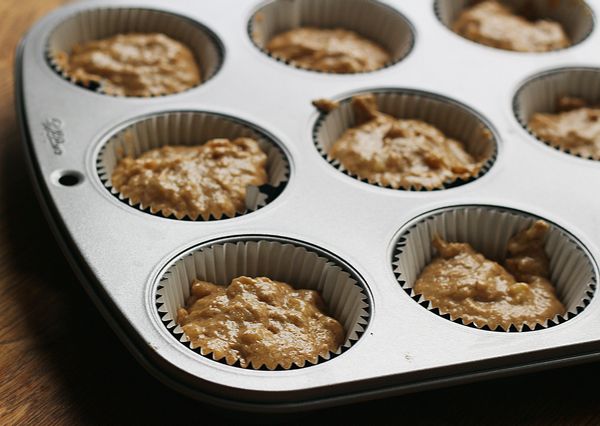 Now, you get to choose what to put on them! They could be naked or you could add some whole oats, coconut, pepitas, chopped nuts…..
I used pepitas, whole oats, and coconut - don't they look nice?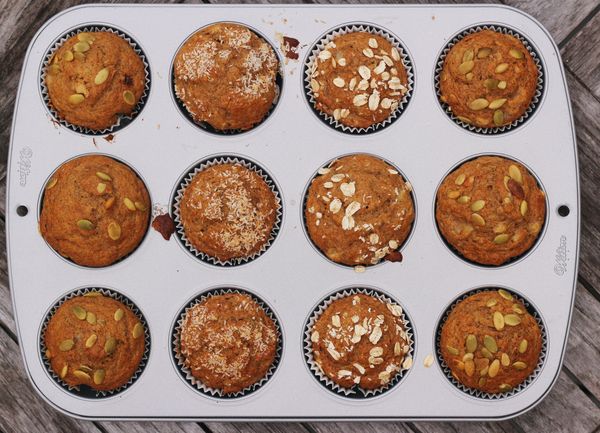 Add the interesting toppings is helpful if your family has nut allergies (like mine) so some people can have nuts and others can go without. They also make these more interesting because bananas and whole wheat can be a bit dull.
These are the perfect grab and go breakfast (if you are going anywhere), snack with a coffee, or even dessert. They freeze well so you can make a bunch for later.
Have you made whole grain banana muffins? What do you put in or on them?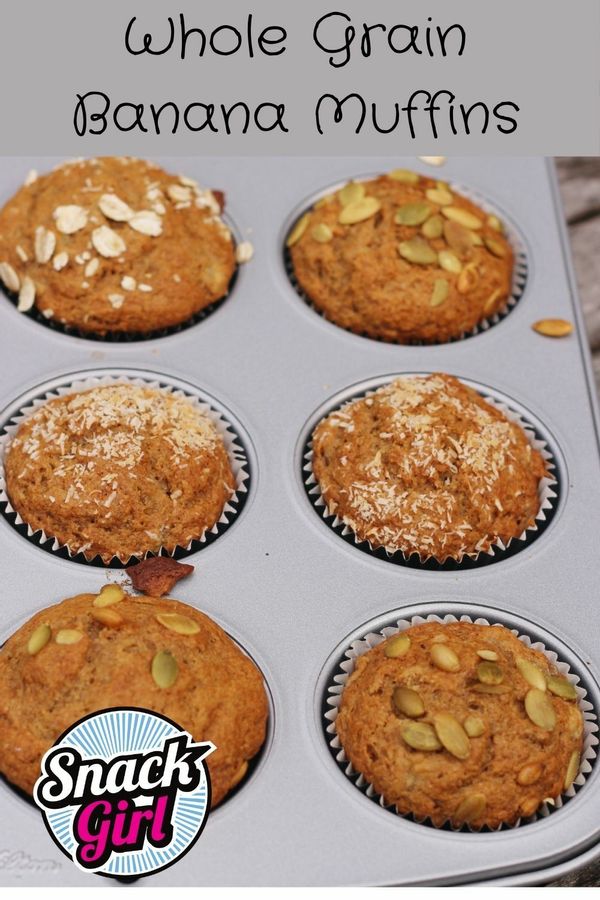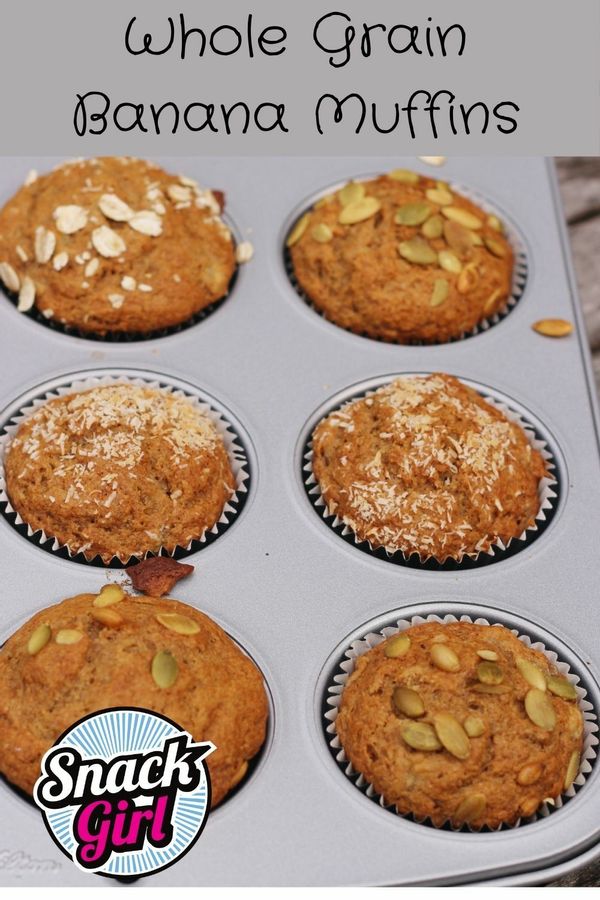 Whole Grain Banana Muffins Recipe
Makes 12 muffins
Prep time: 10 min
Cook time: 20 minutes

Ingredients
2 large bananas, mashed
1/2 cup plain yogurt (non fat or whole milk)
1 egg
1/4 cup brown sugar
1/4 cup canola oil
1 1/4 cups whole wheat flour
1 teaspoon baking powder
1 teaspoon baking soda
1 teaspoon ground cinnamon
1/4 teaspoon salt
Optional toppings: old-fashioned oats, seeds, coconut, pepitas, or chopped nuts
Instructions
Heat oven to 375 degrees. Line a 12-muffin tin with muffin liners.Mix bananas, yogurt, egg, sugar, and canola oil in a large bowl. Add whole wheat flour, baking powder, baking soda, cinnamon, and salt and mix. Spoon the mixture into the 12 muffin cups (they will be about 2/3rds full) and add optional toppings.
Bake for 20-23 minutes until a toothpick inserted into the muffin comes out clean.
Nutrition Facts
One muffin (using whole milk yogurt) without toppings: 132 calories, 5.4 g fat, 0.7 g saturated fat, 19 g carbohydrates, 6.2 g sugar, 2.6 g protein, 166 mg sodium, 1.1 g fiber, 4 Green, 4 Blue, 4 Purple WW SmartPts
Points values are calculated by Snack Girl and are provided for information only. See all Snack Girl Recipes
Other posts you might like:
---

This Kodiak pancakes recipe does not follow the recipe on the box. Why? Because it is boring!....
---
---
Get Free Email Updates! Yes please!
---