Whole Wheat Ritz Crackers
Last year, Snack Girl took on an American icon, Ritz Crackers, in this scintillating expose - 3 Reasons to Avoid Ritz Crackers.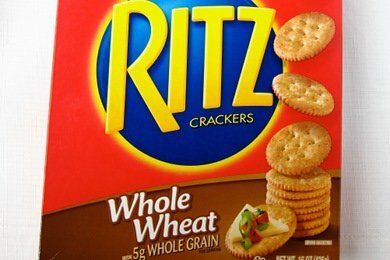 And now, we will take a look at Nabisco's attempt to enter the whole grain cracker market with Whole Wheat Ritz crackers. Do I want to love these? Yes, I do.
Who doesn't love Ritz Crackers and want a buttery, healthy option?
Here were my issues with Original Ritz Crackers:
High Fructose Corn Syrup - also in Whole Wheat Ritz
Saturated fat - also in Whole Wheat Ritz
Zero fiber per serving - a SMIDGE more fiber in Whole Wheat Ritz
Let's take a look at the two labels against each other: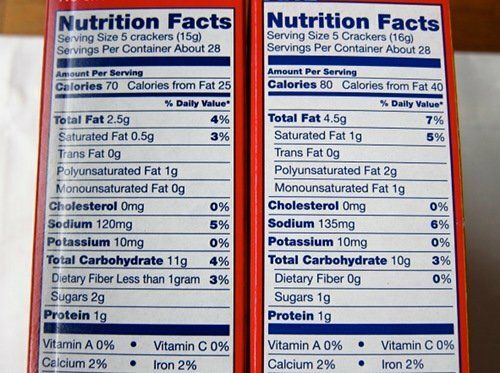 On the left is the whole wheat label and on the right is the original Ritz label. The first thing we are looking for in a whole wheat cracker is FIBER. Four grams of fiber per serving indicates that you are close to a 100% whole grain cracker.
As you can see, there is quite a bit less than 4 grams per serving. The whole wheat flour that Nabisco has added to Whole Wheat Ritz doesn't make them WHOLE GRAIN.
I doubt you could make a light cracker and use 100% whole grain flour. Whole grain crackers such as Wasa and Dr. Kracker are really crunchy.
As revealed in my post on Whole Grain vs Original Wheat Thins, the change on the FRONT of the box (whole wheat!) doesn't translate to much change on the SIDE of the box.
My suggestion is just to enjoy Ritz crackers (the original ones) as a treat and just forget about any potential healthy benefits.
If you are looking for a healthy cracker try these options:
The Healthiest Cracker On The Planet
DIY Crackers from Sagan
Triscuit
Visit the Doctor to Get an Awesome Cracker

Anyone tried Whole Wheat Ritz?
Want to read about snacks?
You Won't Miss The Butter In This Holiday Banana Bread
Check Out This Cookie (Scary)
A Healthy Tortilla
Lessons From a Coconut