Worst Snacks to Eat
It is very easy to find the worst snacks to eat in the grocery store.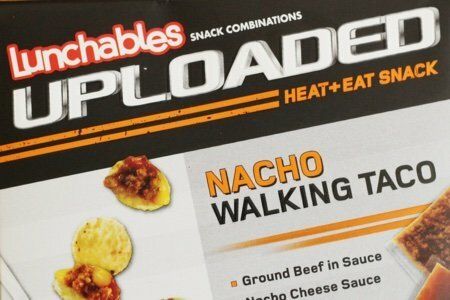 All you have to do is walk back to a cooler and next to the hot dogs you will find "Lunchables" by Oscar Meyer.
Years ago, I wrote about Lunchables in this scintillating article: A Lunch with Almost the Same Amount of Sugar as a Can of Coke. At that point, I was hoping they would disappear.
Not only have Lunchables not retreated from the grocery store, they expanded their snack foods which I have decided are the worst snacks to eat.
One of the snacks features gummy worms that you dip in frosting and then Oreo cookie crumbles. Or you can use graham cracker sticks, dip them in marshmallow cream, and finally chocolate chips.
No, I am not making this up.
The one that truly blew my mind was the above "Nacho Walking Taco". This breaks almost every rule of snacking that I know.
No fresh food
Walk around with it instead of focus on eating it
Almost twice as many calories as the recommended amount in a snack
This includes 780 mg of sodium (33% of your daily value) and 14 grams of fat (22% of your daily value). Remember this isn't a meal – it is only a snack.
Here are the ingredients when you take them out of the cardboard box. I love me some "meat".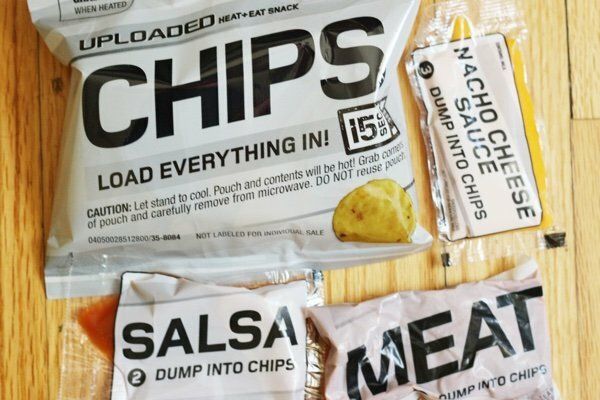 Then, you mix them together in a plastic bag and microwave them for 15 seconds.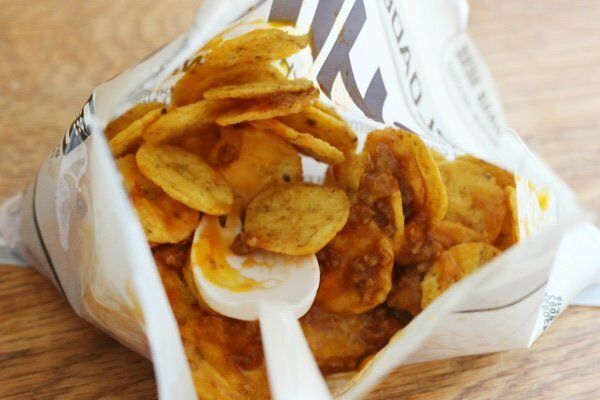 Amazingly, you eat them with a fork! Nachos with a fork?
This looks like vomit and it tastes like vomit. I do not exaggerate.
Most snacks simply have too much sugar like Quaker Breakfast Bars or Cliff Z Bars.
The Lunchable Walking Taco is for sitting in front of the TV and stuffing your face with the most disgusting "food" imaginable. Stay away from it.
If you like nachos, it doesn't take a minute to grate some real cheese over chips and shove them under the broiler. Then, you can grab some fresh salsa from the fridge and top them when they come out. Yum!
Other posts you might like:
---

Here we go again! Another breakfast bar for the "grab-and-go" crowd.....
---

I don't know how many of you would like a chocolate brownie that is also a healthy snack –but I guess that would be a majority.
---