WW Turkey Chili: You Need This Recipe
WW turkey chili is for all of us looking for tasty food that will keep us healthy.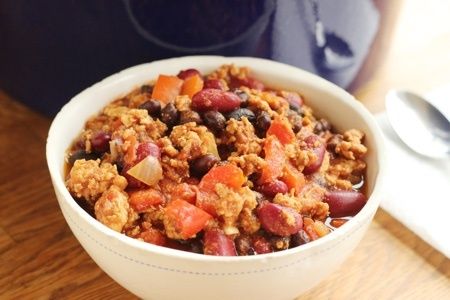 I am a fan of beef chili see lighter chili with cocoa powder and vegetarian chili best vegetarian chili.
This chili is in between both of these recipes. Why? Ground beef has a very strong flavor so it is easy to make any dish you use it in taste really good. Vegetables, on the other hand, need some cooking to get the flavors to render.
Ground turkey breast is not the most flavorful meat probably because it doesn't have any fat. We have all had dry turkey breast (yuck).
You can find ground turkey breast in the poultry section of your supermarket. It is about $6 or more per pound (not cheap).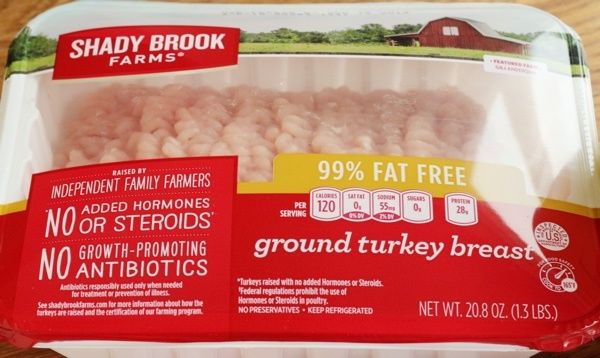 Because it is bland, you have to add a little bit more interesting flavors to make it work - but, trust me, it does work.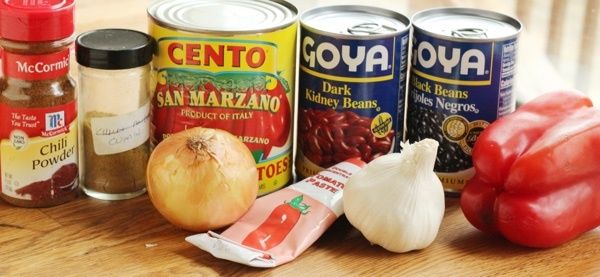 I added onion, garlic, red pepper, tomato paste, cumin, and high quality chili powder to make this into a chili that my family could love. They know when I try to slip them something healthier and they did not notice that I had made chili without beef when I served them this.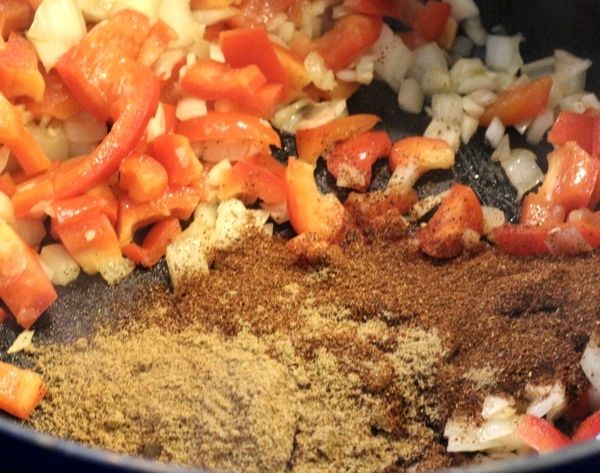 This recipe is still pretty easy and fast for a weeknight meal. I eat it for breakfast with scrambled eggs, a little bit of rice, and hot sauce. YUM!
This recipe would be ZERO points if I hadn't added the olive oil in the beginning of the recipe. I think that a little fat goes a long way here in making the onions, garlic, and red pepper into a delicious base for the chili.
It has one point and I can see that this would be one of my go-to recipes if I was on the WW program. It is healthy, fairly inexpensive (per serving) and tasty.
Have you made WW Turkey Chili? What did you put in it?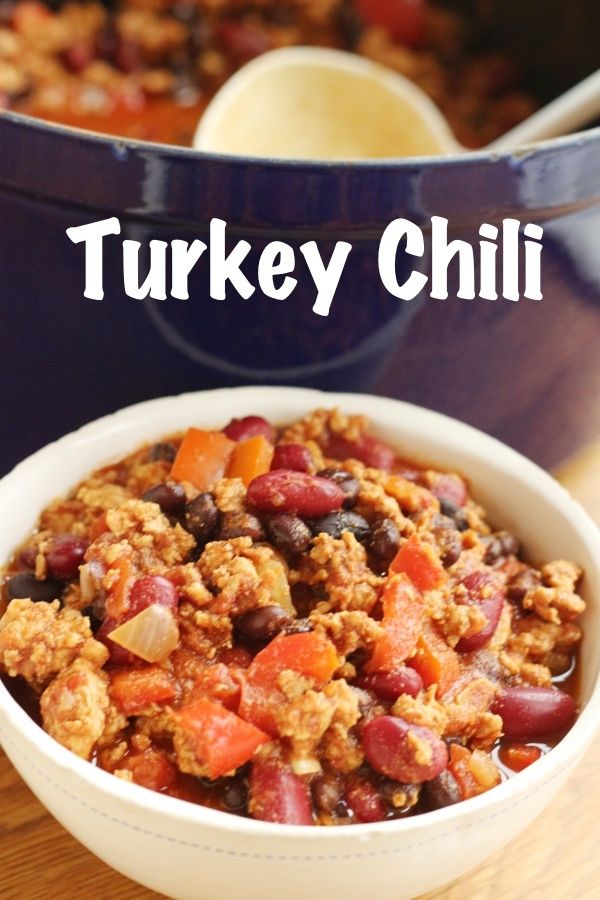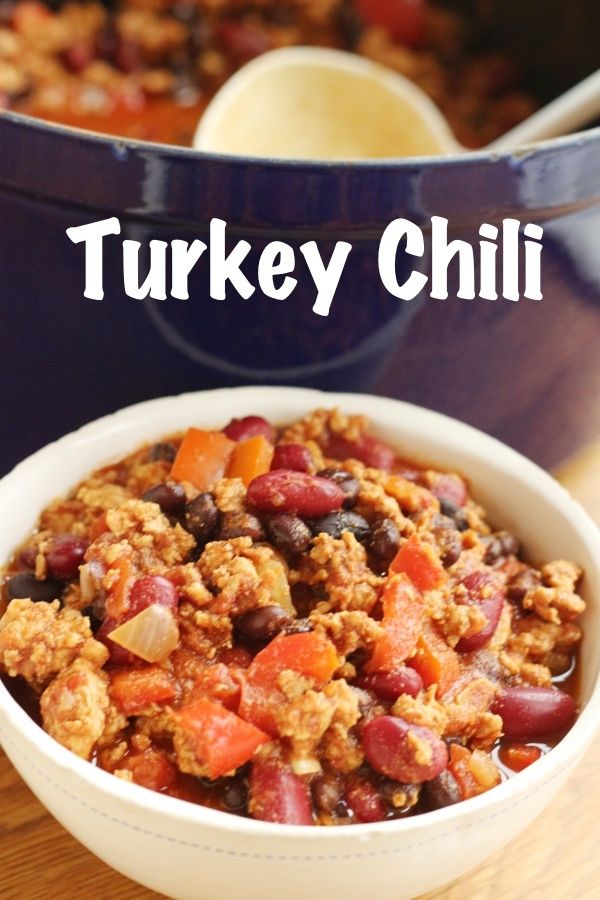 WW Turkey Chili Recipe

Makes 12 cups, 2 cups per serving
Prep time: 10 min
Cook time: 15 min

Ingredients
1 tablespoon extra-virgin olive oil
1 large onion, chopped
5 cloves garlic, minced
1 red pepper, seeded and chopped
4 tablespoons good quality chili powder
1 tablespoon cumin
1-1.5 pounds of ground turkey breast
2-15.5 ounce cans cooked beans (kidney, pinto, black beans, etc.) drained
1-28 ounce can whole tomatoes
salt and pepper to taste

Instructions
Add olive oil to a large saucepan. Saute onion, garlic, and red pepper until onion is softened, about five minutes. Add the chili powder and cumin and saute for one minute to toast the spices. Add the ground turkey breast and break it up with a spoon. Cook until white (opaque), stirring frequently. Add the drained beans and tomatoes with juice and simmer on low for 10 minutes. Serve or freeze for a later meal.
Nutrition Facts
For 2 cups = 281 calories, 9.8 g fat, 2.1 g saturated fat, 21.8 g carbohydrates, 3.9 g sugar, 28.1 g protein, 7.7 g fiber, 154 mg sodium, 3 Green, 1 Blue, 1 Purple SmartPts
Points values are calculated by Snack Girl and are provided for information only. See all Snack Girl Recipes
Other posts you might like:
---

What is the key to great tasting chili? (cocoa powder) Many would suggest that you put a lot of meat and sausage to make it delicious….
---

Are you looking for the best vegetarian chili? Of course you are! Who wants to settle for second best?...
---
---
Get Free Email Updates! Yes please!
---