2 Ingredient Dough Bagels: The Easiest Bagel Recipe on the Planet
2 ingredient dough bagels? Yes! Frankly, I was skeptical of this famous Weight Watcher's recipe.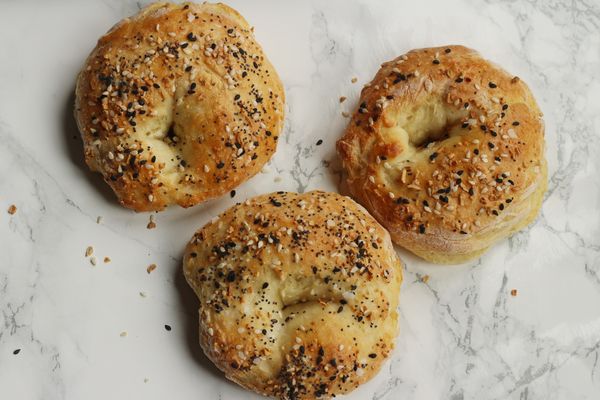 I am a bagel snob. You will never find a supermarket fake bagel in my house. A former New Yorker, I also travel to Quebec every year.
Have you ever tasted a Montreal bagel? They cook them in a wood fired oven. Just the thought of them makes my mouth water.
Since I am not going anywhere and not buying anything - I decided to try this 2 ingredient dough recipe because I heard rave reviews.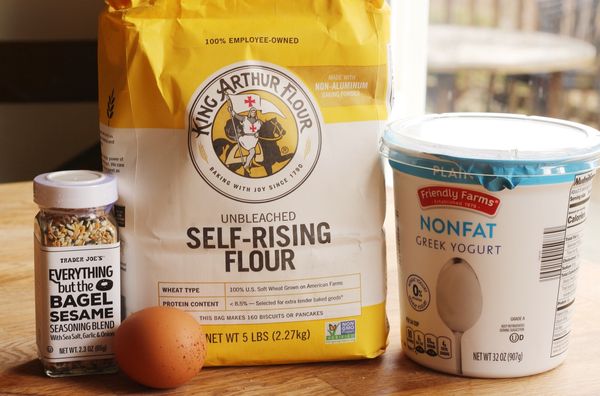 Notice how the photo includes four ingredients - don't worry! The seasoning and egg are optional.
If you don't have self-rising flour you can make it with 1 cup of flour, 1 1/2 teaspoons baking powder and 1/4 teaspoon salt. This bag was actually the only flour that I found in my local supermarket.
This seasoning can be found Trader Joe's, Walmart, Costco, and you can make it!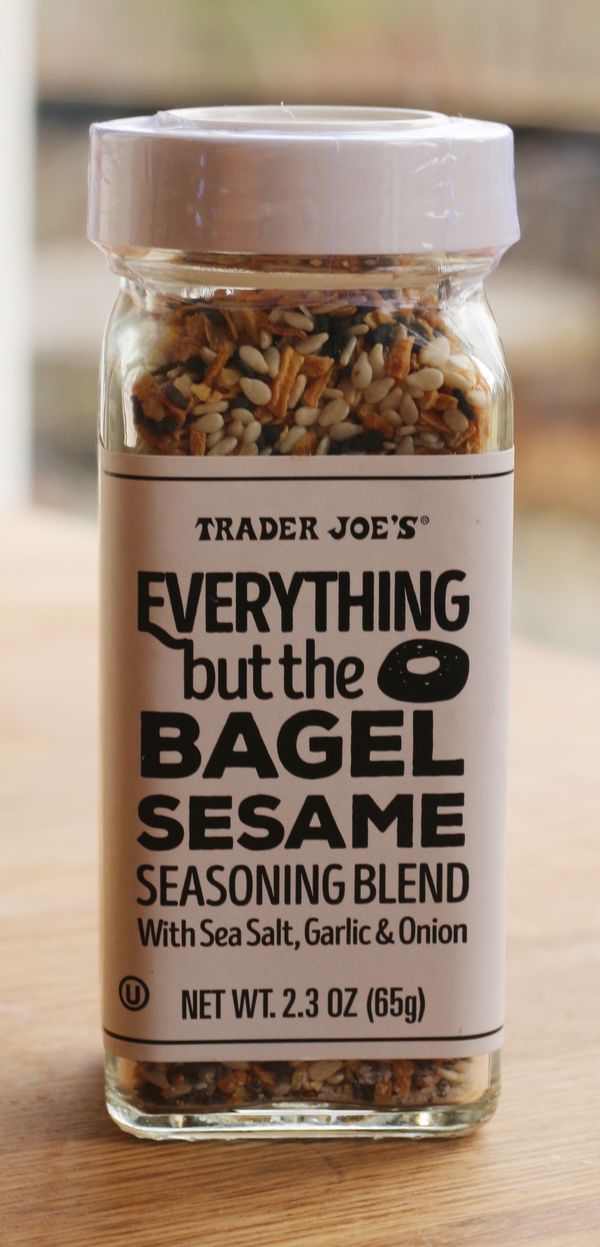 Everything but the Bagel Sesame Seasoning Blend with sea salt, garlic, and onion is really wonderful for tossing onto these bagels or anything that could use some zip. This is great on avocado toast as well.
I don't like attempting healthy baked goods because they are usually a failure. My healthy banana blueberry oatmeal muffins recipe and pumpkin angel food cake recipe are exceptions.
To make 2 ingredient dough bagels all you do is mix the yogurt and flour together in a bowl until it forms a sticky dough.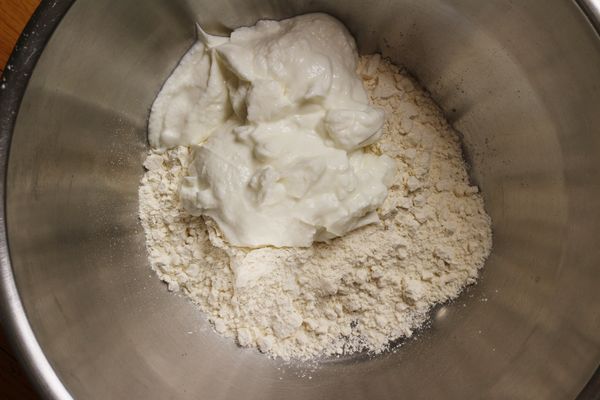 You toss that dough onto a floured surface with well-floured hands.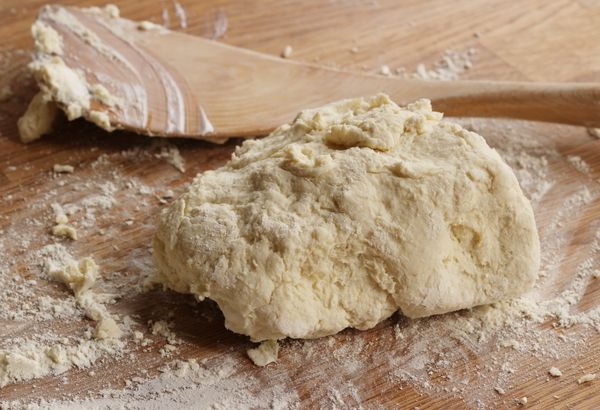 Knead the dough (adding flour as you go) to get to the point of having elastic dough that is not sticky. This should take about three minutes.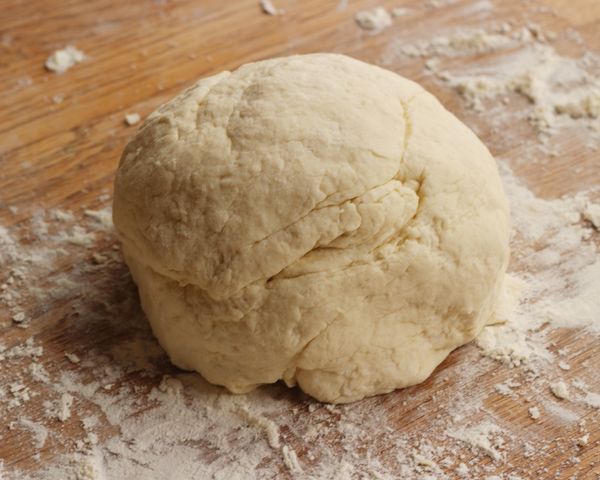 Now comes the fun part! You get to make shapes! Divide the dough into 4 pieces and roll a 7 inch long tube. Bring the ends of the tube together and pinch them to make a circle.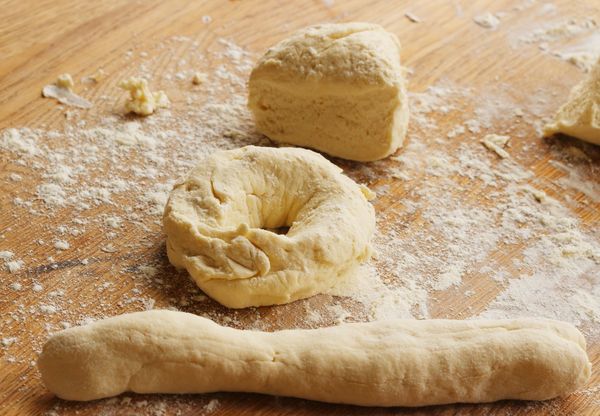 You can put them into the oven without any embellishments or you can add an egg wash (simply an egg white beaten brushed on top of the bagel) and some seasoning.
You can get the Everything But the Bagel stuff or you can add whatever you have in your spice drawer - sesame seeds, poppy seeds, kosher salt, dash of cumin, cinnamon - whatever!
You can mix in raisins or chocolate chips if you want to be fancy.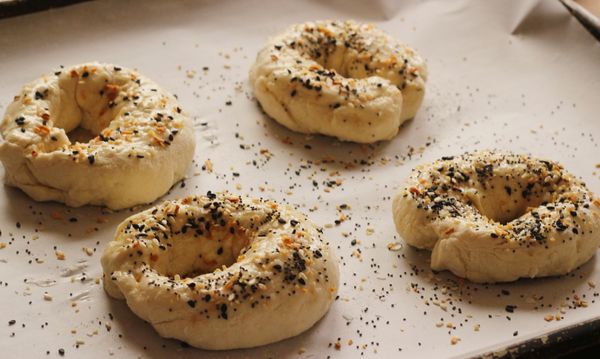 These bake for about 30 minutes at 375 F.
These do not come out like a dense bagel - they are more fluffy like an English muffin - BUT they are absolutely delicious. Like YUM!
Have you tried to make 2 ingredient dough bagels? How did it go? What did you put on them or in them?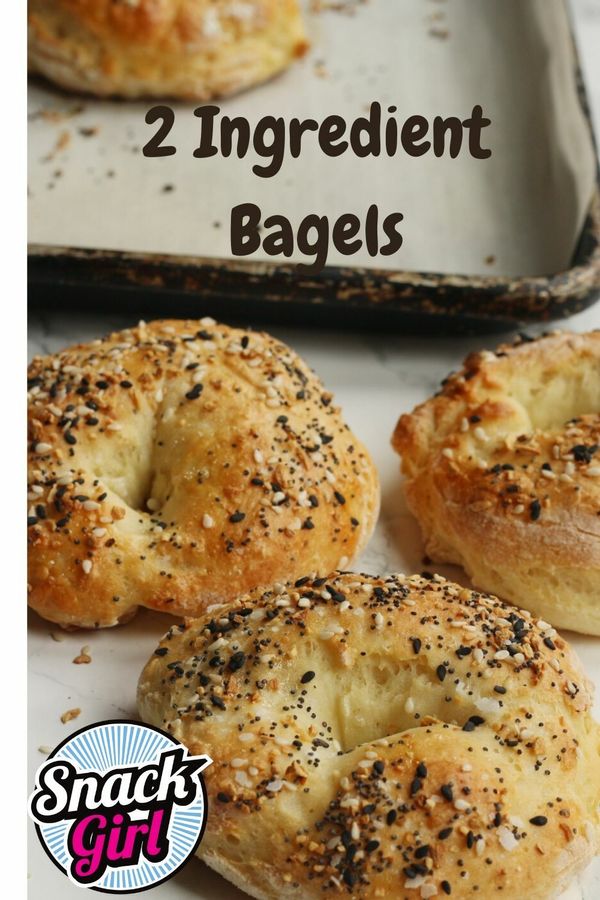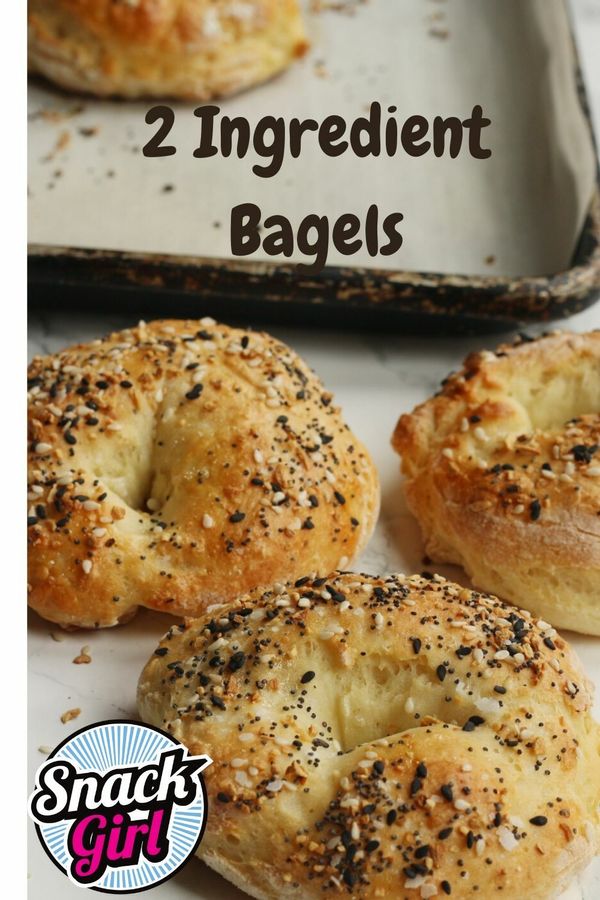 2 Ingredient Dough Bagels Recipe
Makes 4 servings
Prep time: 10 min
Cook time: 30 min
Total time: 40 min

Ingredients
1 cup self-rising flour*
1 cup plain fat-free yogurt
1 egg white, beaten (optional)
Everything But the Bagel Seasoning (optional)

Instructions
Heat oven to 375 F and line a baking sheet with parchment paper. Mix flour and yogurt in a medium bowl with a spoon until it forms a ball. Dust flour on your counter-top and your hands and knead the dough (mixing in flour if it is too sticky) until the dough is elastic and not sticky.
Break the dough into 4 parts and roll 6-7 inch long logs. Squeeze the ends together to form a circle. Brush with egg white and dust with bagel seasoning.
Bake for 25 to 30 minutes until golden brown.
if you don't have self-rising flour you can make it with 1 cup of flour, 1 1/2 teaspoons baking powder and 1/4 teaspoon salt
Nutrition Facts
One serving is: 157 calories, 1.1 g fat, 0.7 g saturated fat, 28.2 g carbohydrates, 4.4 g sugar, 6.7 g protein, 0.8 g fiber, 100 mg sodium, 4 Green, 3 Blue, 3 Purple SmartPts
Points values are calculated by Snack Girl and are provided for information only. See all Snack Girl Recipes
Other posts you might like:
---

Try this healthy banana blueberry oatmeal muffins recipe if you are having the breakfast blues.....
---

This pumpkin angel food cake recipe is great for the Weight Watchers' crowd and the lazy crowd.....
---
---
Get Free Email Updates! Yes please!
---