Amy's Frozen Meals Reviews
It has been a long time since I last took a look at Amy's frozen meals.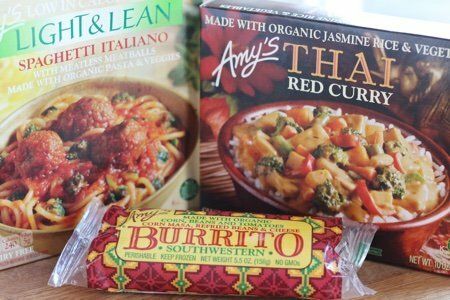 Six years ago, I was on a frozen meal review kick and decided to look at a bunch of meals that were trying to be healthy. Amy's frozen meals seemed healthier than a lot of the other choices. I took a look a look at Smart Ones as well.
I could be buying and eating this stuff for months if I checked out all of the meals that they offer. I chose the Southwestern Burrito, Thai Red Curry, and the Light & Lean Spaghetti Italiano in an attempt to get a cross section of their food.
The first thing I will say is that I have no problem with any of the ingredients that Amy's adds to their food. They use organic ingredients, no preservatives, and I can pronounce everything on the package.
First up, the burrito.

This has 9 SmartPts for anyone out there who is on Weight Watchers. I think that the nutritional information doesn't have any red flags but I wish there was some vegetables added and less sodium.
This cost about $3 and for twice that I can got to Chipotle and get a much bigger burrito (that I can cut in half) and stuff with fresh tomatoes, lettuce, and other fresh food. I found the texture like paste and the flavor was just okay.
The second meal I tried was one from the "Light & Lean" line. I noticed it is 8 ounces versus 10 ounces for the regular size. You can always make things lighter if you simply add 20% less food.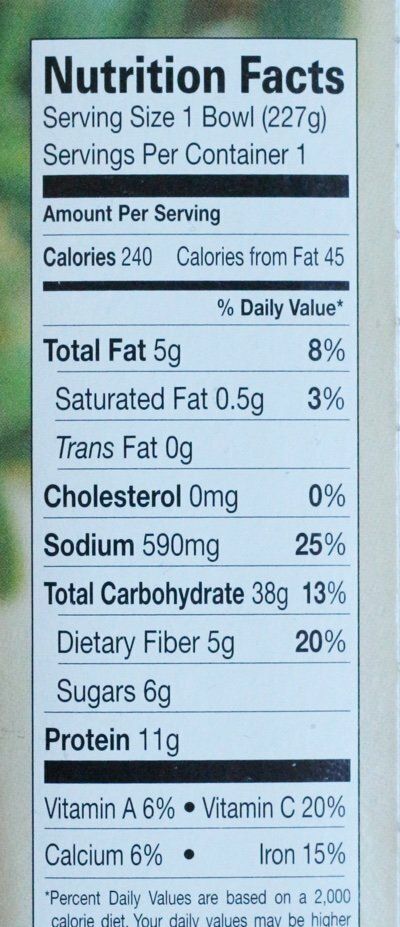 This is vegan and has 7 SmartPoints. I think 25% of your daily value of sodium is far too much for 8 ounces of food and I found this dish pretty terrible.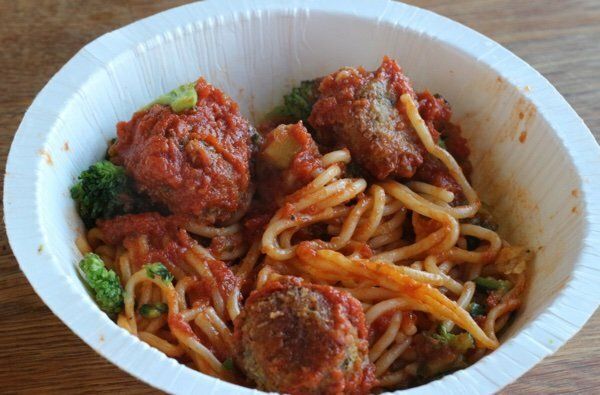 The pasta was gummy and it lacked vegetables. There were only a couple of measly stalks of broccoli. This cost me about $4.30 and I would never buy this again.
Finally, I tried the Thai Curry, which is both gluten and dairy free.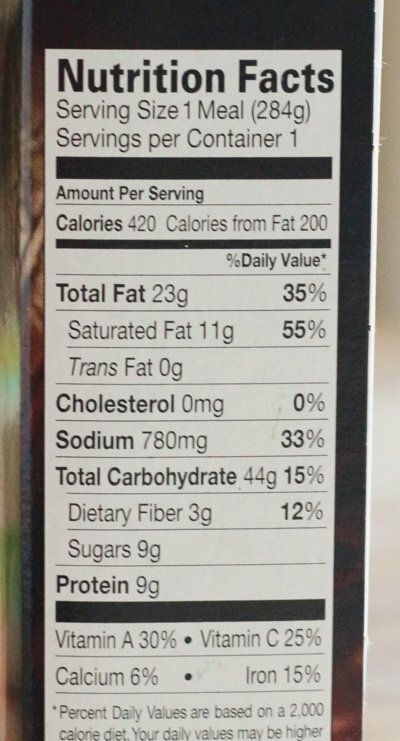 This meal was a whopping 16 SmartPoints and I believe it was because of the coconut milk. The saturated fat in coconut milk is thought to be different than the saturated fat in meat but Weight Watchers counts it the same.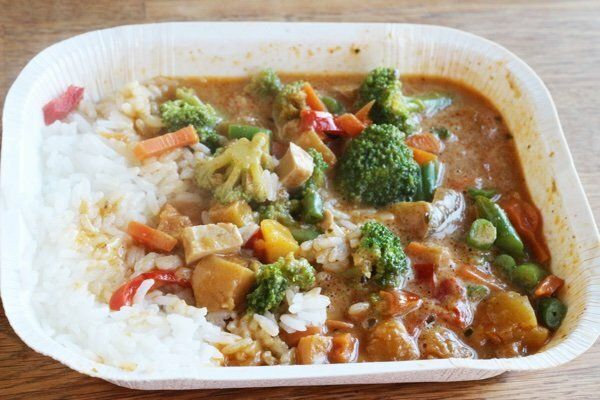 This meal, again, was way too salty BUT it had a lot of vegetables and it tasted pretty good. I guess that is what happens when you add 23 grams of fat to a meal. It is about the same amount of fat as in 8 McDonald's chicken McNuggets.
But, this is filled with vegetables not deep fried chicken and I think (except for the sodium) that this is a pretty good choice.
This meal makes me want to make my own red curry and see how well it freezes!
What do you think of Amy's frozen meals? Please share.
---
Other posts you might like:
---

The questions keep rolling in about the frozen foods aisle and I am ready to go!
---

Snack Girl has been trying frozen meals for a couple of months to see if she can find a meal that is healthy, delicious, and relatively low in calories....
---