The Best Packaged Frozen Meals For Dieters
Snack Girl has been trying frozen meals for a couple of months to see if she can find a meal that is healthy, delicious, and relatively low in calories.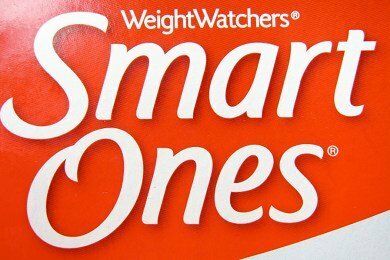 The three major brands that you can find nationwide are: Lean Cuisine, Healthy Choice, and Smart Ones.
Smart Ones are made by Weight Watchers and have the PointsPlus values prominently displayed on the front of the box. A sweet woman I met in the supermarket told me that THESE are the best.
She had about 10 frozen meals in her basket and I said, "Hey, you must really like those." She replied, "I have a coupon and I bring these for lunch."
Which about sums it up - doesn't it? These are cheap and they make a super fast lunch which will stop you from buying fast food or other more expensive lunch items. I don't think anyone wakes up and says, "I can't wait to eat my Lean Cuisine!".
Frozen meals are a good news/bad news situation. Since I am feeling grumpy today, I will start with the bad news. Frozen meals have:
A bunch of unrecognizable ingredients.
Pasta and rice as cheap fillers (and usually not the whole grain kind).
Too much sodium - 30% of your daily value is the average.
Lots of packaging that ends up in the trash.
Okay, phew, glad I got that off of my chest. I think my real problem is that frozen meals lack a certain joy. They kind of remind me of what an astronaut would eat because she doesn't have a vegetable garden on the space station.
Now for the good stuff. Frozen meals are:
Inexpensive and convenient.
A great way to learn portion control.
Sometimes delicious.
That is right - I found a Smart Ones "Santa Fe Style Rice & Beans" for $2.50 that was pretty tasty. Here are the nutrition facts:
320 calories, 7 g fat, 54 g carbohydrates, 5 g sugar, 10 g protein, 5 g fiber, 690 mg sodium, 8 PointsPlus
With 30% of your daily value of vitamin A, zucchini, and corn - this meal was my favorite one of the lot. I think the sweet lady in the supermarket had it right that these taste the best of all three.
My suggestion is to eat these in moderation and fit them in when things get crazy. Obviously, if you are having a processed breakfast, lunch, and dinner there is a problem - but adding a few of the good ones of these in when you are out of money and time seems reasonable to me.
Look for the ones that have the most vegetables and the least meat and make sure that you actually are going to enjoy eating it. Life is too short to eat lousy food because you are stressed out.
I am going to work on some "make ahead" recipes that can be frozen to support people who need the convenience of frozen meals but want to control the food that goes into them.
Do you have any favorite frozen meals or DIY frozen meals ideas? Please share.
---
Other posts you might like:
---

Guess what I did yesterday? BUUUUURRRRRPPPP....
---

Am I qualified to give out awards for the BEST and WORST snack of 2011? Probably not, but I'm going to do it anyway.....
---