Banana Oatmeal Peanut Butter Chocolate Chip Cookies
My daughter thinks these banana oatmeal peanut butter chocolate chip cookies should be called "bites" instead of cookies.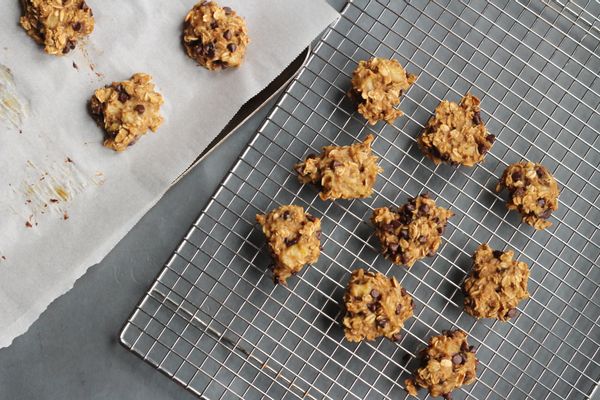 I know what she is saying because this recipe doesn't use the creamed butter and sugar that you find in the regular definition of "cookie". But, if you can convince yourself that this healthy alternative is an actual cookie - you are set!
I saw this recipe on WW and decided to give it a try. A member found that she ate these as a way to curb her sweet tooth and it was working. I crave sweets when I am tired and I thought these would be a great way to get energy.
I also love coffee and anything sweet that goes with a cup of coffee is a treat.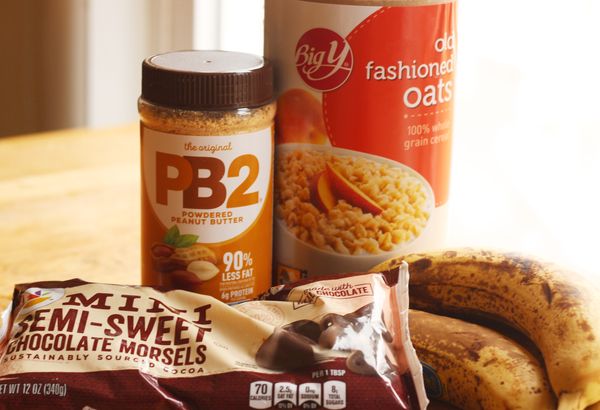 The main source of sugar for this recipe is the natural sugar found in bananas. I was surprised at how much mashed bananas mimic butter and sugar. Mashed bananas even sort of look like butter and sugar.
Instead of peanut butter, this recipe uses PB2. PB2 is powdered peanut butter - basically the stuff that is left over when the manufacturers extract peanut oil. PB2 is very low in calorie and it adds a nice flavor.
You can make these in one bowl and in no time at all.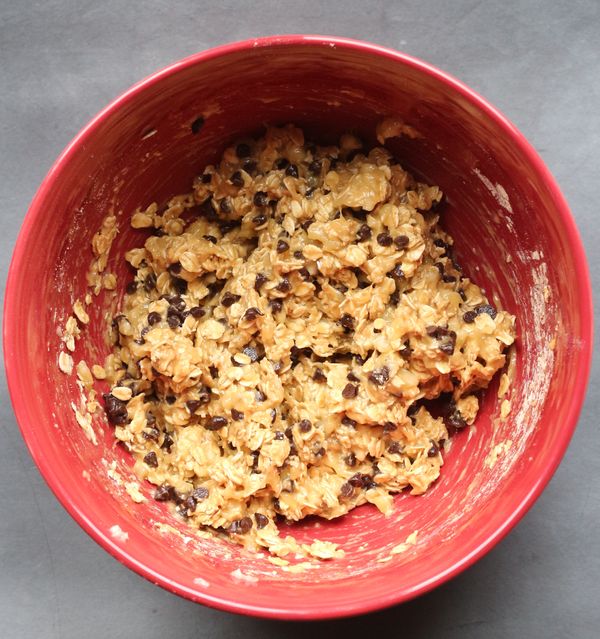 They come out soft and will do well if you store them in an airtight container.
You can make these cookies for your gluten-free friends by ensuring that you use gluten-free oats. These cookies do not spread when you cook them and aren't stuck together by sugar so you have to spoon them carefully.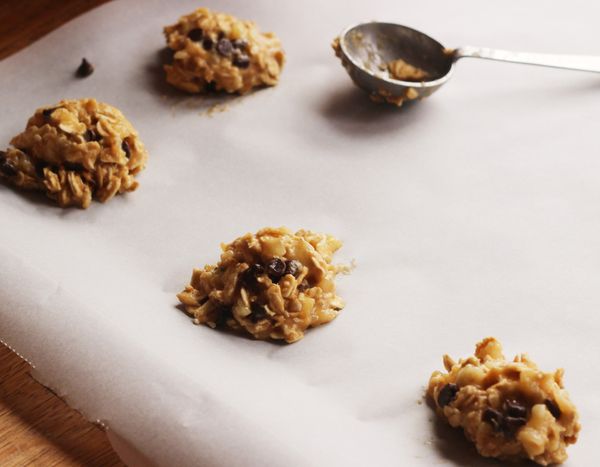 After I scoop them onto the cookie sheet, I press them down a bit.
What do you think of banana oatmeal peanut butter chocolate chip cookies? Would you try them?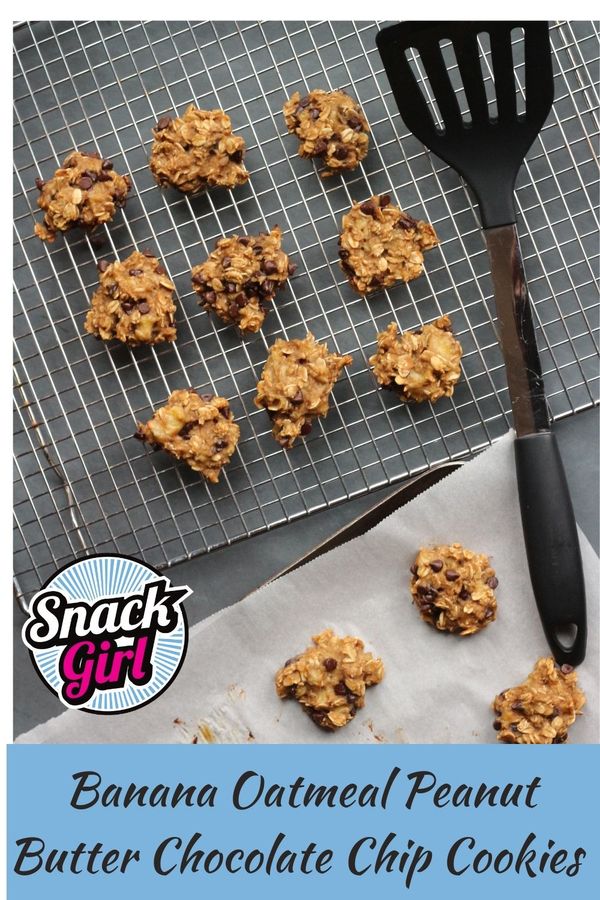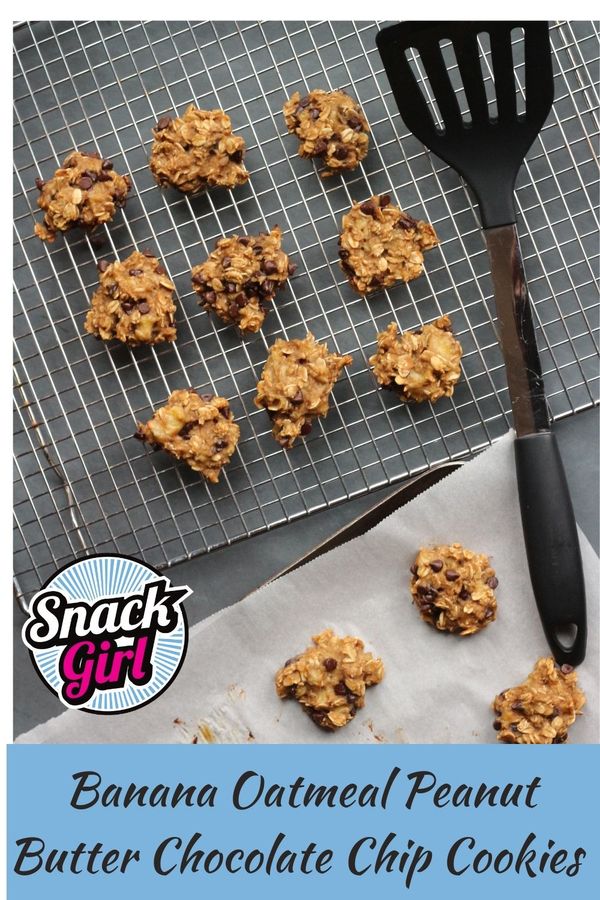 Banana Oatmeal Peanut Butter Chocolate Chip Cookies Recipe

Makes 16 servings
Prep time: 10 min
Cook time: 20 min

Ingredients
3 ripe bananas
1 1/2 cups old fashioned oats
1/3 cup PB2 or other powdered peanut butter
1/4 teaspoon salt
1/3 cup mini semisweet chocolate chips

Instructions
Heat oven to 350 F. Line a baking sheet with parchment paper. Mash bananas in a large bowl and mix in oats, PB2, salt, and chocolate chips. Using a tablespoon scoop batter onto the baking sheet. Flatten with the bottom of a cup a little bit and then bake for 20 minutes until oatmeal has browned. Eat warm or room temperature.
Nutrition Facts
One cookie is 43 calories, 0.6 g fat, 0.1 g saturated fat, 8.6 g carbohydrates, 3.1 g sugar, 1.6 g protein, 1.3 g fiber, 51 mg sodium, 2 Green, 2 Blue, 1 Purple WW SmartPts
Points values are calculated by Snack Girl and are provided for information only. See all Snack Girl Recipes
Other posts you might like:
---

Snack Girl features peanut butter A LOT. I happen to love the stuff and I use it almost every day....
---
---
Get Free Email Updates! Yes please!
---