Bubly and AHA Sparkling Waters: Surprisingly Refreshing
I went on a beach vacation this year to North Carolina. We rented a house so we could social distance.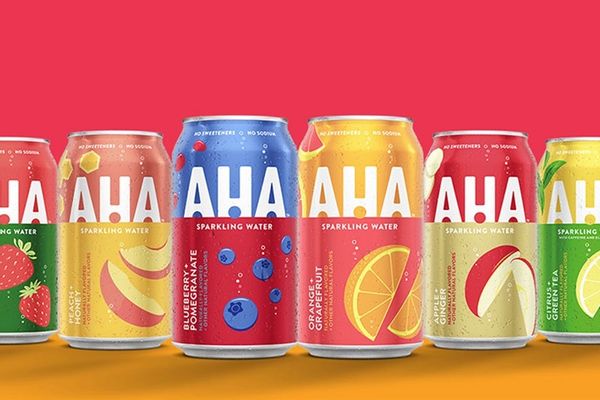 Vacation usually means that I get some treats - fresh fish, white wine, ice cream!! For the beach, I pack a bunch of cans of sparkling water in our cooler so that we don't get dehydrated.
Ordinarily, I get plain or lime flavored sparkling water (or you can call it seltzer). This year, the store was out of lime and plain (not kidding) so I ended up buying AHA and Bubly.
I tend to live under a rock, so I hadn't noticed these brands. I usually buy Polar Seltzer or the store brand but all the grocery store had in stock was Bubly and AHA.
It turns out that Bubly is made my Pepsi and AHA is made by Coca-Cola. Where have these guys been when it comes to making water taste good?
I shouldn't complain but I have been replacing soda for years with other healthier choices - and you would think that with the decrease in soda sales - Pepsi and Coke would be all over flavored sparkling water. But, Bubly premiered in 2019 and AHA in 2020.
When the marketing departments of Pepsi and Coke get ahold of a new product, they do a great job. I wish they would take a look at broccoli and asparagus. These waters are fun to look at and cool to have in your hand.
I can tell you right now that Bubly and AHA are different animals, For me, most of the fruit-flavored seltzer tasted like soap. It had a floral component that didn't work for me.
When the biggest beverage companies in the USA take on flavored water - they bring the big guns because I loved all the flavors of these drinks that I tried. ALL OF THEM!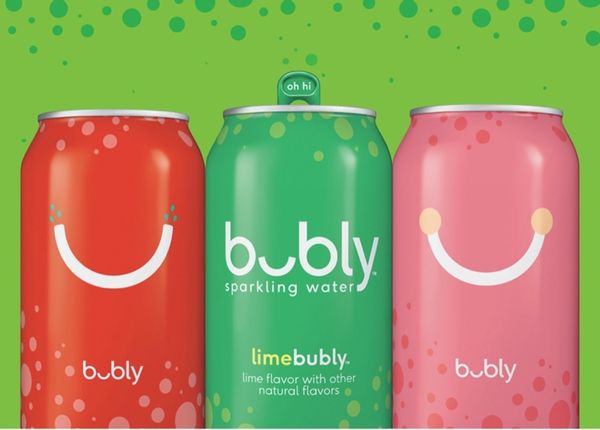 I found out that I only tried a fraction of what they produce. Bubly flavors include cherry, cranberry, grapefruit, lemon, lime, mango, orange, peach, pineapple, raspberry, strawberry, watermelon, apple, and blackberry.
I tried the strawberry, grapefruit, and orange and my favorite is the grapefruit. But, they were all great.
Bubly has cocktail recipes on their website which would be so much better than those hard alcoholic seltzers. I believe you would save money and the drink would be much tastier.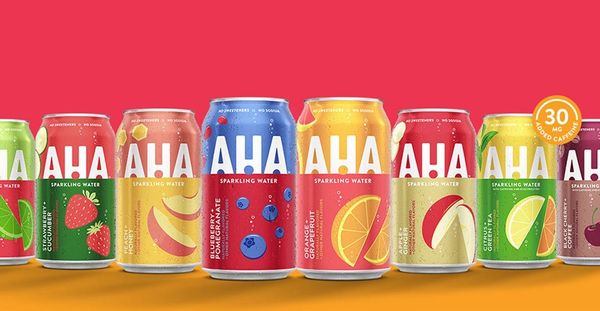 AHA's pitch is that it has two flavors in each can. They also have added 30 mg of caffeine to two of the flavors, black cherry and coffee & citrus and green tea. Perhaps they are attempting a healthy energy drink?
I tried the black cherry and coffee - and, again, I really liked it. AHA's other flavors include lime and watermelon, strawberry and cucumber, blueberry and pomegranate, orange and grapefruit, & apple and ginger.
My favorite is blueberry and pomegranate.
If you are looking for something fun that isn't soda (or diet soda), I can't think of anything better than AHA and Bubly. I wish Pepsi and Coke had come out with these years ago!!
Other posts you might like:
---

Some people love water and others wish it was more flavorful. I am in the "love water" camp, but many of my readers are not....
---