Built Bar Review
This Built Bar review was inspired by a bunch of comments on a previous post.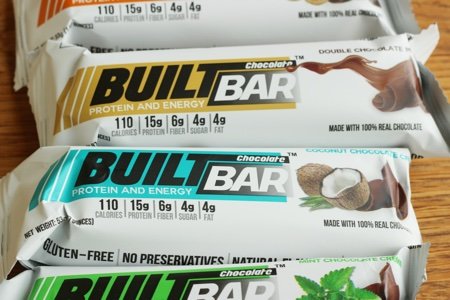 I wrote What Are the Best Protein Bars for Weight Loss? based on all the bars that looked good at my local Whole Foods.
I was looking for bars that tasted good, had a high amount of protein, and weren't high in calories. Two years ago, I took a look at thinkThin here: thinkThin High Protein Bars Review.
I must say I had never heard of Built protein bars until Helene wrote this on my protein bar post:
Built Bars are only 3 points for the whole bar, not that I would eat it at once. I purchased the Double Chocolate Mousse, Chocolate Raspberry Creme, and the Chocolate Strawberry Creme. They have a marshmallowy consistency when you bite into them - delicious. I've also tried cutting them up into 6 pieces and putting them into the freezer. Feels like a little treat to grab a piece.
How could I not try them? Marshmallow? Treat? In a protein bar? I was pretty excited when my box arrived.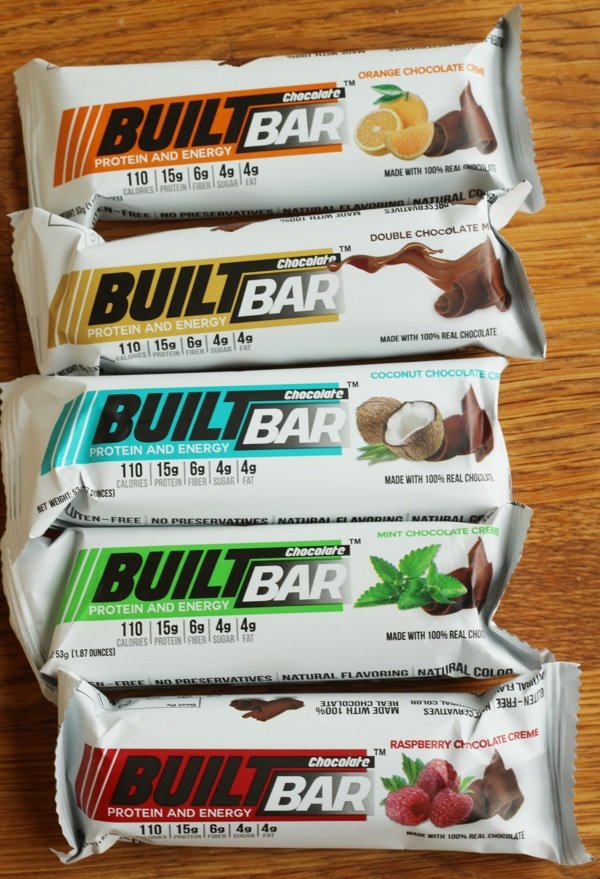 The only way to buy them is online at Built Bar and that is probably why I hadn't seen them before.
I bought a sample box of 10 bars for $21.00 BUT you can only buy this once (below is a code for 10% off - so $18.90 if you use it). The shipping is free. If you fall in love and want another mixed box, you can buy 18 bars for $36.
These are very different from most of my previous forays into the protein bar world. Here are the nutrition facts for one bar:
110 calories, 4.0 g fat, 2.5 g saturated fat, 13 g carbohydrates, 4 g sugar, 15 g protein, 6 g fiber, 3 mg sodium, 3 Freestyle SmartPts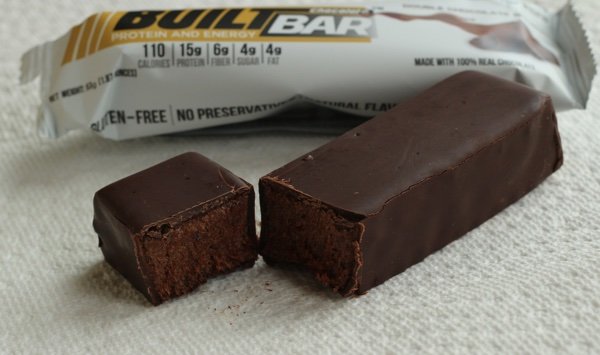 Here are the ingredients: protein mix (whey protein isolate (milk), partially hydrolyzed whey protein isolate, gelatin, dark chocolate (chocolate liquor, sugar, cocoa butter, lechithin, vanillin), water, erythritol, glycerin, maltodextrin, natural flavor, citric acid
Somehow the makers of Built Bar made a product that reminds me of a 3 Musketeers bar but it doesn't have sugar or fat. The texture is like a marshmallow and it is wrapped in chocolate.
The chocolate actually tastes like chocolate - no small feat in the protein bar world.
I tried a couple of flavors - the chocolate mousse (photo above) and the raspberry chocolate creme. I liked the raspberry flavor better. I don't like mint and chocolate so I knew I wasn't going to like the mint chocolate creme which tasted like toothpaste.
What can I say? I think these are better cold but they taste pretty good for what the ingredients might indicate. Initially, I thought they would taste like a science experiment but they remind me of candy. I am actually surprised about how much these tasted like a childhood treat. As an adult, my treats have gotten more sophisticated (think dark chocolate squares) so these don't hit my happy spot but I can see how people would love these.
I have a small reaction to erthritol (tummy trouble) that I did not get with these bars probably because they don't use that much of it. I would not eat two in a day just to be on the safe side.
Overall, I think these are a good choice especially if you are a candy lover and want to wean yourself off of it. I like the idea of slicing these bars into pieces and having a chunk when you are craving something sweet. That way, you don't eat too much of it at once and you save yourself some money.
Do I think these are the best choice? I would still try to go with unprocessed food (like an apple with peanut butter) when you can. But, I would stash one of these in my purse for those long days when I can't bring along something fresh.
If you want to buy Built Bar receive 10% off any order with discount code: Snacksbuilt10
The discount will be taken off at checkout.
Snack Girl is a professional review site that receives compensation for some products that we review. We are independently owned and opinions expressed are own own. We do have an affiliate relationship with Built Bar and receive a small portion of sales.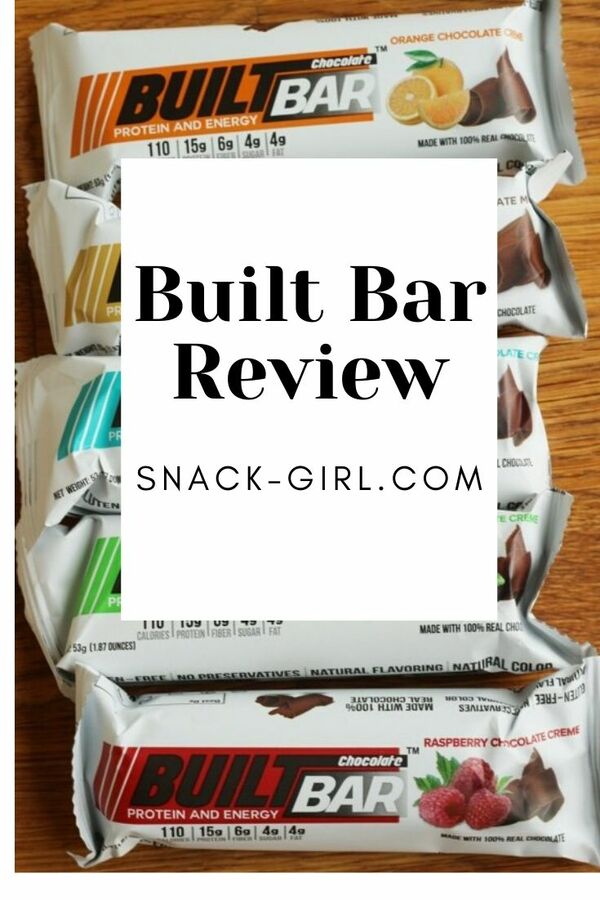 Have you tried Built Bars? What is your review?
Other posts you might like:
---

What are the best protein bars for weight loss? I can tell you that there are a TON of options.....
---

There are so many bars on the market and a reader asked me if I thought thinkThin high protein bars are a healthy choice.....
---