An Interview With The Biggest Loser Nutritionist: Cheryl Forberg, RD and Giveaway!
The Biggest Loser, a reality TV program on NBC, is about losing weight. Obese contestants go on the show and compete to become healthy. Whether or not you like the premise there is a lot to learn from the program.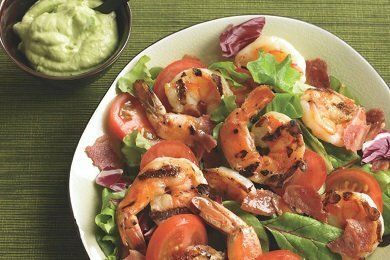 I was lucky enough to catch Cheryl Forberg, RD, The Biggest Loser nutritionist, for an interview. She advises and monitors the contestant's daily food intake and teaches them about healthy choices. She is clearly a FORCE in the world of healthy eating.
Her latest book is "6 Weeks To A Healthier You" and it features menus for readers to follow - and I am giving away a signed copy!
---
Interview with Cheryl Forberg, RD
Snack Girl: Why don't we see what the contestants actually eat on a daily basis on the program?
Cheryl: I really wish there was so much more time for nutrition and cooking tips on the show. That is exactly why I started blogging, Facebooking, and Twittering because everybody wants to know that. Unfortunately, there just isn't enough time to show all those things. If I had my way, the show would be a course on nutrition. I have a lot to say!
See Cheryl Forberg's Blog for her updates.
Snack Girl: Do you feel many of the contestants are addicted to food? What happens as you help them break their addiction?
Cheryl: Personally and professionally I am not in the position to call anybody an addict so I don't use that word. But, what I do say is that everybody (myself included), we are all emotional eaters whether we eat when we are sad, happy, or depressed. Some people have a little bit more of an emotional eating issue than others. We do have a psychologist on our medical expert team who meets with the contestants during the physicals. The psychologist meets with the contestants individually and in a group format to really dig deep and see what the underlying problems are that precipitated emotional eating.
Even if you follow a perfect nutrition plan and exercise and get down to your optimal weight, if you don't address the underlying psychological issues when a stressor presents itself the weight will come back. We take a very comprehensive approach to that on The Biggest Loser.
Snack Girl: What is in the fridge at ranch?
Cheryl: Other than the temptation challenges, there really aren't any choices but healthy choices at the ranch. The kitchen and the pantry all are just stocked with really fabulous food. That is something that I tell people at home. Even if you can't be on the ranch, if you keep your refrigerator and your cabinets stocked with only healthy ingredients, when you have a craving for something that is not so great for you the ONLY choice you will be able to make is a good one.
Snack Girl: I bet a lot of people who watch the show (like me) believe they could lose the weight if they were on the ranch. Can we do the same things at home as on the ranch?
Cheryl: People are overwhelmed when they see all the dramatic changes that they see happen at the ranch and they wonder, "How on earth can I do this at home!". I tell them that they have to start out with small simple changes like putting a few slices of avocado on your sandwich instead of an unhealthy sandwich spread. Or switching to a glass fat free milk from whole milk. Just really simple things that people can do one at a time.
I have learned that what readers really love are menus. You make all these recommendations for the types of food to eat, the food journaling, and the timing but they don't know how to begin at home. They don't know where to go shopping, how to put a meal together, or what portion sizes for 1200 calories a day looks like. So, I started doing menus for the this book.
"6 Weeks to a Healthier You" includes 42 days of 3 meals and 2 snacks per day. So that is a HUGE tool that people really love. And the other thing, one of the corner stones of this eating plan that really distinguishes us from all the other eating plans out there:
This is all about the quality of the calories being just as important as the quantity.
There are no empty calories here. There is no junk food, no processed 100 calorie snack packs. This book gave me the opportunity to talk about the vitamins and nutrients contained in all the different foods in the ranch fridge and pantry. And also discuss the health benefits that they confer.
Snack Girl: Do you think artificial sweeteners have a role in weight loss?
Cheryl: I am not a big fan of artificial sweeteners or anything artificial period. One of the things that the contestants learn when they come to the ranch whether they were drinking a lot of diet soft drinks or having a lot of desserts is that the first couple of weeks are detox for them. They aren't having the desserts or fast food or whatever. And it really kind of cleanses their palate. They kinda wake up to new flavors, fresh flavors, healthy flavors.
We really try to teach them to enjoy the sweetness of a piece of fruit! To really steer clear of any dessert things, especially people on the ranch, until they are closer to their maintenance weight - which takes a while.
Snack Girl: What is your favorite snack?
Cheryl: My favorite is a Grilled Prawn Salad that has turkey bacon, fresh tomatoes, lettuce, grilled prawns, and then the sauce is an avocado aioli. So instead of making a spread that is really high in unhealthy fat, I used an avocado which I pureed with greek style yogurt and garlic and basil. The initial recipe is thick like a spread but you can also thin it out.
Here is Cheryl on NBC talking about her Grilled Prawn Salad: Today Show with Cheryl Forberg, RD and she sent me the recipes (below).
Thanks for talking with me Cheryl!
Comment in the box below about your favorite piece of advice from The Biggest Loser for a chance at winning a signed copy of her book. (if you haven't seen the show - just your favorite piece of weight loss advice!)
This book giveaway is courtesy of Avocados from Mexico.
This book was received for review consideration. No other compensation was provided.
---
What will I win?
A copy of "6 Weeks To a Healthier You" signed by Cheryl Forberg, RD (nutritionist for The Biggest Loser)
How do I enter?
Comment in the box below about your favorite piece of advice from The Biggest Loser.
Additional Ways To Enter:

Follow Snack-Girl on FaceBook.

Comment on our wall about about your favorite diet plan.

Follow Snack-Girl on Twitter

Tweet this post (use the Tweet Button in the Share Box at the top of this post).

Snack-Girl can follow and count all the additional entries using magical website tools.
Am I eligible to enter?
Anyone with a valid e-mail and a U.S. mailing address is eligible.
When do I find out if I am the winner?
The winner will be announced on August 11th, 2010. You will have 2 weeks to e-mail us back with your home address so we can mail the prize.
---
Grilled Prawn Salad and Avocado Aioli
8 large fresh prawns, peeled and deveined
2 teaspoons extra-virgin olive oil
½ teaspoon crushed garlic
4 slices (2 ounces) lean turkey bacon
4 cups mixed salad greens
2 Roma tomatoes, sliced lengthwise
4 tablespoons Avocado Aioli (below)

Season the prawns with the oil and garlic. Cover and refrigerate for at least 1 hour.
Heat a grill or nonstick skillet to medium high. Cook the bacon until crisp. Drain on a paper towel. Grill or sauté the prawns for about 1 minute on each side, until pink. Drain on a paper towel until cool enough to handle and cut in half lengthwise.
Layer the greens with the prawns, bacon, and sliced tomatoes. Top each salad with a 2 tablespoon dollop of Avocado Aioli.
Makes 2 servings
Nutrition Information Per Serving: 140 calories, 14 g protein, 6 g carbohydrates, 8 g fat (1 g saturated), 79 mg cholesterol, 3 g fiber, 200 mg sodium
---
Avocado Aioli Recipe
1 medium very ripe avocado
1/3 cup plain, fat-free Greek-style yogurt
1 tablespoon chopped basil
2 teaspoons minced garlic
1 teaspoon fresh lemon juice
½ teaspoon salt
¼ teaspoon ground black pepper

Combine the avocado, yogurt, basil, garlic, lemon juice, salt, and black pepper in a food processor and process until just smooth. Use immediately or store in the refrigerator. Makes about 1 cup, or 8 (2-tablespoon) servings
Nutrition Information Per Serving: 35 calories, 2 g protein, 2 g carbohydrates, 4 g fat (0 g saturated), 0 mg cholesterol, 1 g fiber, 150 mg sodium
Recipes from The Biggest Loser: 6 Weeks to a Healthier You (Rodale Books). Courtesy of Cheryl Forberg, RD. Published with permission.
---
$21.99 $17.00 Buy on Amazon.com
As an Amazon Associate I earn from qualifying purchases.
---
Want to read about snacks?
Want Fewer Dirty Dishes? Try This Healthy Trick
Should Kids Drink Juice?
I Love You More Than Bacon (Maybe)
You Can De-Ice an Aircraft With This New WORST Drink Winner