Chocolate Banana Protein Pancakes
I know everyone needs some chocolate banana protein pancakes.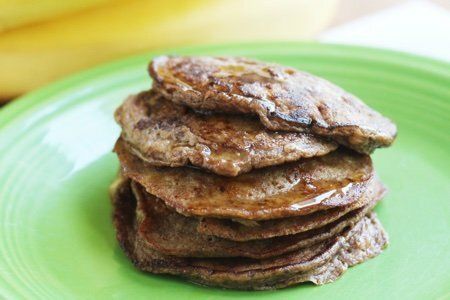 Not only are they delicious but these pancakes are gluten-free -for those people doing paleo or avoiding wheat – and have no added sugar!
The bananas create the sweet flavor and the eggs hold them together into a small pancake. It is critical that you make these with about 2 tablespoons of batter or you end up with a scrambled mess that your dog will not eat.
Not kidding. My dog turned up his nose at an early version of these.
I usually make my pancakes with whole grain flour like my Super Improved Overnight Pancake Recipe or my Overnight Pumpkin Pancakes.
My favorite way to make pancakes is to make them the night before and cook them in the morning because I don't like to get up and make pancakes. My wish is that someone else make ME pancakes (but, alas, that doesn't happen very often).
These pancakes are so simple that you can whip them up in a flash in the morning. I would not make these the night before because the bananas will turn brown.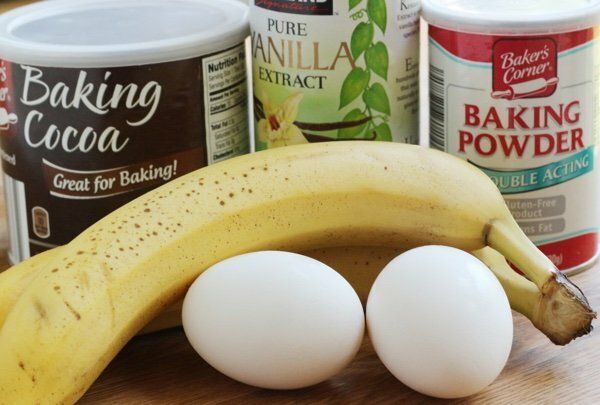 The ingredients here are simple and you can add protein powder if you want to pack these with more protein.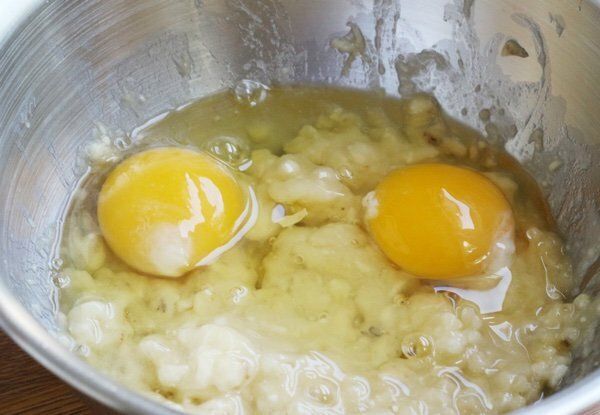 It looks a bit like pancake batter doesn't it?
I don't actually eat these for breakfast because I prefer savory food in the morning.
These banana chocolate protein pancakes make a wonderful dessert. Do you know banana's foster? Well, these aren't like that dessert but hot bananas are delicious.
The chocolate is not overwhelming here – these taste more like bananas like chocolate. If you wanted more chocolate you could add a little bit of chocolate syrup. Why not?
I also like these as an afternoon snack that my children can make for themselves. My kids love to make pancakes so they will enjoy whipping up a quick snack. As long as they clean up after themselves – it is a good idea.
Have you tried paleo pancakes? Or other recipes that reduce the amount of grains?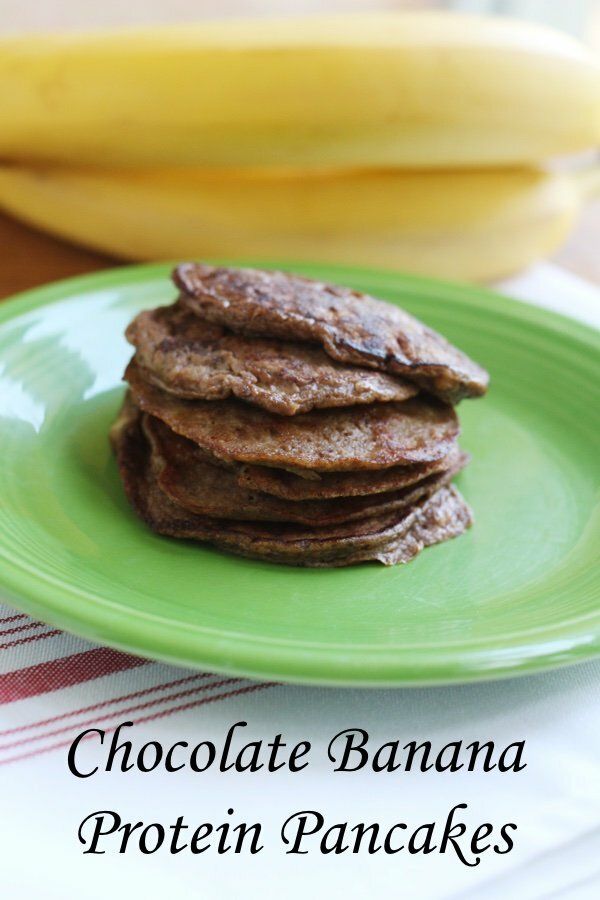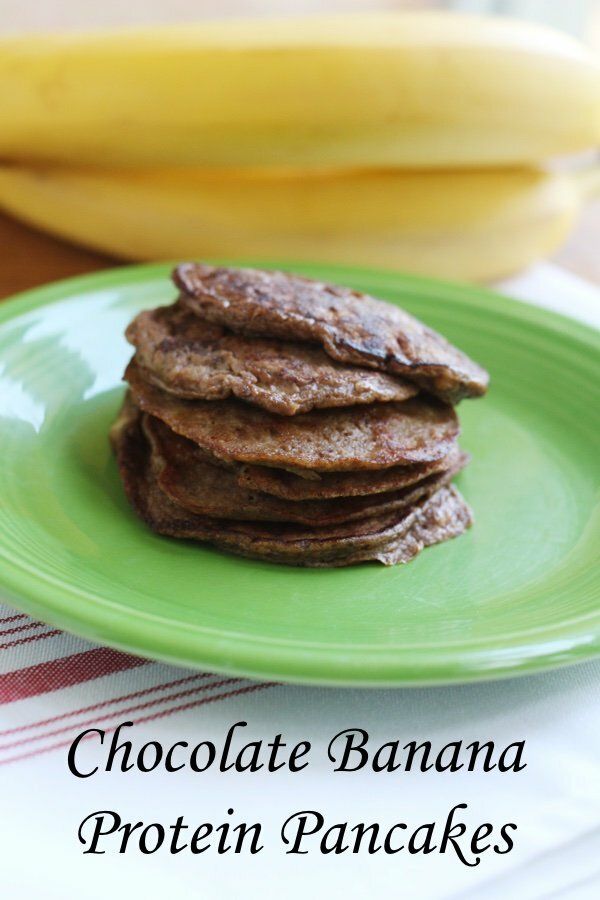 Chocolate Banana Protein Pancakes

Makes 12 small pancakes

Ingredients
2 ripe bananas
2 eggs
¼ teaspoon baking powder
¼ teaspoon vanilla
1 tablespoon cocoa powder
1 tablespoon protein powder (optional)
a little butter or nonstick spray for the pan

Instructions
Break up the bananas and mash them in a medium bowl with a potato masher. Add eggs, baking powder, vanilla, cocoa powder, and optional protein powder and mix until combined.
Heat a skillet over medium heat and melt butter or add spray. Drop about 2 tablespoons of batter onto the pan and cook for about 1 minute until browned and then gently flip and cook for 30 seconds.
Serve pancakes hot!
Nutrition Facts
For three small pancakes without protein powder = 88 calories, 2.6 g fat, 0.8 g saturated fat, 14.6 g carbohydrates, 7.4 g sugar, 3.7 g protein, 1.9 g fiber, 32 mg sodium, 1 Freestyle SmartPt
For three small pancakes with protein powder = 110 calories, 3.0 g fat, 1.1 g saturated fat, 15.5 g carbohydrates, 7.7 g sugar, 9.2 g protein, 1.9 g fiber, 46 mg sodium, 1 Freestyle SmartPt
Points values are calculated by Snack Girl and are provided for information only. See all Snack Girl Recipes
Other posts you might like:
---

Snack Girl keeps working on the perfect pancake. It is the "cake" part that gets me striving for the elusive goal of tasty and nutritious....
---

In case you hadn't noticed Snack Girl takes requests. Freebird!!! (cue lighter)...
---
---
Get Free Email Updates! Yes please!
---