Chocolate Chip Zucchini Bread Recipe
You got zucchinis? I have got a chocolate chip zucchini bread recipe for you.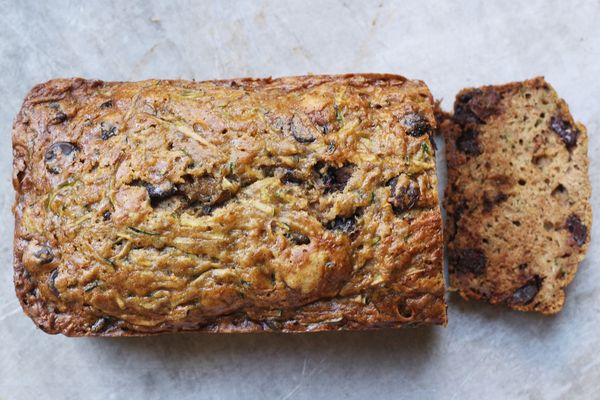 This uses up 3 medium zucchinis! I know people have too many zucchinis in August and this bread will freeze well.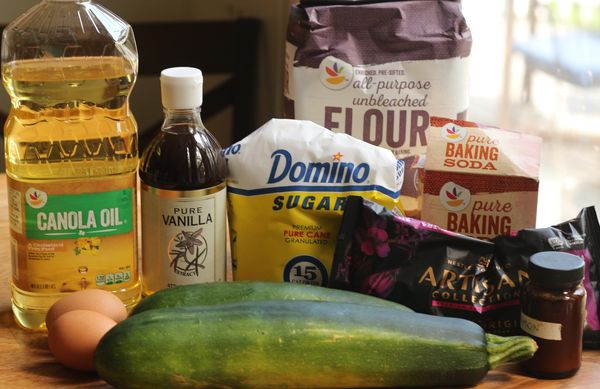 Adding zucchini to baked goods makes them moist without using butter or oil. Zucchini has magical properties! But, you still have to use some oil and sugar to make it taste good and not end up rubbery.
I added my favorite chocolate chips as well.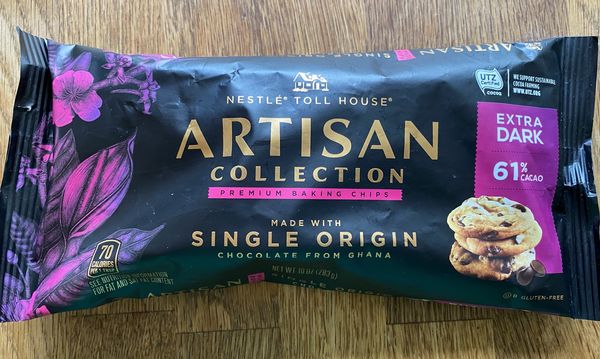 I promise that I am not sponsored by the Nestle Toll House Artisan chocolate chip collection (but maybe I should reach out to Nestle). I LOVE these. The flavor and texture is different and unique and I like them more than Ghiradelli.
Obviously, if I am using chocolate chips - this zucchini bread is more of a dessert item. If you are looking for some lighter baked goods check out my zucchini breakfast muffins and healthy banana blueberry oatmeal muffins.
To grate the zucchini in no time, I break out my Cuisinart with the grater wheel.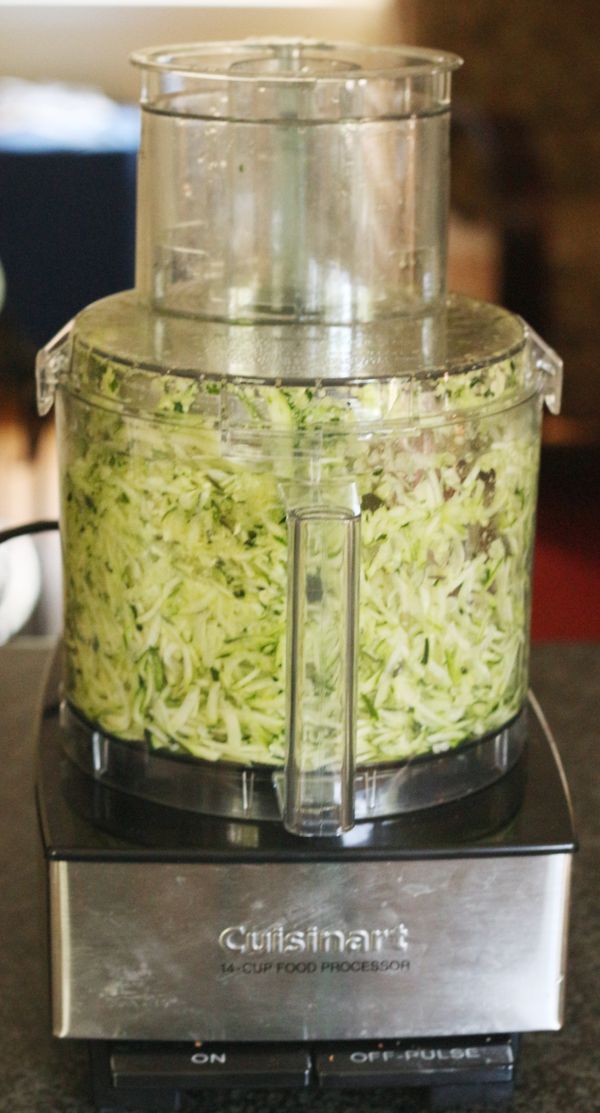 If I haven't sold you on a Cuisinart by now - I probably can't. This is always being used when I am cooking because it saves me time and I can put it in the dishwasher. Chop, grate, puree…. All people who cook at home should have one!
This recipe calls for 2 loaf pans -8-1/2 x 4-1/2 x 2-1/2 size. If you don't have these, use whatever pans you have. The variation in size and materials is CRAZY. Check out this guide guide to loaf pans to help you navigate the madness.
Fill up the pan you have about 2/3 full and watch the time on baking.
Have you made chocolate chip zucchini bread? What do you put into your zucchini bread?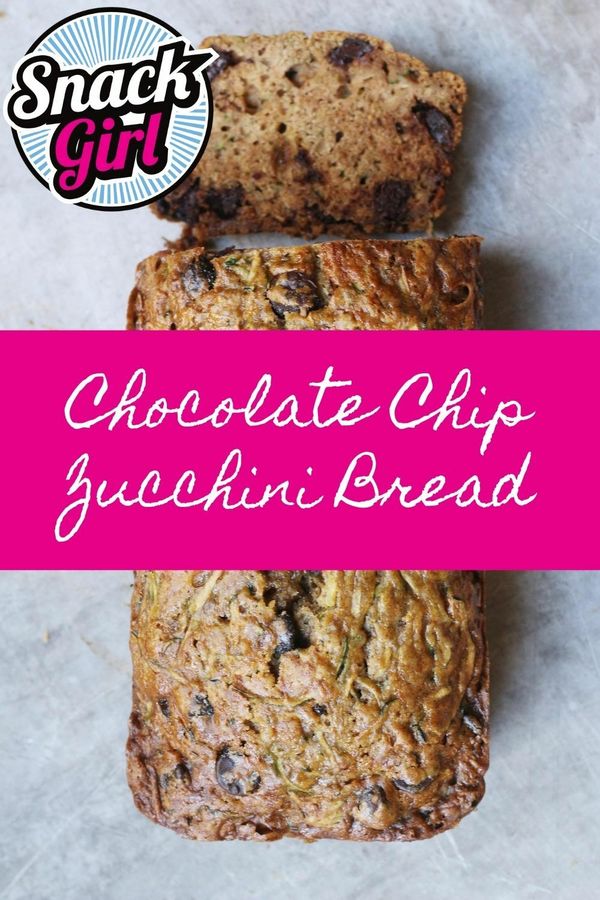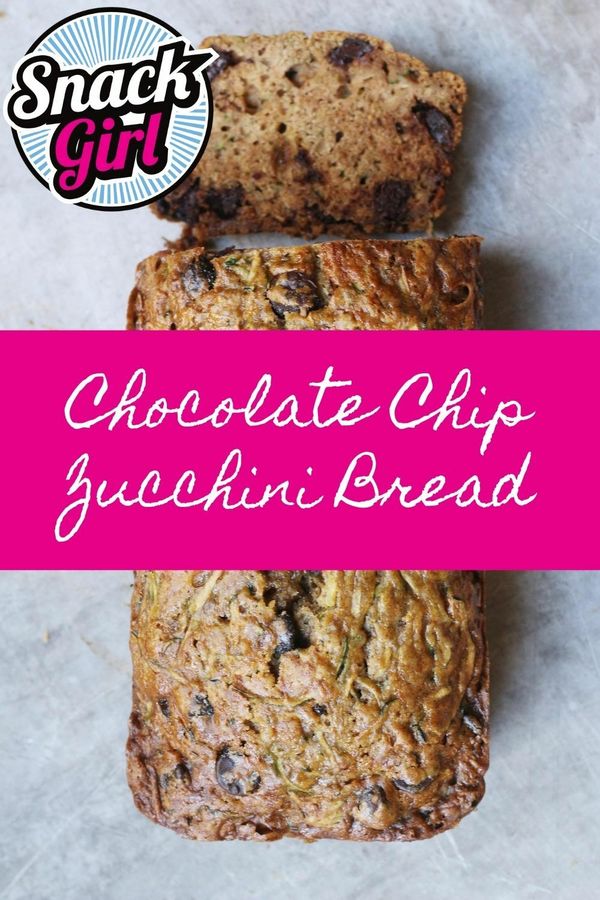 Chocolate Chip Zucchini Bread Recipe
Makes 2 loaves (8 1/2 x 4 1/2 size pans)
Prep time: 20 min
Cook time: 40 minutes

Ingredients
3/4 cup granulated sugar
2 large eggs
2 teaspoons vanilla extract
1/2 cup vegetable oil
3 cups all-purpose flour (or 2 cups all-purpose and 1 cup whole wheat flour)
2 teaspoons baking soda
1 teaspoon ground cinnamon
1/4 teaspoon salt
3 cups grated fresh zucchini (about 3 zucchinis)
3/4 cup semi-sweet chocolate chips

Instructions
Heat the oven to 350 F. Spray 2 -8 1/2x 4 1/2 loaf pans with non-stick spray. Mix sugar, eggs, vanilla extract, and oil in a large bowl until blended. Add flour, baking soda, cinnamon, and salt and mix until a firm ball of dough forms. This dough will be quite dry. Mix in the zucchini and chocolate chips. Fill the loaf pans 2/3 full and bake for 30-40 minutes until a toothpick can be inserted in the center comes out clean.
This bread can be frozen.
Nutrition Facts
This recipe makes 2 loaves of bread (24 slices) 1 slice = 170 calories, 7.1 g fat, 2.3 g saturated fat, 23.8 g carbohydrates, 10.6 g sugar, 2.8 g protein, 0.6 g fiber, 135 mg sodium, 7 Green, 7 Blue, 7 Purple WW SmartPts
Points values are calculated by Snack Girl and are provided for information only. See all Snack Girl Recipes
Other posts you might like:
---

These zucchini breakfast muffins will become a staple in your house in no time....
---

Try this healthy banana blueberry oatmeal muffins recipe if you are having the breakfast blues.....
---
---
Get Free Email Updates! Yes please!
---