Chocolate Drizzle Popcorn For an Easy Gift
I am sure you have plenty of time on your hands right now. I can tell because so many of you are taking the time to read Snack Girl.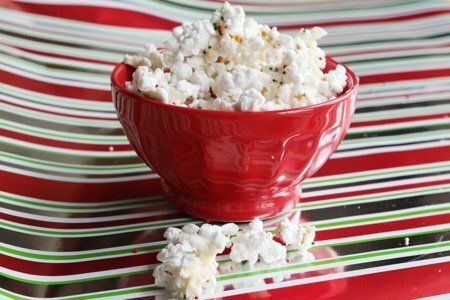 Ahem.
December is my worst month and no one reads what I have to say. I could just let my dog type – sjjekdiguhe- THANK YOU, MILO! – and be done.
I am a persistent person so I don't hide in a hole. I think (deeply) about the type of assistance I can provide.
Here is my answer to: "Give a holiday gift to FILL IN THE BLANK (mailman, teacher, neighbor, personal trainer…)"
Chocolate drizzle popcorn!!! Take 2 minutes to pop the corn - another minute to melt the chocolate - mix them together – toss them in a container and everyone will think you are the BEST.
Four minutes later you are out the door.
You can use a bag of popcorn that you pop in a microwave. Avoid the "butter" flavored ones. Or you can pop it yourself on the stove or in a microwave in a paper bag. I used white chocolate in my popcorn – but that isn't really chocolate. I do think it looks pretty.
This is very inexpensive and will be appreciated with all the heavier treats being handed around.
Give it a try (and let me know if you like it).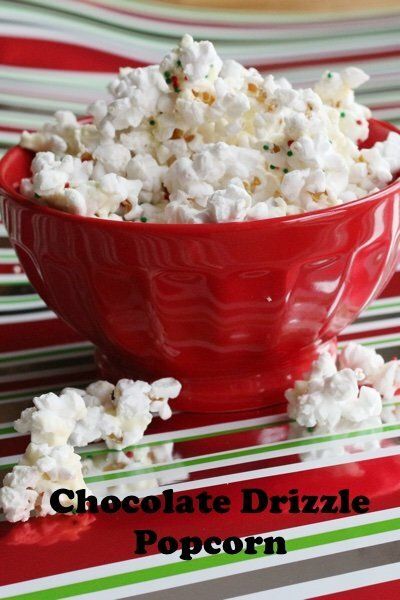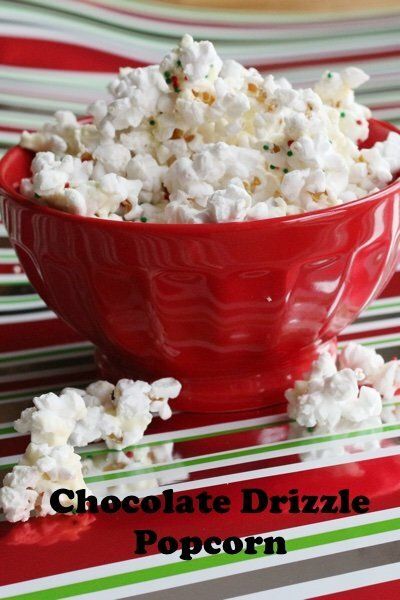 Chocolate Drizzle Popcorn Recipe
Makes 4 cups
Ingredients
4 cups popcorn (popped), about ¼ cup unpopped
½ cup chocolate chips, white, milk or dark
salt to taste
holiday sprinkles (optional)
Instructions
Place popcorn in a bowl and dust with salt. Heat chocolate chips in a small bowl in the microwave for 20 second intervals – mix after each 20 seconds – until melted. This will take about 1 minute.
Spoon chocolate over popcorn and mix with your hands. Toss in holiday sprinkles and mix again. Store in an airtight container.
Nutrition Facts
One cup is 146 calories, 5.7 g fat, 4.2 g saturated fat, 18.8 g carbohydrates, 12.6 g sugar, 2.3 g protein, 1.2 g fiber, 20 mg sodium, 3 Points+
Points values are calculated by Snack Girl and are provided for information only. See all Snack Girl Recipes
Other posts you might like:
---

Do you have a party where everyone brings their favorite cookies and recipes?....
---

Every once in a while, I stumble upon a really good idea....
---
---
Get Free Email Updates! Yes please!
---