There Is More Than This In The Frozen Aisle
Snack Girl has been so bored lately she decided to make sculptures out of fish sticks.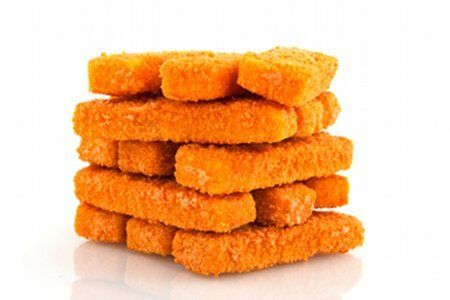 "Fish stick sculpting" is a family art form that has been taught for generations.
Once you are done shopping for the perfect fish stick shape in the frozen aisle, check out some other foods that are healthy and taste pretty good.
Here are some of my favorites: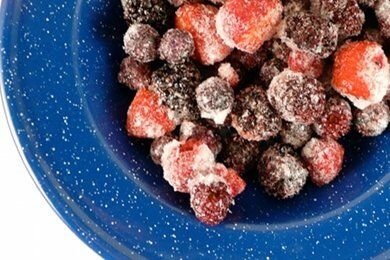 This is a strange photo of one of my favorite frozen foods, berries. I find that fresh berries are a bit expensive so I buy the frozen ones. I love adding these to smoothies. Freezing does not change the nutritional benefits of the berries.
Lately, I have been lucky to find mango chunks in the frozen section and my kids love these in their lunchbox.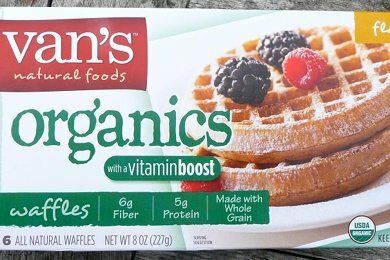 There are some great frozen waffles out there if you take a look. These waffles boast 6 grams of fiber per serving and only 4 grams of sugar. They pass the "healthy" test for a breakfast and retail for $2.69. There are six waffles in a box.
If you live near a Whole Foods, their 365 Everyday value brand is also a good choice. Their waffles are tasty and have 6 grams of fiber and 3 grams of sugar. They retail for $2.99 for 6 in a box .
The Points+ vlaue for 2 waffles (both brands) is 4.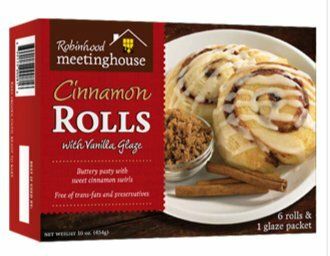 Finally, I shouldn't even mention this product, but I am going to anyway. You know those Pillsbury cinnamon rolls? Well, stop eating them and start eating cinnamon rolls with real ingredients. The great thing about using the freezer for baked goods is that you don't need to add any preservatives.
Robinhood Meetinghouse Cinnamon Rolls are made entirely with real ingredients and they taste like it. They also have 260 calories each so be sure to share with friends.
My family enjoyed these on a snow day, and they were divine. Find them in stores here: Find A Store.
This product was received for review consideration. No other compensation was provided.
---
Other posts you might like:
---

Breakfastpalooza continues here on Snack Girl with a question about frozen waffles....
---

The frozen section of the supermarket is not known for its healthy choice. (Ben and Jerry's anyone?)...
---