Gluten-Free Chocolate Chip Cookies Using Almond Flour
These were much better than I thought they were going to be.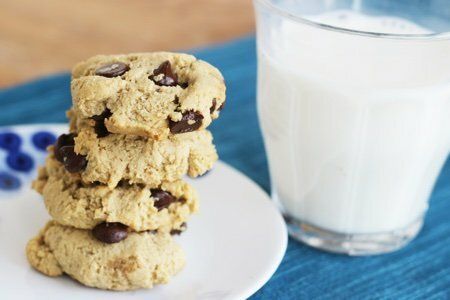 I tend to get a bit negative when I cut down on ingredients like butter and regular white flour when making baked goods. I fear that they will be heavy and tasteless.
The almond flour, which you can find in the "Natural Foods" sections of many grocery stores is expensive. That makes sense since almonds take many more resources to grow versus wheat. But, what you get is a flour that has more protein and nutrients overall.
This makes these cookies lower in saturated fat (I did use a little butter to get that buttery flavor) than regular chocolate chip cookies but they still taste pretty good.
I keep my almond flour in the refrigerator and I really like it. We have friends and family who are following a gluten-free diet for a variety of reasons so it is wonderful to have this recipe in my back pocket when I want to serve a cookie.
Have you tried using almond flour? What do you think?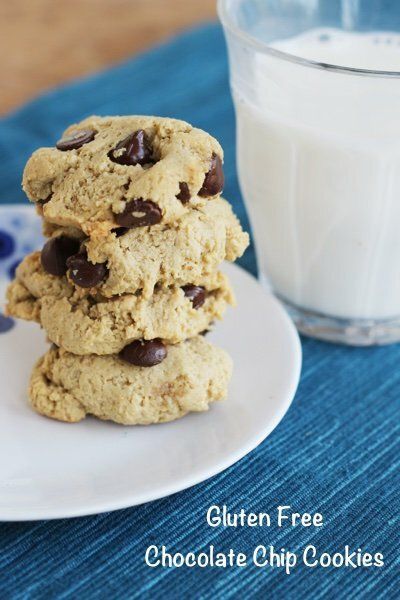 This post has been updated to include the correct calorie amounts per cookie.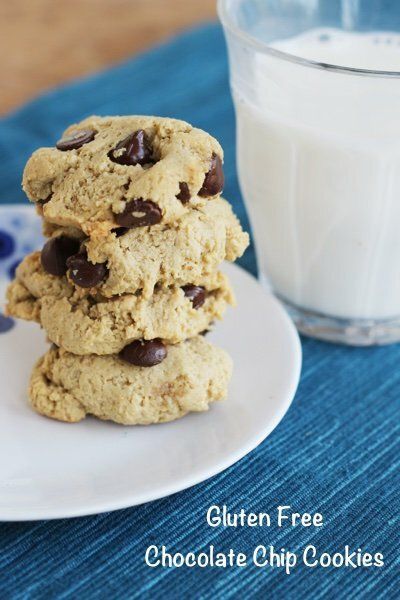 Gluten-Free Chocolate Chip Cookies
Makes 20 cookies
Ingredients
¼ cup brown sugar
1/2 teaspoon baking soda
¼ teaspoon salt
2 tablespoons butter, room temperature
2 teaspoons vanilla
1 large egg
2 cups almond flour
½ cup semi-sweet chocolate chips
Instructions
Heat the oven to 350 F. Line a cookie sheet with parchment paper. Mix sugar, baking soda, salt, and butter until smooth. Add the vanilla, egg, and almond flour and mix until combined. Stir in the chocolate chips.
Using a tablespoon drop cookies onto baking sheets. Bake the cookies for 9-13 minutes until lightly browned.
Nutrition Facts
One cookie is 92 calories, 7.0 g fat, 1.7 g saturated fat, 5.7 g carbohydrates, 3.4 g sugar, 3.0 g protein, 1.6 g fiber, 79 mg sodium, 3 SmartPts
Points values are calculated by Snack Girl and are provided for information only. See all Snack Girl Recipes
Other posts you might like:
---

I have to bring cookies to my club once a year and I feel the pressure....
---

I am not on a gluten-fee vegan kick right now, but there are some great recipes coming from that crowd....
---
---
Get Free Email Updates! Yes please!
---