Gluten Free Peanut Butter Cookies: Healthy and Easy
These gluten free peanut butter cookies can be made with ingredients in your pantry. Nothing fancy here!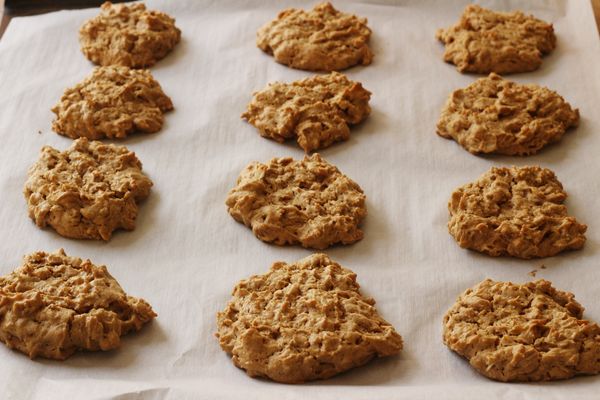 I have literally a ton of peanut butter. Peanut butter is one of those foods that my family cannot go without and it is incredibly nutritious.
Is peanut butter a great choice? Yes!!
Over the years, numerous studies have shown that people who regularly include nuts or peanut butter in their diets are less likely to develop heart disease or type 2 diabetes than those who rarely eat nuts.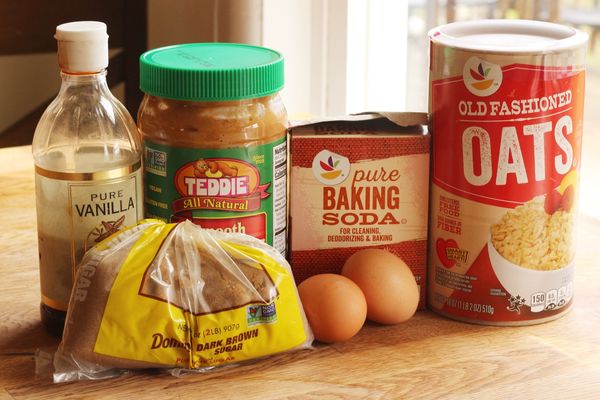 Now that I have convinced you to love peanut butter - what about these cookies? I did add sugar but these are cookies.
I have also made peanut butter chocolate chip oatmeal bars for those who want to add some chocolate to their peanut butter (me!).
You can add chocolate chips to these cookies as well.
To ensure these are gluten free - you must buy gluten free oats. Also you want to buy a peanut butter that is natural (only ground peanuts without added sugar or oil). Check out What is the healthiest peanut butter? if you need some input.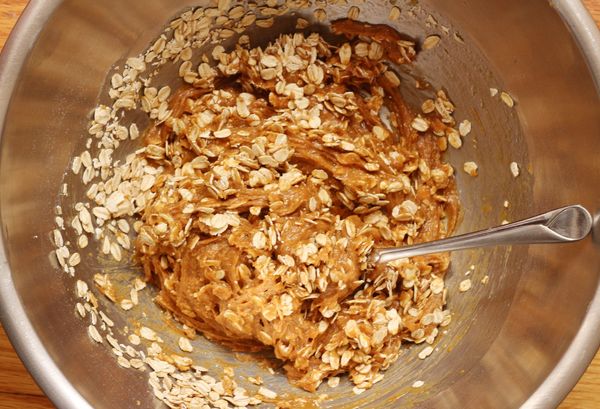 This recipe is SO easy. One bowl, no mixer, and you are DONE. Anyone - even those who feel they can't bake - will be able to make these.
They are not a decadent cookie - but one you could pack for a quick snack instead of a packaged bar. These will also freeze well.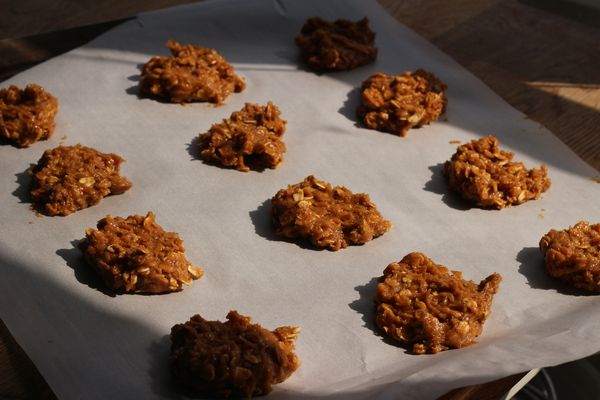 Want to make them more interesting? Add coconut, chopped peanuts, raisins, cinnamon, a dash of flaked salt for the top…..
I like them plain because I want to not eat too many of them in one sitting. Sometimes boring is a good thing.
Do you have a favorite gluten free peanut butter cookie recipe?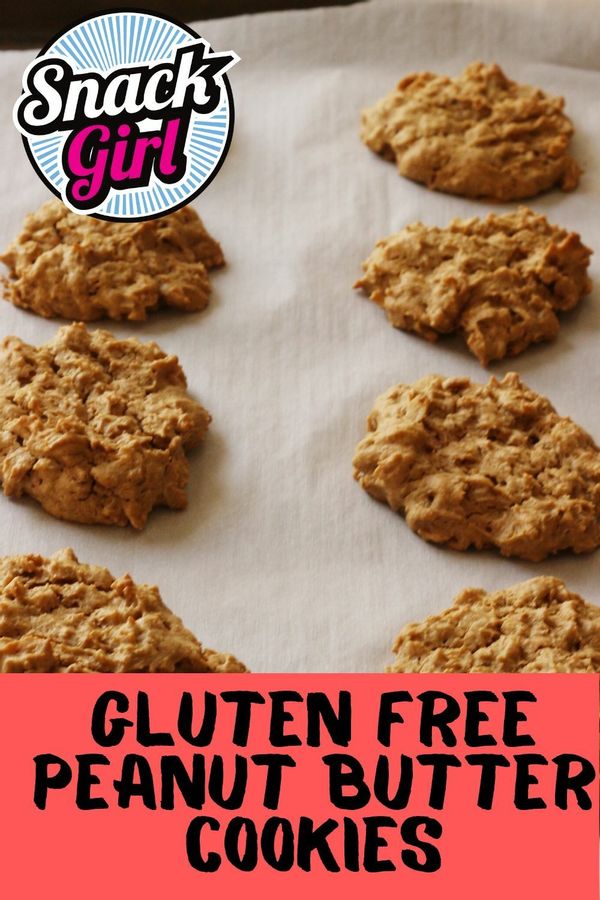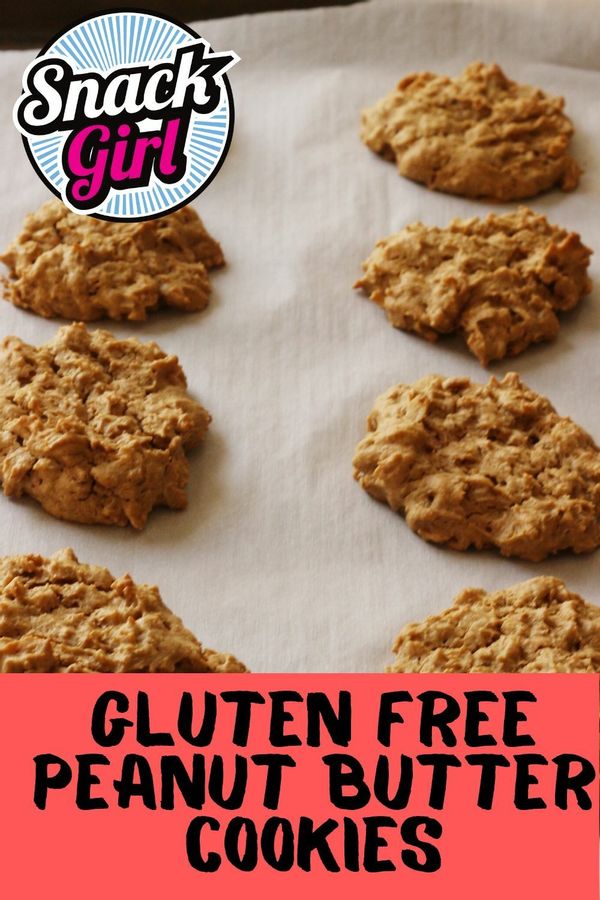 Gluten Free Peanut Butter Cookies Recipe
Makes 12 cookies
Prep time: 10 min
Cook time: 10 min

Ingredients
2 eggs
1/2 cup brown sugar
1/4 teaspoon salt
1 teaspoon baking soda
1 teaspoon vanilla extract
1 cup peanut butter, natural (no sugar added)
1 cup gluten-free old fashioned oats

Instructions
Heat oven to 350F. Line a cookie sheet with parchment paper. In a large bowl mix eggs, brown sugar, salt, baking soda and vanilla extract. Mix in the peanut butter until combined and mix in the oats. Place about 3 tablespoons of "dough" onto the cookie sheet to make one cookie. Flatten out the cookie with a fork (it will not spread). Bake for 10 minutes or until lightly brown.
Nutrition Facts
For one cookie = 173 calories, 11.8 g fat, 2.6 g saturated fat, 12.5 g carbohydrates, 8.1 g sugar, 6.7 g protein, 1.6 g fiber, 161 mg sodium, 6 Purple, 6 Blue, 6 Green SmartPt
Points values are calculated by Snack Girl and are provided for information only. See all Snack Girl Recipes
Other posts you might like:
---

Oh, peanut butter, why do I love thee? Let me count the ways....
---

What is the Healthiest Peanut Butter? It should be easy to find the healthiest peanut butter but it isn't....
---
---
Get Free Email Updates! Yes please!
---