Grilled Peaches Recipe (Naked)
This grilled peaches recipe is all you need. The "naked" part is that you can serve them without any toppings (don't grill naked)!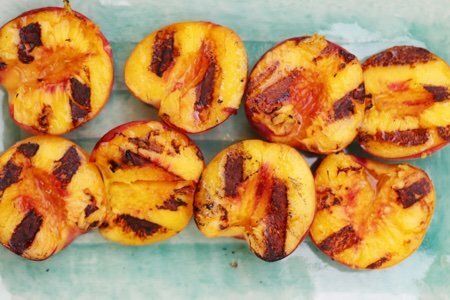 I fell in love with peaches when I lived in Athens, Georgia. Georgia is a peachy place.
There wasn't a roadside stand I wouldn't stop at if there were buckets of peaches. I don't know how many I ate over my five years in Georgia, but I am sure they lost money when I left.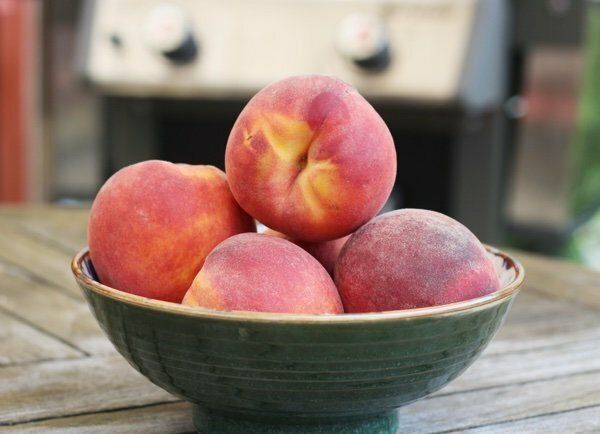 Chez Panisse, a very expensive restaurant in Berkeley, California, famously served a naked peach as dessert. There are peaches that don't need any adulteration to be the absolute perfect, sweet food.
Grilling peaches can make them even more perfect (if that is possible). I have been grilling healthy food all summer. Check out my how to cook vegetables on the grill post and my and how to grill watermelon post to help you move past hamburgers and hot dogs.
Now is your moment to buy peaches. Go get them and if you can hold off from eating them immediately, you should grill them.
I make sure my grill is clean from whatever else I have been grilling. I heat the grill for about 10 minutes on high and then I scrub it with a ball of aluminum foil using tongs. I toss the peaches on and my family waits impatiently – "Peaches done yet?".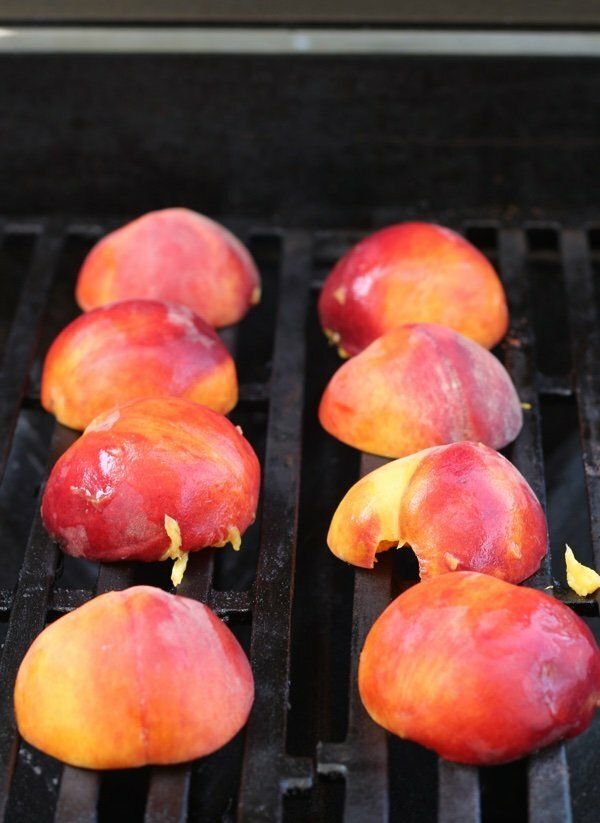 The cooked peach explodes with flavor and the texture is like pudding. I serve them with whipped cream or nothing at all.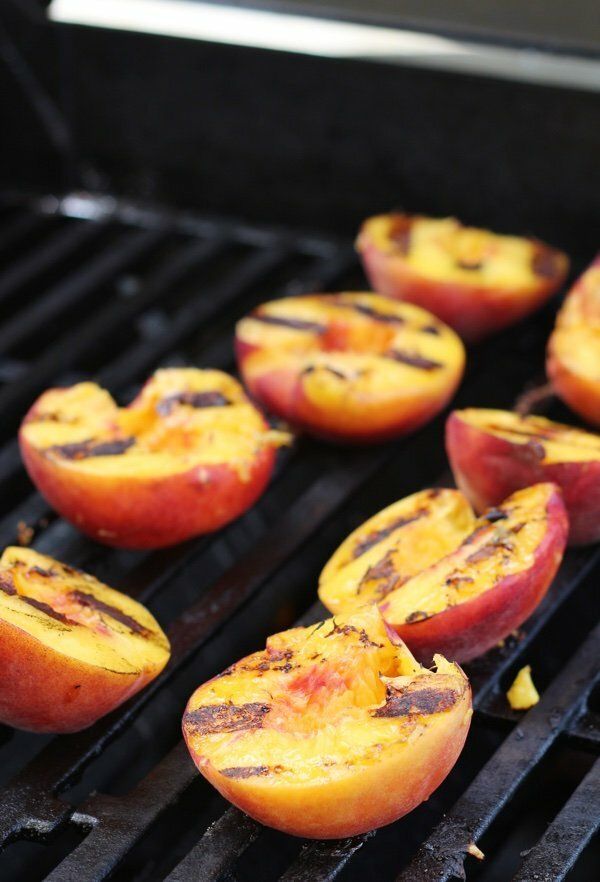 Sometimes, I used these as a side for whatever else I am grilling and they work with savory food. Also, I refrigerate them and eat them with yogurt for breakfast (if they make it that long).
I have found flats of peaches at Trader Joe's and Costco and I don't hesitate to buy them. If you can't eat them fast enough, put them in the fridge so that they ripen more slowly.
Have you tried grilled peaches?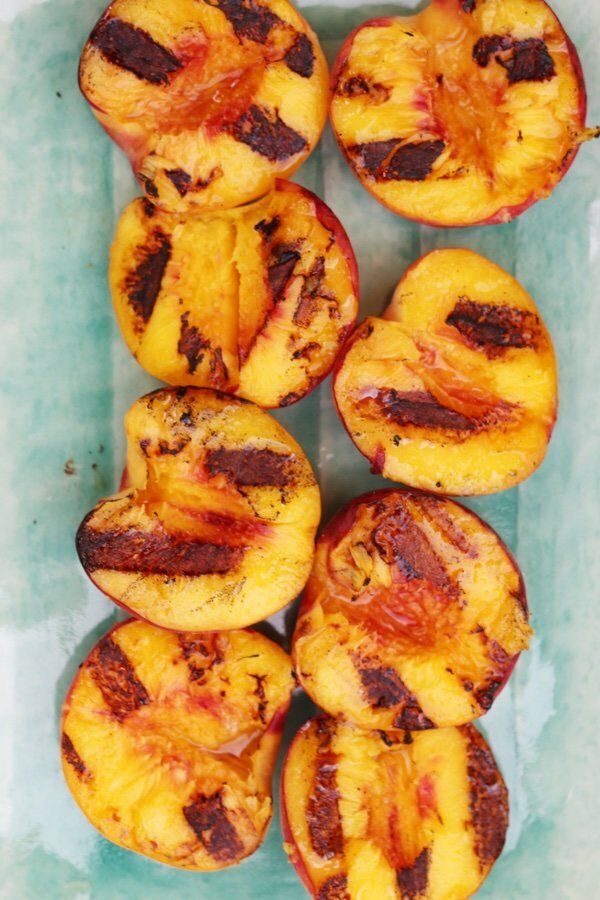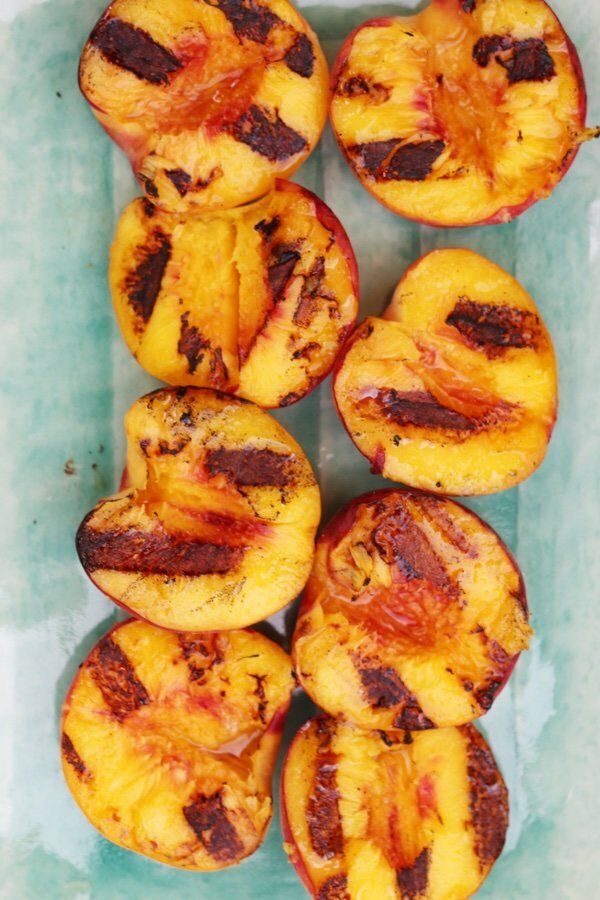 Grilled Peaches Recipe
Serves 4
Ingredients
4 peaches, almost ripe
Instructions
Heat a grill on high for 10 minutes and clean with a ball of aluminum foil to take off any residue. Cut peaches in half and remove pits. Place peach flat side down and grill on medium high for 3 minutes. Flip over and grill for another 2-3 minutes until peach is hot. Enjoy immediately!
Nutrition Facts
One peach is 61 calories, 0.3 g fat, 0.0 g saturated fat, 15.0 g carbohydrates, 13.1 g sugar, 1.4 g protein, 2.4 g fiber, 0 mg sodium, 0 Freestyle SmartPts
Points values are calculated by Snack Girl and are provided for information only. See all Snack Girl Recipes
Other posts you might like:
---

It is good to know how to cook vegetables on the grill because it makes side dishes so much easier......
---

Do you know how to grill watermelon? Perhaps you are wondering why you would do such a thing.....
---
---
Get Free Email Updates! Yes please!
---