Cut Your Soda Consumption By Half In One Easy Step
After posting Shawn's Story, I have been hearing from people who want to quit soda - both diet and regular. Not everyone can be strong like Shawn and kick it by going cold turkey.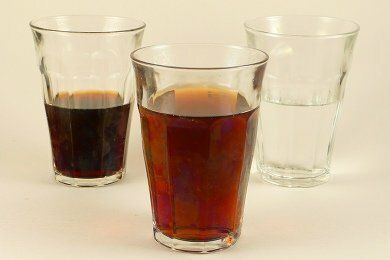 Actually, cold turkey (a complete stoppage of the bad habit) is REALLY hard. Think of all the times a day, you get confronted with a soda advertisement or a cooler with the stuff looking at you (DRINK ME!).
What do you do? My suggestion is to try watering it down with club soda (AKA seltzer and sparkling mineral water).
Just try this once and you will be amazed at how much it tastes like the full strength Soda.
1. Pour soda (diet or regular) half-way up glass.
2. Pour sparkling water the rest of the way.
3. Taste!

There is SO much sugar in regular soda that it STILL tastes like the original. And the sucralose soda manufacturers use in diet soda is 200 times more sweet than sugar!
You will cut your calories in half and you will get a treat! What do you have to lose? Buy some sparkling water and bring a cup with you on the road. Add your ice and drink up!
Then, slowly, start adding more sparkling water and less soda. Keep going until all you drink is bubbly water and viola! no more soda habit!!
You can try this with that evil Monster Assault and Mountain Dew drink too.
Anyone try mixing in sparkling water to kick the soda habit? Please give this a try and let me know how it goes.
Want to read about snacks?
Kale Chips
How To Pick Healthy Bread - A Toast to Toast
Have a Healthy Brownie! (a Mere 77 Calories)
How Shawn Stopped Drinking 10 Cans of Dr. Pepper per Day