Healthy English Muffin Pizza
This healthy English muffin pizza is a classic. I bring it up because it is one we tend to forget in the land of Hot Pockets.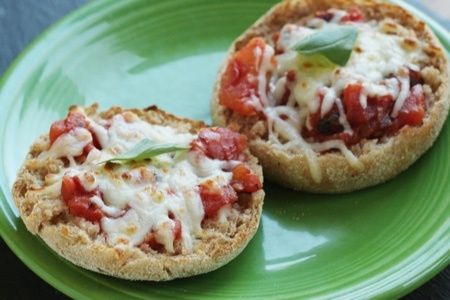 As you know, you can always get a pizza from Dominos I took a look at Dominos see: healthiest pizza at Dominos. But, these English muffin pizzas will save you both money and calories. I think these taste better than most almost all of the pizza joints in my town (and I live in a college town).
If you have never made an English muffin pizza, then it is time to try one.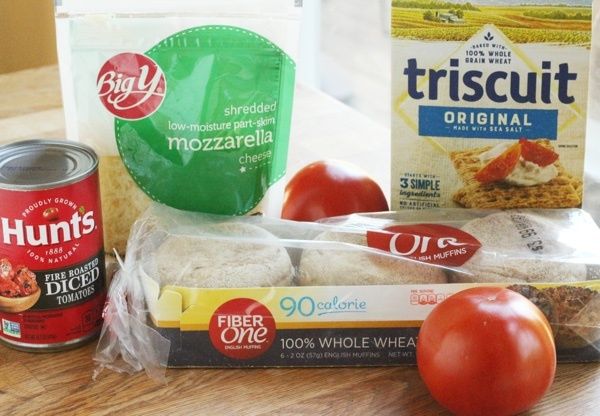 I bought 100% whole wheat Fiber One English muffins to make this snack because they are tasty and fairly low in calories for an English muffin (90 calories each).
All you do is toast the English muffin, spread on some chopped tomatoes, toss on some cheese and broil. DONE!
You can also use a fresh tomato if you are lucky enough to have one ready to go. I put a dash of salt on my tomato to brighten it up. I add fresh basil to the top as well if I am feeling gourmet.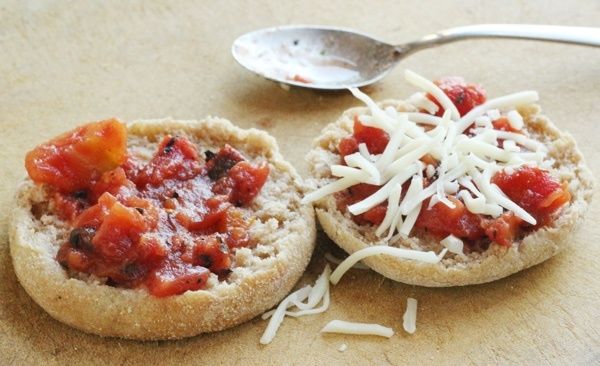 Don't want the carbs? No problem just try my Portabello mushroom pizza. This is both delicious and as easy as the English muffin version. Mushroom caps do cost a bit more than English muffins.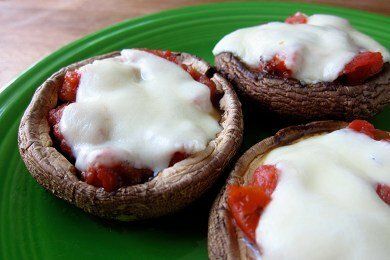 Finally, I like to do this with Triscuits. Triscuits are whole grain, crunchy, and stand up nicely to tomatoes and cheese.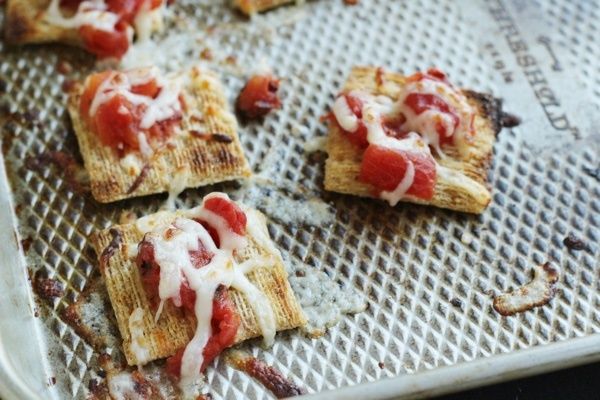 You can add whatever you have on hand to your "pizza". I will toss sliced peppers, onions, mushrooms, salami onto this to mix it up.
If you make this often, you will find that your desire to call for pizza delivery diminishes. This is faster than the pizza guy and you control the salt, fat, and portions.
How do you make a healthy English muffin pizza? What do you put on it?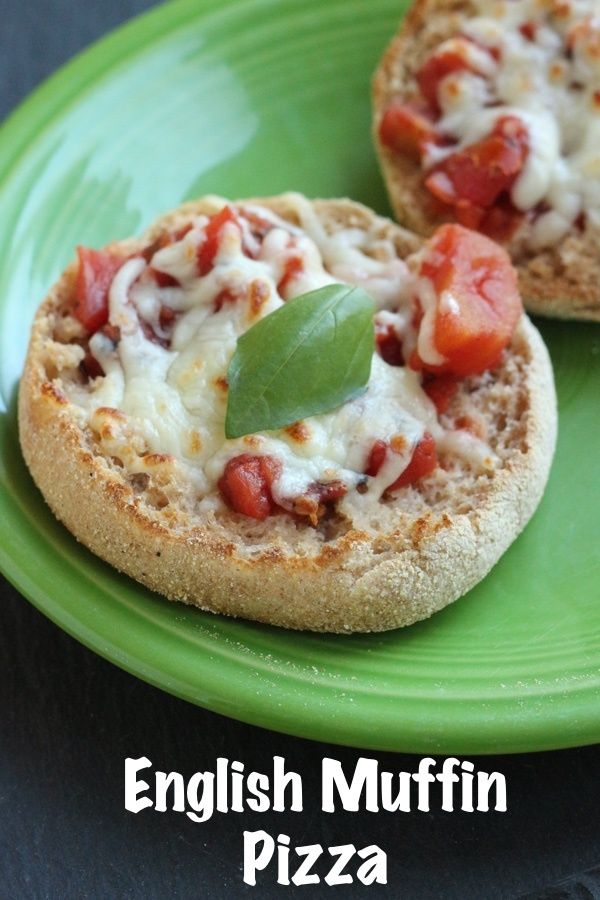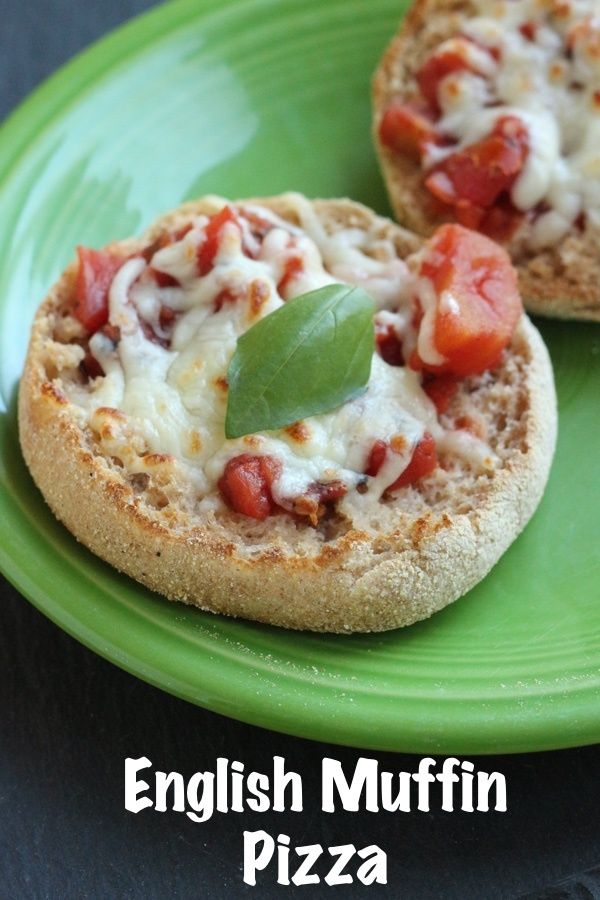 Healthy English Muffin Pizza Recipe
Makes 1 English muffin (2 halves) or 5 Triscuits
Ingredients
1 100% whole wheat English muffin or 5 Triscuits
1-15.5 ounce can fired roasted chopped tomatoes or slices of fresh tomatoes
1 ounce part skim grated mozzarella cheese

Instructions
Toast English muffin and place on a tray. Add 2 tablespoons or so of chopped tomatoes or a slice of fresh tomato. Add cheese to both halves and broil in toaster oven or regular oven.
For Triscuits add tomatoes and cheese and toast in broiler.
Nutrition Facts
For 1/2 English muffin = 86 calories, 2.8 g fat, 1.4 g saturated fat, 11.4 g carbohydrates, 1.7 g sugar, 5.9 g protein, 3 g fiber, 203 mg sodium, 3 Freestyle Pts
For five Triscuits = 156 calories, 6.3 g fat, 1.9 g saturated fat, 20.4 g carbohydrates, 0.2 g sugar, 6.4 g protein, 3 g fiber, 268 mg sodium, 5 Freestyle Pts
Points values are calculated by Snack Girl and are provided for information only. See all Snack Girl Recipes
Other posts you might like:
---

You know what? It isn't that hard to make healthy pizza. Pizza would always be pretty healthy if we chose not to put 1/2 pound of cheese on every slice....
---

Finding the healthiest pizza at Dominos takes some work. You would think that with all the nutrition information online that it would be easy....
---
---
Get Free Email Updates! Yes please!
---