Healthy Homemade Coffee Creamer
This healthy homemade coffee creamer recipe is for those of you trying to cut back on the heavy stuff in your coffee.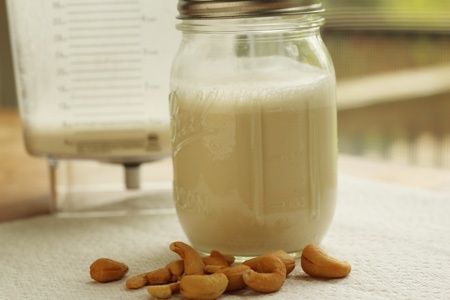 Personally, I like black coffee so this recipe isn't for me but I have been looking out for those of you who love to doctor your coffee. I researched for this post: What is the healthiest coffee creamer?.
I find that this recipe is ridiculously easy and I think that you will save money if you make your own coffee creamer.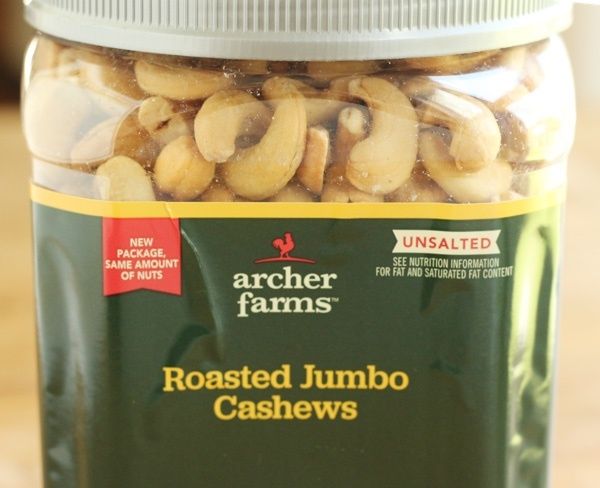 The key to many of the healthier coffee creamer was to use a form of nut milk. Cashews are an obvious choice for making a creamy cow's milk like substance because they are pretty tasteless and will blend easily after they are soaked.
I used their soft, tasteless properties in my cashew freezer pie.
You should start with either raw cashews (if you can find them) or roasted cashews with no salt added. I found this huge jar at Target and you can see in the upper right corner - no salt added. Most of the time, you need to look at the ingredients list on cashews because "roasted" implies "salted". It is a pain!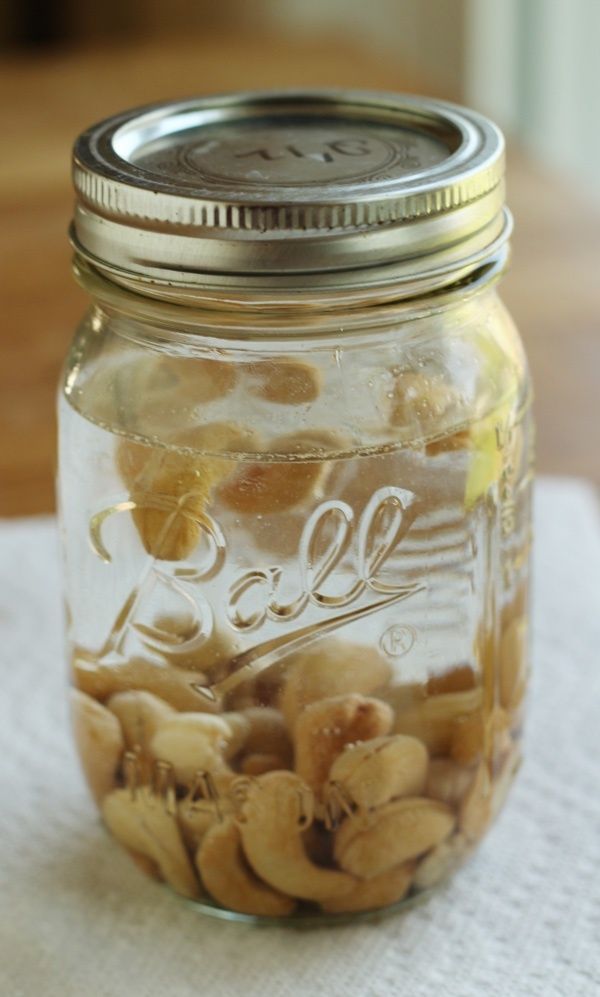 I soaked my cashews in my refrigerator overnight but you can soak them for 2 hours. You pour out the water, get new fresh water, and blend them at a high setting.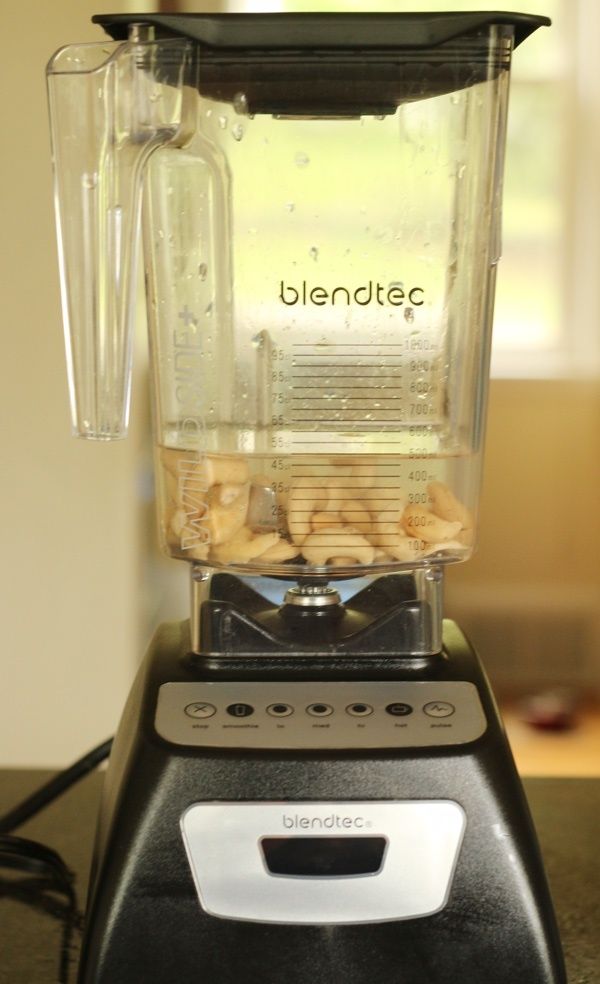 Doesn't it look like milk? I will say that it does not taste like cow's milk but it is quite good. It is slightly nutty and I find it is creamy as well.
You can add a form of sugar and vanilla if you want to make it more like the commercial coffee creamers. The best part is that you can control what is in your creamer and it doesn't go bad!! Cashew milk keeps for 10 days.
Have you tried healthy homemade coffee creamer? What did you put in it?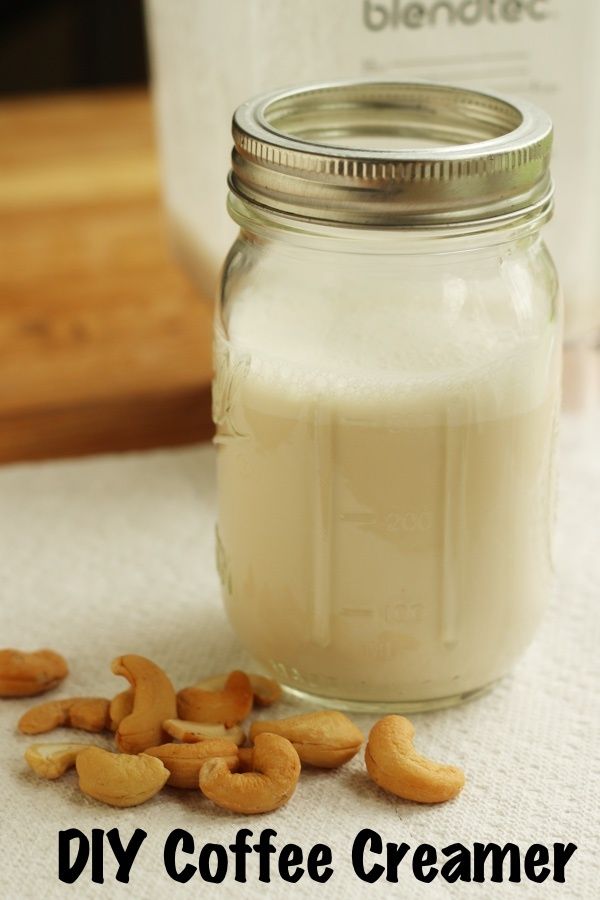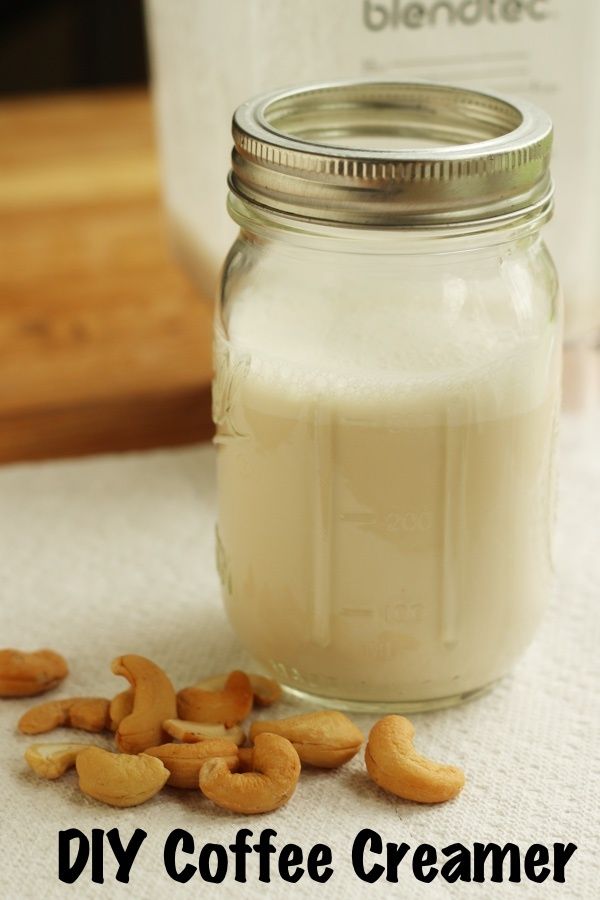 Healthy Homemade Coffee Creamer Recipe
Makes 1 1/2 cups
Ingredients
1/2 cup raw or roasted cashews, no salt added
1 cup water

Instructions
For Flavor and Sweetened Coffee Creamer
1 tablespoon maple syrup or honey or agave syrup
1/2 teaspoon vanilla extract

Cover cashews with water and soak for 2 hours or overnight. Discard the soaking liquid. Put softened cashews in blender with 1 cup of water (filtered if you have it) and blend until smooth about 2 minutes.
Add maple syrup and/or vanilla if desired. Store in an airtight container in the refrigerator. This will keep up to 10 days.
Nutrition Facts
For two tablespoons plain = 33 calories, 2.7 g fat, 1.9 g carbohydrates, 0 g sugar, 1 g protein, 0 g fiber, 0 mg sodium, 1 Freestyle SmartPts
For two tablespoons with sugar and vanilla = 38 calories, 2.7 g fat, 3 g carbohydrates, 1 g sugar, 0 g protein, 0 g fiber, 0 mg sodium, 1 Freesyle SmartPts
Points values are calculated by Snack Girl and are provided for information only. See all Snack Girl Recipes
Other posts you might like:
---

What is the healthiest coffee creamer? A reader sent me this question and I had no idea how to answer it......
---

Have you ever made a pie with Jello, Cool-Whip, and a Oreo pie crust?....
---
---
Get Free Email Updates! Yes please!
---