Five Restaurant Tips For People Who Love Food
Snack Girl has a problem with "Restaurant Survival Guides". Ummm, when did a trip to a restaurant become a trial?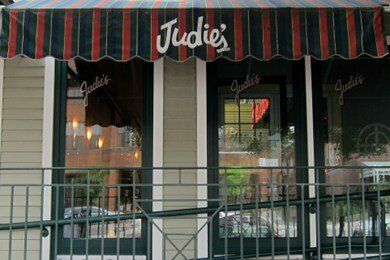 Is the next season of "Survivor" going to be filmed in an Applebee's? Recently, I saw a blog post entitled "Happy Hour Survival Guide" and I thought - when did happy hour become an hour to be endured and not enjoyed? sheeesh
We are not at war with restaurants. They can be wonderful venues where chefs create delicious food for our consumption - and we don't have to clean up after the meal!
There is one LARGE problem that has changed our relationship to restaurants. There has been a steady creep UP in portion sizes since the 1970's.
A study in 2006 revealed a typical restaurant meal has at least 60% more calories than the average meal at home (see Survey: Restaurants dishing out extra-large portions).
I don't actually need a study to tell me that the amount of food that gets served to me in many restaurants has changed. I just look down at the plates that arrive and say old fogey things like "When I was a kid, I woulda got served half this much!".
Which brings me back to the subject of kids menus (see Kid's Menus: Is This The Best We Can Do?). I criticized a local restaurant, Judie's, for their choices on their kids menus.
It turns out that the manager of Judie's, Brooke, lives around the corner from me. Instead of posting my frustration for the entire world to read, I coulda just knocked on her door! ooops.
She graciously met with me last week to discuss the kids menu and I learned a bunch about being a happy restaurant customer. Brooke said she likes talking with customers about how to make Judie's better.
Judie's openness is probably why it has been around for such a long time (and it always seemed packed).
After our meeting, I decided to put together a few of my own tips so that you can enjoy restaurants without fear:
Avoid chain restaurants. Check out my previous post on this issue: Can You Get A Healthy Meal Here?
Order the food that you actually want. For example, if fries come as a side ask if you can substitute a salad (if you don't want fries).
Ask if 1/2 portions are available for the dish you want to order. At Judie's many of the items can be served in half portions and they will charge you 1/2 the price.
Try to choose between a high calorie drink (such as soda, wine, beer) OR dessert. Drinks and desserts are empty calorie TREATS and indulging in both can torpedo your healthy intentions.
Enjoy yourself.
That's right! Don't spend the whole time worrying about olive oil, butter, or sour cream. Life is too short for constantly assessing the calorie content of everything that crosses your lips.
With a couple of limits, you can still have a great time, be reasonably healthy, and enjoy food cooked by someone else.
Do you love restaurants? What are your tips for enjoying them?
Want to read about snacks?
Five Reasons To Avoid A Lunchable
How Frani Lost Over 74 Pounds
Comfort Food Made Healthier
Healthy Baked Oatmeal **VIDEO**