Top Eight Soccer Snacks
Soccer parents are asked to bring a snack to fuel their little athletes.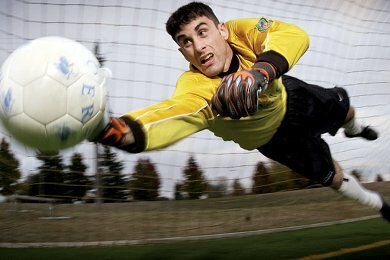 I'm not sure a snack is really needed all of the time, but we are still asked to bring it. Obviously, tournaments are different than a 40 minute scrimmage and I'm sure snack is helpful in all sorts of situations.
Or course, I am not here to question the wisdom of the soccer snack, I am here to help parents bring something healthy. Not that I don't think questioning is a good idea. In a country where one third of the children are considered overweight or obese, we could all stand to lay off the snacks.
Whatever you do, do not bring Gatorade or other high calorie sports drinks unless your child is a serious athlete. Just drink water! Here is an excellent article on the subject: Pediatricians Warn Against Sports Drinks For Kids.
Here are some easy healthy ideas:
Quartered oranges or clementines
Bananas
Apple slices (use some fresh lemon juice so they don't turn brown)
Cheese sticks and 100% whole grain crackers
Peanut butter filled pretzels
Try to stay away from fruit snacks, fruit leather, or other processed fruit and just buy the real thing. I have seen all sorts of strange things show up on the sidelines and my daughter has started attending my son's games to get her hands on the snack.
How do you deal with the soccer snack?
---
Other posts you might like:
---

See those fresh young people up there? They have been running (their mouths :)...
---

100 is a magical number for some people. An entire snack product industry is based on this concept of a 100 calorie snack.
---