Drink Water Not Sugar With These Refreshing Summer Drinks
Snack Girl is always on the hunt for drinks that will replace soda, sweet tea, and lemonade without anyone noticing they are gone.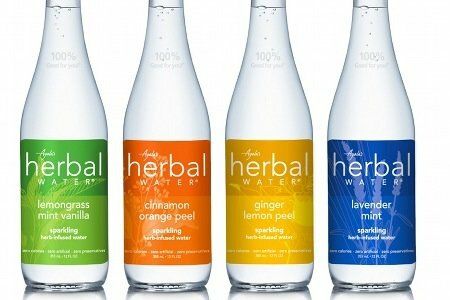 I like water that have bubbles and flavor added to them without any artificial sweeteners. Recently, two different brands sent over some drinks for me to sample and I enjoyed tasting them.
My first pick is Herbal Water which is very addictive. Herbal Water infuses exotic organic culinary herbs into pure water, creating a sophisticated drink which is a great replacement for soda. I love the bottle, taste, and elegance of these waters.
Flavors include: Lemongrass Mint Vanilla, Cinnamon Orange-Peel, Ginger Lemon-Peel and Lavender Mint, Cloves Cardamom Cinnamon and Verbena Geranium. They have both still and sparkling varieties.
You can find them in stores here: Herbal Water Store Finder. They retail for about $1.50-$1.80 each.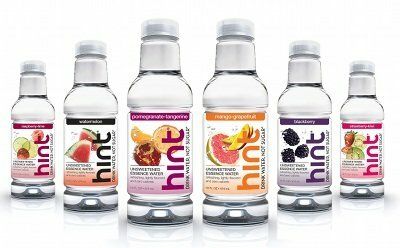 My second favorite water is HINT- which many people have asked me about. These are also made with "essence" of fruits and they have a sweeter flavor than Herbal Water. My problem with these is that they tasted a wee bit like soap to me (which is not a great endorsement). BUT, you have different taste buds and may like this water more than I do - and for a soda replacement - you can't beat it.
They have both still and sparkling varieties and include flavors such as raspberry-lime, strawberry-kiwi, and cucumber.
You can find them in stores here: Hint Store Locator. They retail for about $2 each.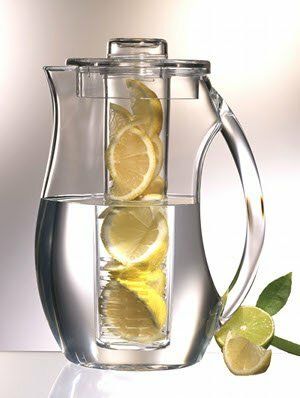 Finally, in a totally different category is the "DIY Flavored Water". You can do this just by using a regular pitcher and adding lemons, cucumbers, orange slices, etc. to your water. If you are feeling fancy (and have an extra $20 laying around), you can buy an "infusion pitcher". I tried this and it is a great way to keep cold flavored water ready to go.
All you do is pack the center with your fruit and then fill up the pitcher. After about seven days, take out the fruit, wash the pitcher, and start again. I wrote the date on mine so I could keep track of when I added my orange slices. Also, I noticed that they called this a "beverage" infuser - so I will just let your imagination take over.
You keep filling the pitcher with water whenever you drink it all so you have a constant supply of cold, flavored water. Awesome!
How do you deal with sugary drinks in the summer?
These products were received for review consideration. No other compensation was provided.
---
$31.90 $24.99 Buy on Amazon.com
As an Amazon Associate I earn from qualifying purchases.
---
Other posts you might like:
---

Some people love water and others wish it was more flavorful. I am in the "love water" camp, but many of my readers are not....
---

It is FINALLY beginning to heat up here in the middle of nowhere and Snack Girl loves cold drinks when it is hot outside.
---