Homemade Instant Hot Chocolate Mix
This homemade instant hot chocolate mix is going to hit the spot. Of course, you may just decide to move somewhere warm instead of drink it.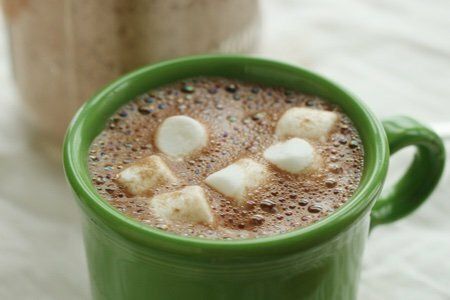 I am freezing my tush in Massachusetts. We have had a frozen pipe, a dead car, and kids out of school. Woohoo! How do I deal with what winter has handed us? Coffee and hot chocolate! (I hate tea).
Here are two of my favorite recipes: Vegan Hot Chocolate and DIY Peppermint Mocha. They should put a smile on your face.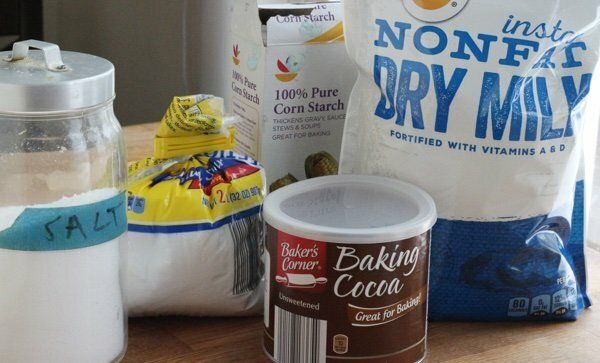 This instant hot chocolate mix came out of wanting something around in case we run out of milk. Also, I love INSTANT anything. What I do not love is packaged mix in little packets. First, they are messy. Second, they are bad for the environment. Finally, they don't taste very much like hot chocolate.
I thought it would be fun to make my own and customize it to have MORE chocolate and LESS sugar.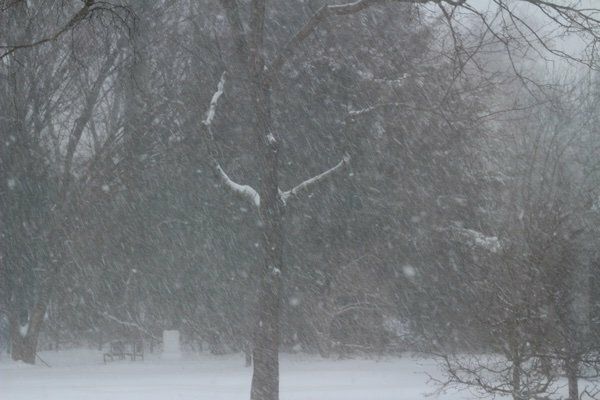 This was the weather outside on the day when I decided to make this. My kids were home from school and were thrilled to be my official taste testers.
I did go outside in this weather to walk my dog because I am not cruel enough to send out my kids. My outfit was so ridiculous that I was hoping that none of my neighbors notice me walk on by. They would recognize my dog because he was just in his regular old hair.
I put on ski pants, ski jacket, goggles, ski gloves, and a pompom hat. I looked like I was going out on the next Apollo mission. The dog didn't want to come home because he seemed to love 40 mile an hour wind gusts and being pummeled by snow.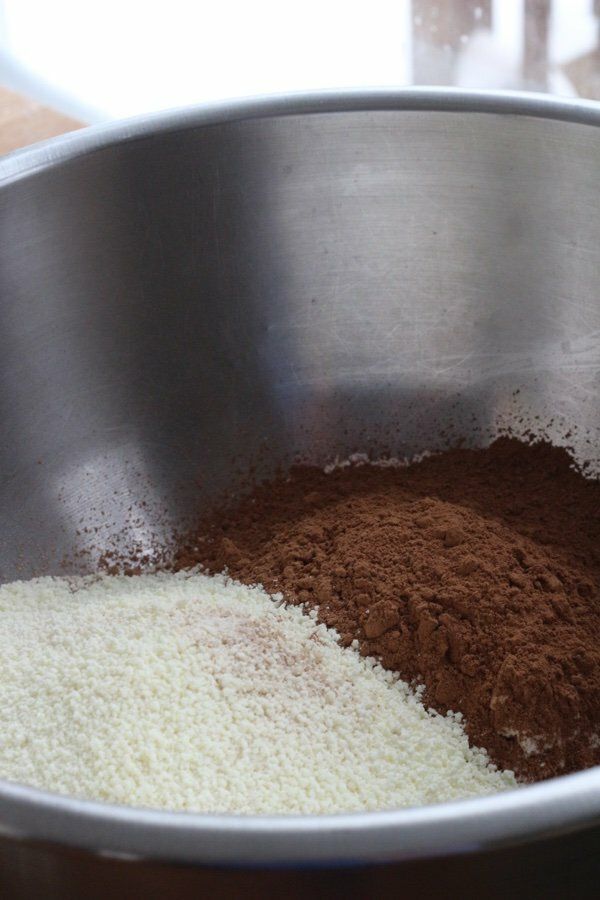 I was glad that when I got back inside I made this INSTANT mix because I needed it. The dog sat by the door waiting for me to go back out (not gonna happen).
This recipe is really simple but there is a catch. Dry milk powder is a bit expensive. This does taste so much better than the package mixes so I think it is worth it.
Feel free to mix in mini marshmallows or a little cayenne pepper (or both) to customize it to your liking.
Have you made your own homemade instant hot chocolate mix?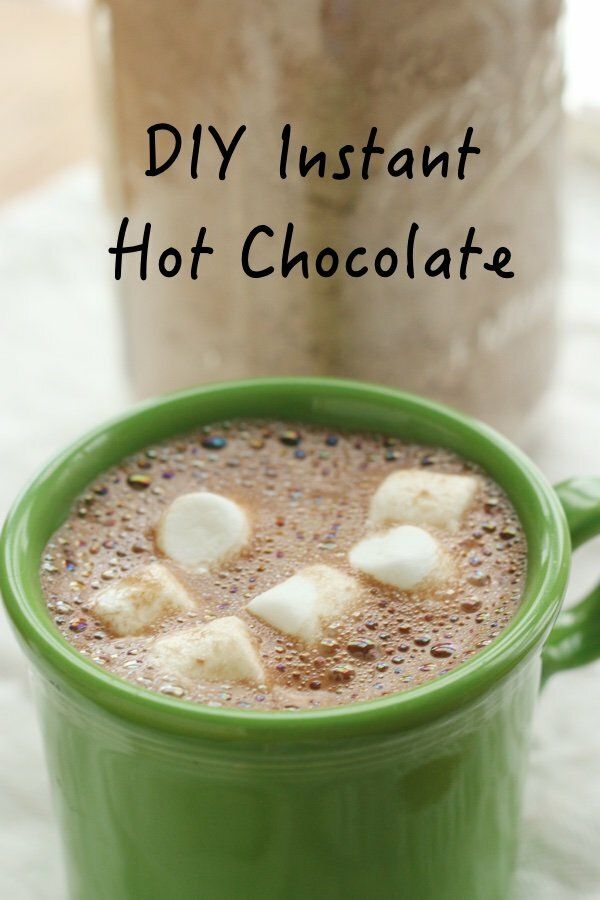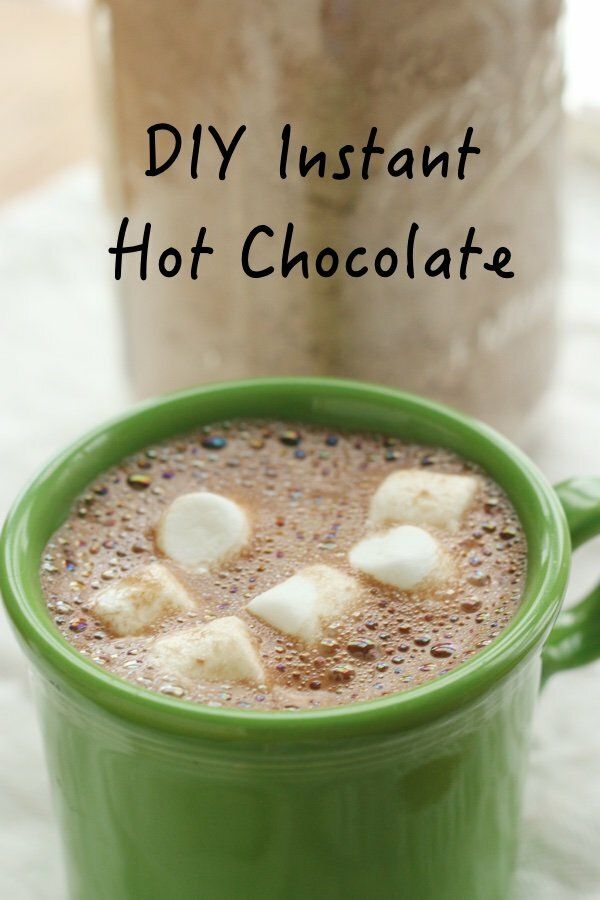 Homemade Instant Hot Chocolate Mix Recipe

Makes 4 ½ cups
Ingredients
1 ½ cups confectioner's sugar
1 ½ cups unsweetened cocoa powder
1 ½ cups nonfat dry milk powder
1 teaspoon salt
2 teaspoons corn starch

Instructions
In a large bowl, mix sugar, cocoa powder, dry milk powder, salt and cornstarch. Store in a Mason jar or plastic container. When ready to use, shake the container, and add 1 tablespoon of mix for every two ounces of hot water or hot milk. Mix thoroughly in your cup. Four tablespoons of mix will make 8 ounces of cocoa.
Nutrition Facts
For one tablespoon of mix = 23 calories, 0.3 g fat, 0.2 g saturated fat, 4.9 g carbohydrates, 3.8 g sugar, 1.3 g protein, 0.6 g fiber, 45 mg sodium, 1 SmartPts
Points values are calculated by Snack Girl and are provided for information only. See all Snack Girl Recipes
---
Other posts you might like:
---

Snack Girl finds that most hot chocolate mixes are missing something important. They lack the most important flavor of all....
---

This DIY peppermint mocha recipe with save you money and calories! (and a trip to Starbucks).....
---
---
Get Free Email Updates! Yes please!
---