How Do I Roast Almonds?
How do you roast almonds? It is pretty simple and can turn a boring snack into something far more exciting.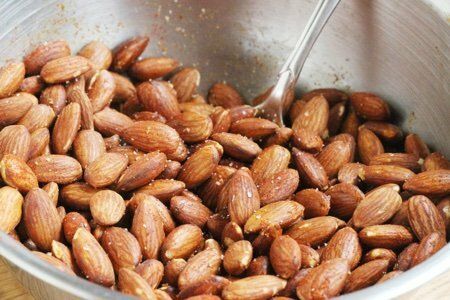 I love roasting nuts – I have a bunch of roasted walnut recipes and a very popular smoky roasted chickpeas recipe – which is almost like a nut.
Roasting and flavoring almonds rather than buying them already salted allows you to decrease the amount of salt and make them your own.
When you buy almonds for this recipe you are looking for://unroasted and not salted. You cannot find raw almonds unless you buy them from an almond farm. All almonds are pasteurized (heated to a temperature high enough to kill salmonella) before sent to stores.
Essentially, all of the almonds you buy have already been "cooked" but you can find ones that haven't been roasted. They are simply called "almonds" sometimes or may explicitly state "unroasted".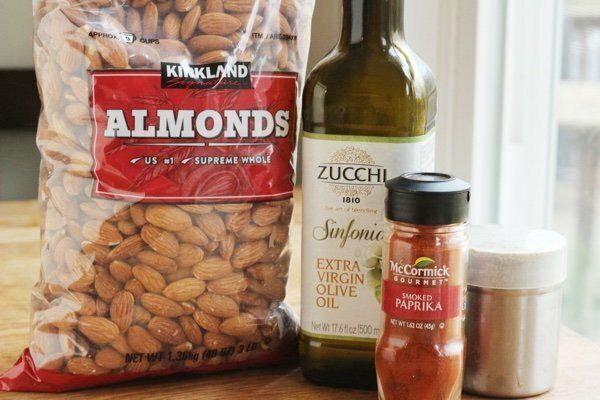 The nuts also taste fresher and have a better crunch when you make them yourself. This method isn't hard at all and will save you money. All you do is spread out the almonds on a rimmed baking sheet and bake for 10-15 minutes until slightly browned.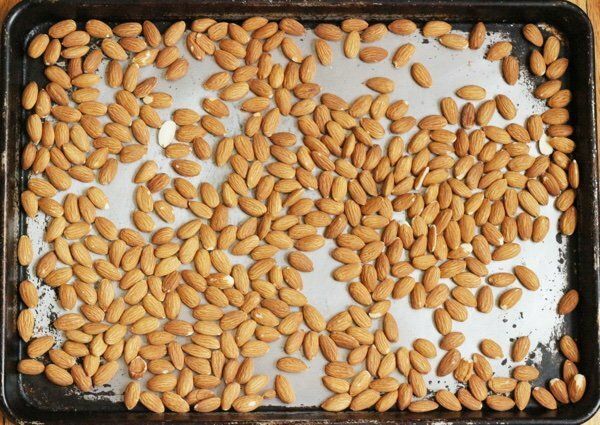 Then you can leave them naked or add some flavoring agents. I added a little bit of olive oil to help the salt and smoked paprika stick to the almonds. You can add black pepper, cayenne, Cajun seasoning…..whatever you like to make these pop.
When they cool they are extra crunchy and tasty. I store them in an airtight plastic container and put them in small baggies for my purse or backpack so I am not tempted to buy crappy snacks when I am out and about.
The fat and protein (as well as the CRUNCH) makes these deeply satisfying and will hold me until the next meal when I am feeling peckish.
Have you roasted your own nuts? How do you flavor them?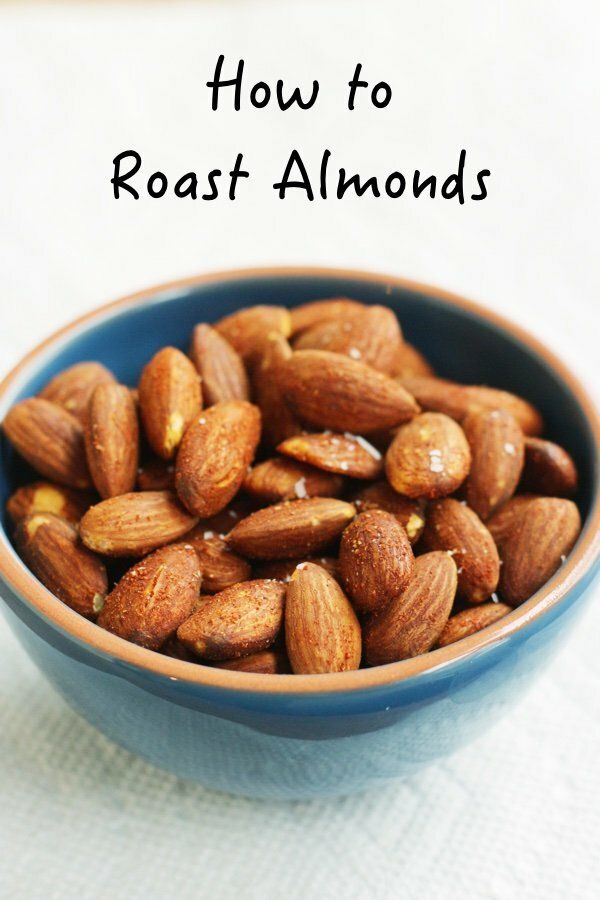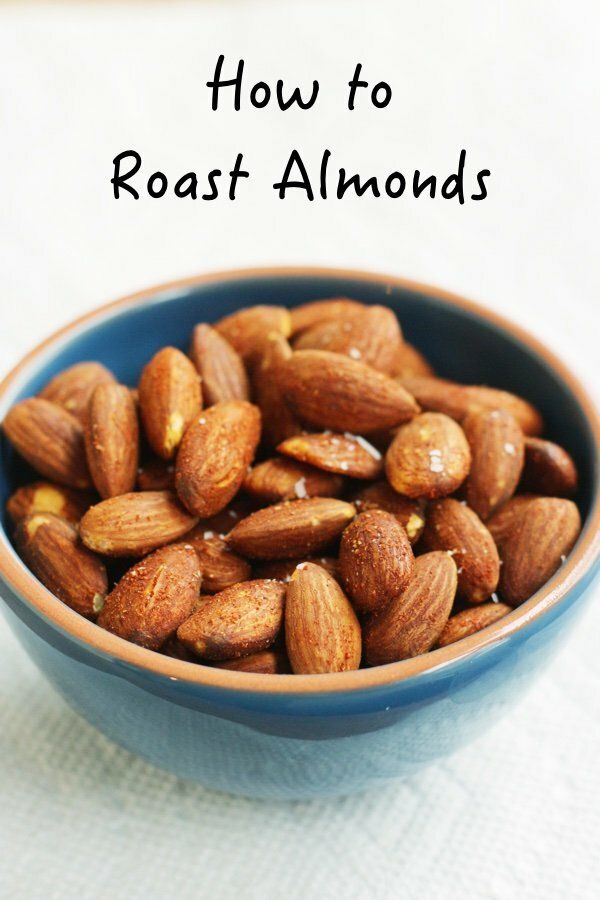 How to Roast Almonds Recipe

Ingredients
1 pound almonds, unsalted
1 teaspoon extra virgin olive oil
salt (to taste)
smoked paprika (to taste)

Instructions
Heat oven to 350 F. Spread almonds in one layer on a rimmed baking sheet. Bake for 10-15 minutes until almonds are slightly browned. Be careful not to burn them by checking on them often.
Mix roasted almonds with olive, salt, and smoked paprika until you get your perfect combination. Store in an airtight container for weeks on your countertop.
Nutrition Facts
For one ounce (about 23 almonds) = 167 calories, 14.5 g fat, 1.1 g saturated fat, 6.1 g carbohydrates, 1.2 g sugar, 6.0 g protein, 3.5 g fiber, 100 mg sodium, 5 SmartPts
Points values are calculated by Snack Girl and are provided for information only. See all Snack Girl Recipes
Other posts you might like:
---

Are you looking for a way to wow your friends and family while doing very little work? Try these roast walnuts recipes!
---

I happen to love smoky roasted chickpeas and I decided to share my secret....
---
---
Get Free Email Updates! Yes please!
---