How to Grill Tomatoes
Do you know how to grill tomatoes? Everyone will stop by if they hear you can do it.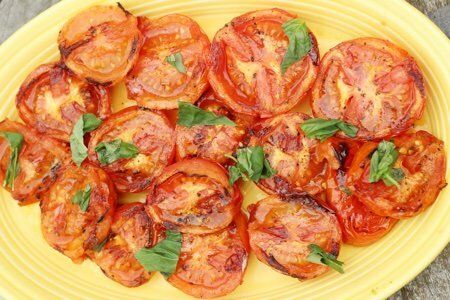 Tomato season is my favorite season. I cannot get enough tomatoes as the show up in my farmer's market and farm stands. As you know I am a fan of cold tomato soup as well as fresh tomato salad with balsamic vinegar.
I will eat them until I turn into a tomato.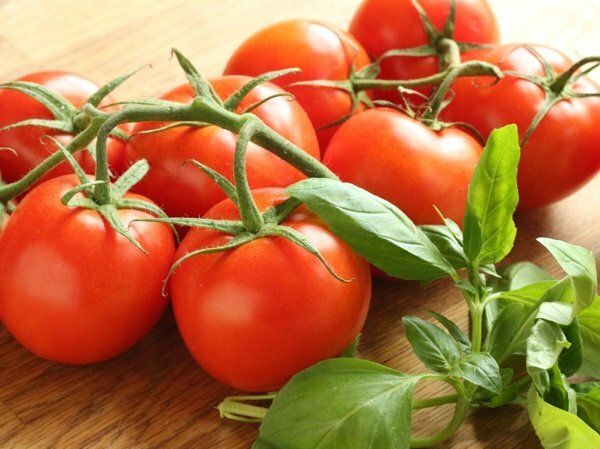 Aren't they beautiful? The only special tool that you might acquire (if you are a tomato lover) is a tomato knife. It is serrated and has a sharp tip for coring the tomato.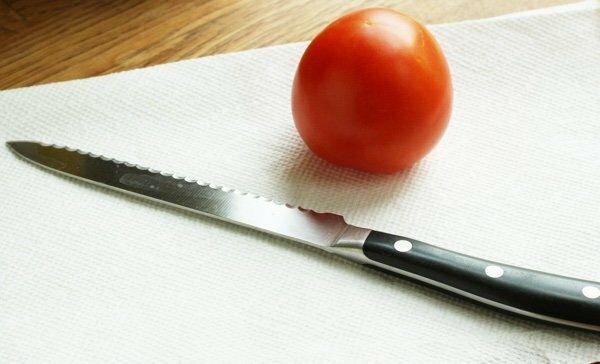 Mine is a Henckels brand and it makes quick work of slicing tomatoes. I have listed it below to show you which one to get if you are interested.
When you decide to grill some tomatoes (and you will), choose ripe but firm ones. If they are too ripe – it will be a big mess. They should be a bit firm but not hard. As you cook them, they soften.
Core them and slice them along the equator of the fruit. This would mean in between the core and the bottom – do not cut them from top to bottom as that makes things more messy.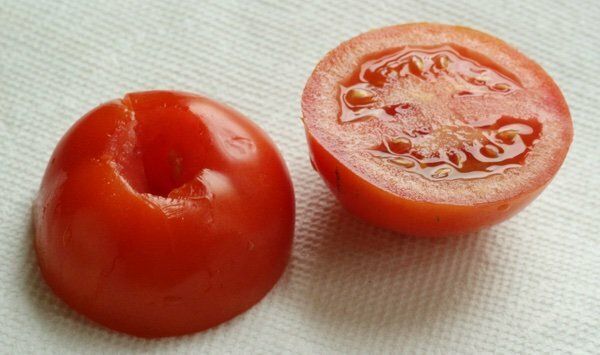 Then you place them in a bowl for about 15 minutes (while your grill heats) with olive oil, salt, and pepper. The tomatoes will expel juices and you want to hold onto them!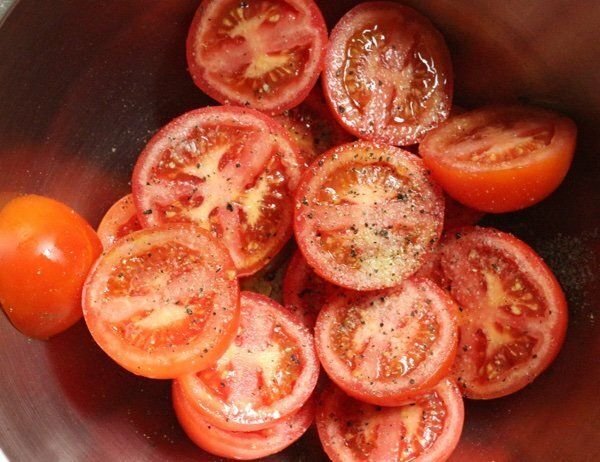 Finally, you place them on a hot grill that has oiled grates and leave them for 4-6 minutes until they char and soften – then you flip them and cook for another 4-6 minutes.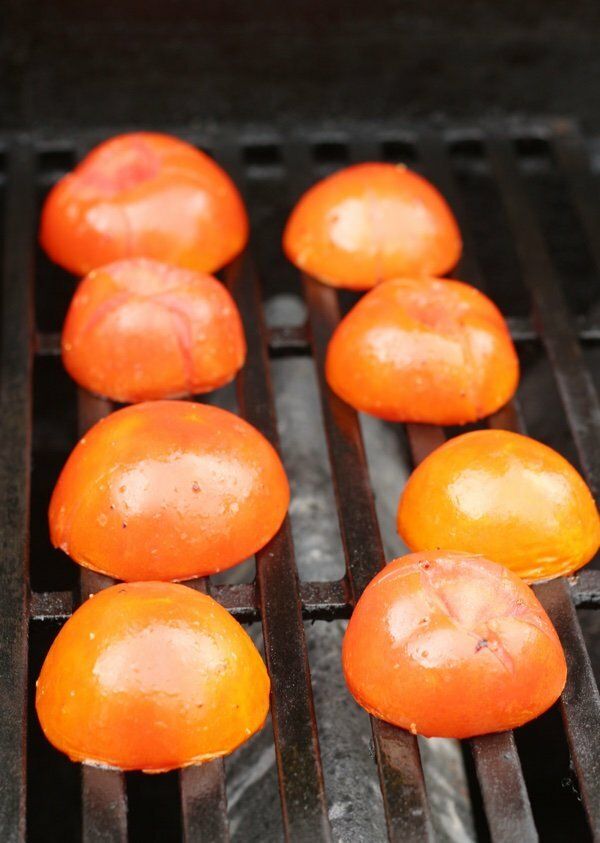 Plate them and pour over the juices you saved and add some ripped up fresh basil if you have it.
TAKE THAT, STEAK!
I mean seriously – doesn't that look good? YUM!
Have you grilled tomatoes? How did you do it?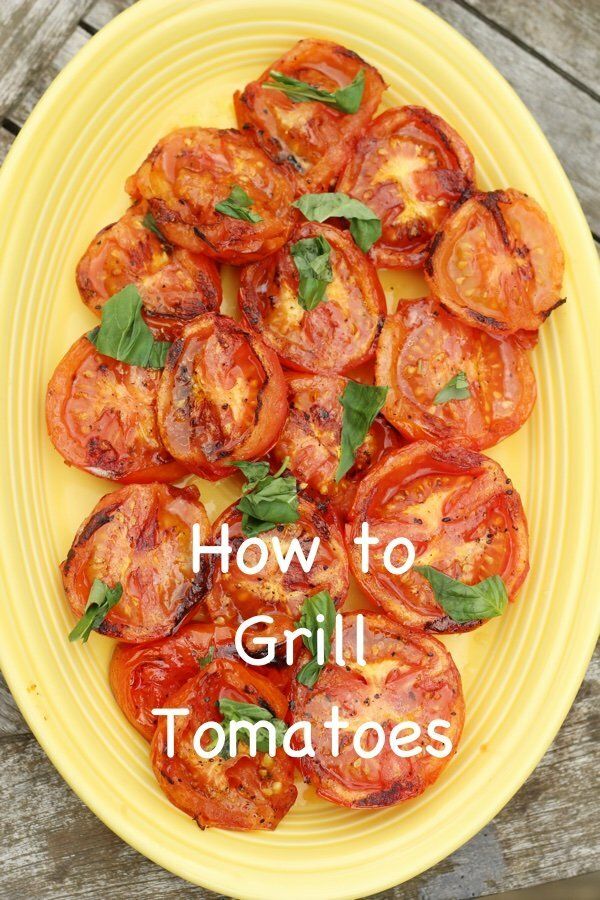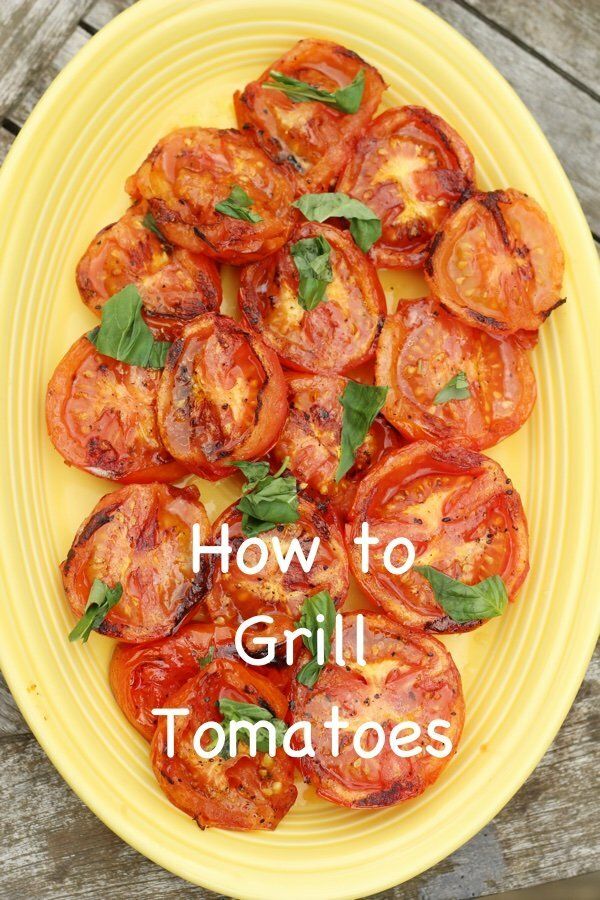 Grilled Tomatoes Recipe
Makes 6 side dishes
Ingredients
2 pounds of fresh tomatoes, ripe but firm
1 tablespoon extra-virgin olive oil
½ teaspoon salt
¼ teaspoon pepper
fresh basil (optional)
Instructions
Core the tomatoes and slice them along the equator. Place them in a bowl and mix them with the olive oil, salt, and pepper. Heat your grill to hot and oil the grates. Place tomatoes cut side down (do not toss out liquid in the bowl) on hot grill for 4-6 minutes and flip using tongs or a spatula. Cook for another 4-6 minutes. Place on a platter and pour bowl juices over tomatoes. Dust with salt and torn up basil leaves and serve.
Nutrition Facts
For one serving = 47 calories, 2.6 g fat, 0.4 g saturated fat, 5.9 g carbohydrates, 4 g sugar, 1.3 g protein, 1.8 g fiber, 201 mg sodium, 1 Green, 1 Purple, 1 Blue WW SmartPt
Points values are calculated by Snack Girl and are provided for information only. See all Snack Girl Recipes
---
$90.00 $74.99 Buy on Amazon.com
As an Amazon Associate, I earn from qualifying purchases.
---
Other posts you might like:
---

If you haven't tried a cold soup, now is your moment. As summer comes to and end, you cannot miss this experience....
---

You don't have to have potato salad for Memorial Day but you do need this fresh tomato salad with balsamic vinegar.....
---
---
Get Free Email Updates! Yes please!
---