How to Grill Watermelon
Do you know how to grill watermelon? Perhaps you are wondering why you would do such a thing.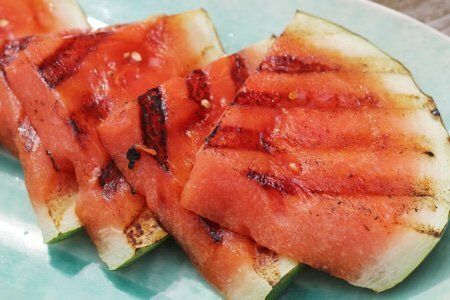 I don't know if you have had grilled peaches – but they rock. Watermelon is also tough enough to handle the grill. This is more of a savory take on watermelon like my watermelon and feta appetizer and watermelon and tomato soup.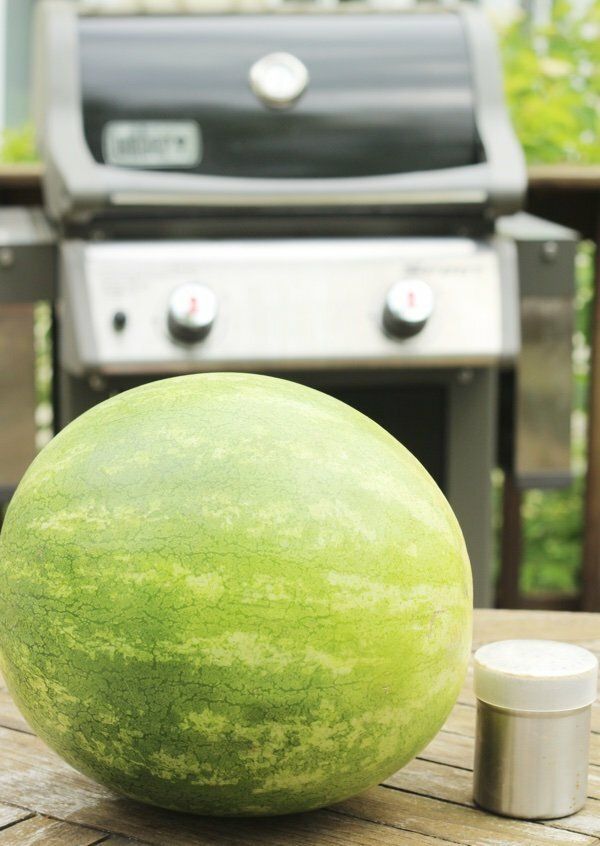 All you need is a watermelon, kosher salt, and a grill. You don't even need a gas grill. Any grill that gets hot will work. Please be sure that your grill is reasonably clean or your watermelon will end up tasting like whatever you last grilled on it.
Fishy watermelon, anyone? Yuck!
I believe this is an improvement on raw watermelon as the heat intensifies the watermelon flavor. I also love how easy this is on a hot summer's day.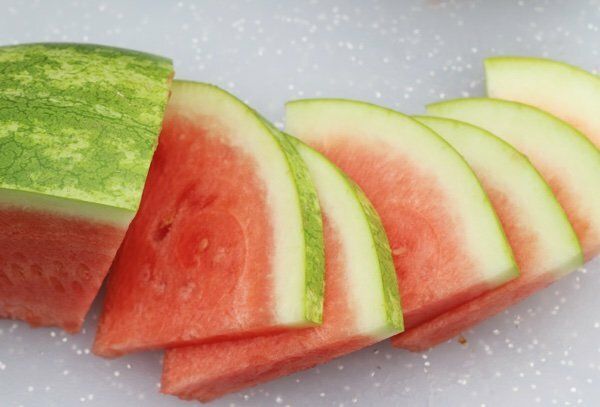 Slice the watermelon about ½ inch thick. You will treat it like a hamburger and flip it with a spatula.
When you put it on the grill, you should hear a satisfying "ssssssss".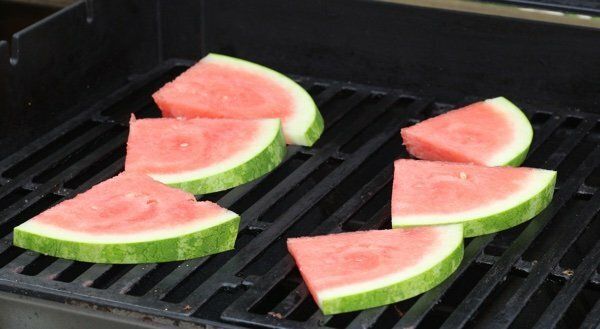 This only takes about 3 minutes per side and then you have something really special. The heat and salt turns watermelon into something more like a cross between a tomato and a watermelon.
It is unique and I don't know why I didn't try it until now!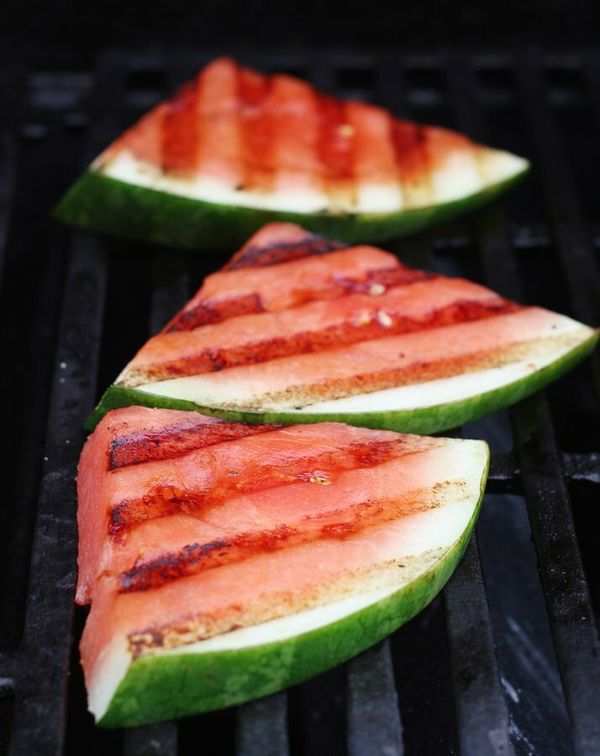 Serve this at your BBQ and wow your guests or just make it for a weeknight side. I like to cut it up and serve it on a salad with feta cheese or eat it with the regular BBQ fare (hamburgers, hot dogs, sausages…)
Whatever you do, please grill some watermelon this summer. It will make you smile. Have you ever grilled watermelon? What do you serve it with?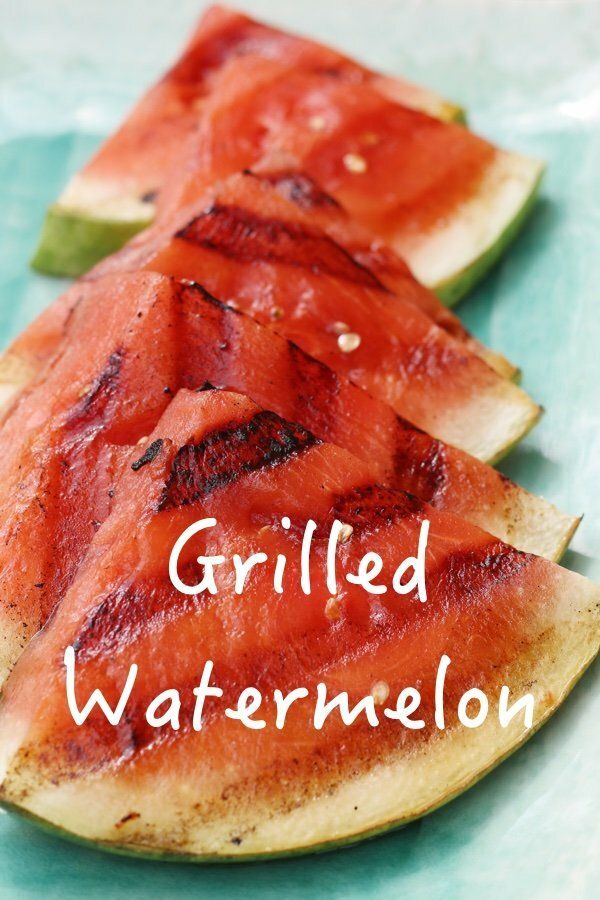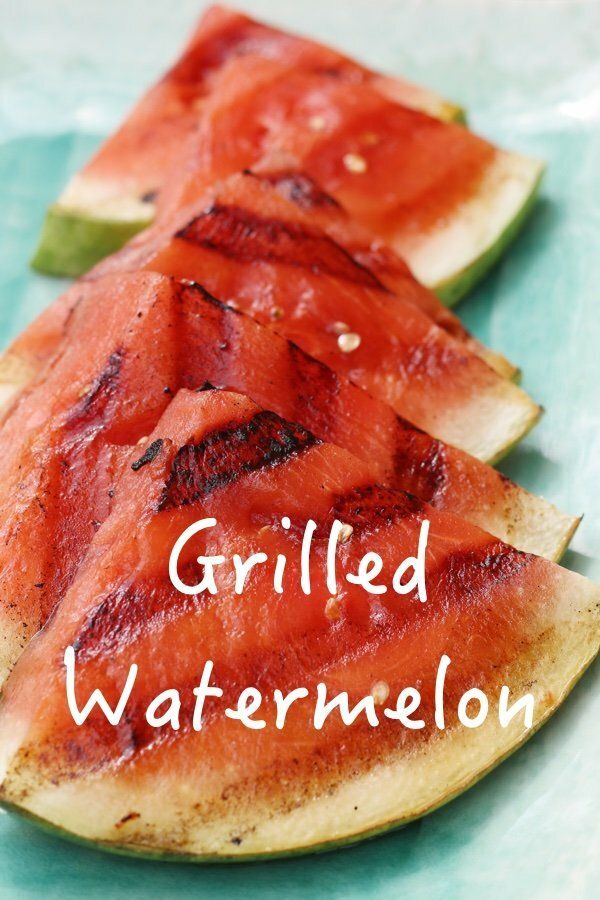 How To Grill Watermelon Recipe

Makes 6 slices

Ingredients
1 pound watermelon
kosher salt

Instructions
Heat and clean an outdoor gas grill to high or prepare a charcoal grill to be very hot (and clean). Cut the ends of the watermelon and stand it up. Slice it in half and then cut ½ inch slices that are triangles keeping the rind on. Large "steaks" of watermelon will wall apart so it is important to leave the rind and make smallish triangles.
Put watermelon slice on the hot grill and dust with salt. Heat for 2-3 minutes until there are grill marks and flip with a spatula. Cook for another 2-3 minutes. Serve immediately.
Nutrition Facts
For one slice = 50 calories, 0 g fat, 0 g saturated fat, 11 g carbohydrates, 9 g sugar, 1 g protein, 1 g fiber, 100 mg sodium, 0 Freestyle SmartPts
Points values are calculated by Snack Girl and are provided for information only. See all Snack Girl Recipes
---
Other posts you might like:
---

I don't know about you, but I am hot! The heat wave here in Massachusetts made me feel like the Wicked Witch of The West....
---

You see that leaf of basil up there? I wish that was ME! Why? Because it is 100F, and that soup is COLD....
---
---
Get Free Email Updates! Yes please!
---