How to Make Burger Sliders
How do you make burger sliders? They are easy! But the better question is why would you make them?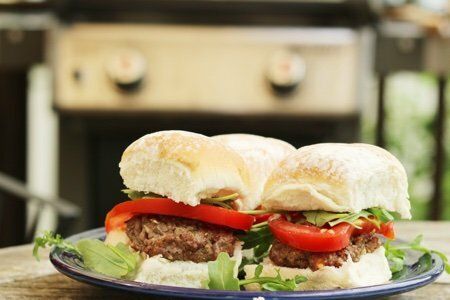 I feature many takes on the burger concept. One of my favorites is grown up sloppy joes because you get all the sloppy joe flavor without a ton of meat.
Sometimes, I just skip the meat as in my mushroom lentil burgers.
I learned at a party how powerful a slider can be. Yes, we all love hamburgers. But they are frequently served as monsters. I get a stomachache when I eat an 8 ounce burger because it is simply too much meat.
Sliders, on the other hand, are only 2 ounces!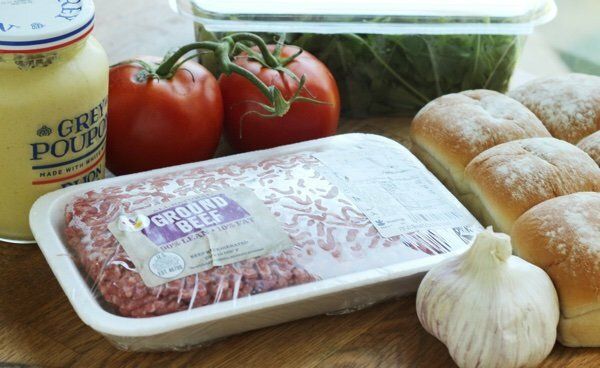 This means you can serve 8 of them for a pound of meat. Not only do you eat less meat on average (unless you eat 4 of them) but you save money.
I learned that a small burger was more than enough to satisfy my burger craving.
The key here is to make the small amount of meat very flavorful. I added Dijon, garlic, salt and pepper to enhance the beef.
When you mix it, stir it lightly with a fork so as to not over mix. You can make beef really tough if you mix it into a paste.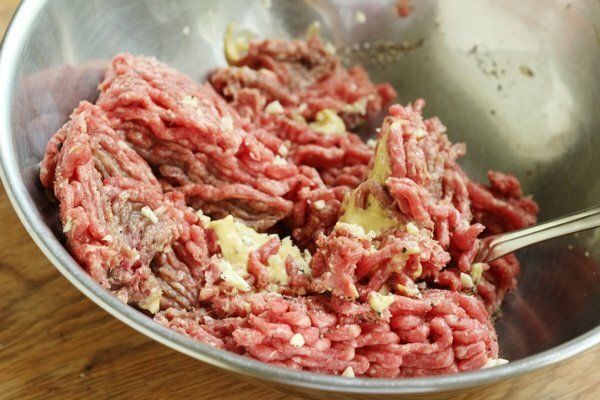 I mix it and then I plop it onto my digital scale to ensure the right size. I use a slice of waxed paper to make it easy to clean up and the meat doesn't stick.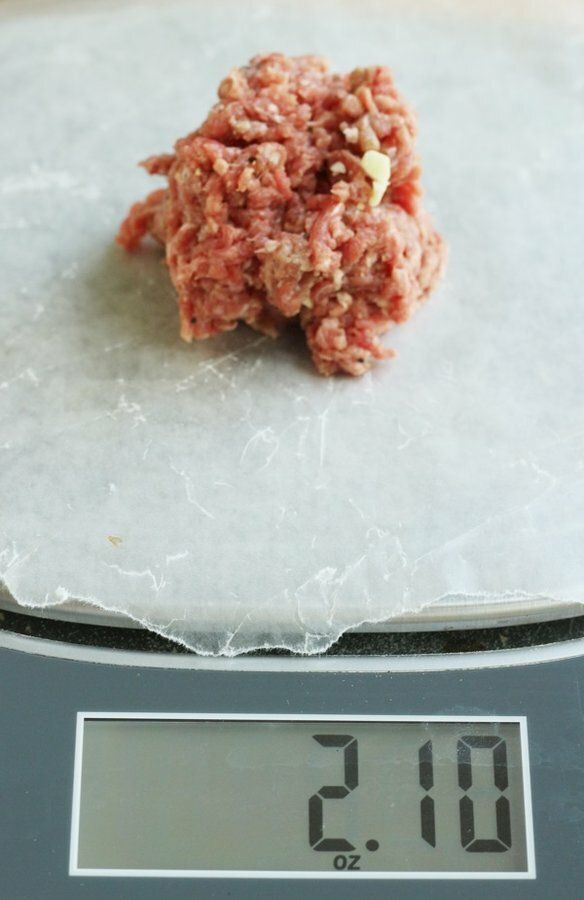 After I weigh it, I very gently pat into a round shape (or sort of round). Then, I am ready to cook!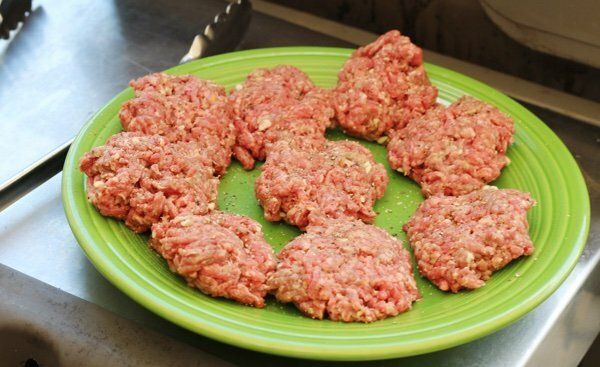 These are FAST so be sure to have your fixin's ready before you toss them on the grill. You can also cook these in a fry pan on your stove if you don't have a grill.
Make sure you maximize the vegetables with lots of tomatoes, lettuce, onions, sautéed mushrooms or whatever you love on your burger.
I want you to try this and tell me if it satisfies you – or if you still want a BIG burger. Definitely savor every bite!!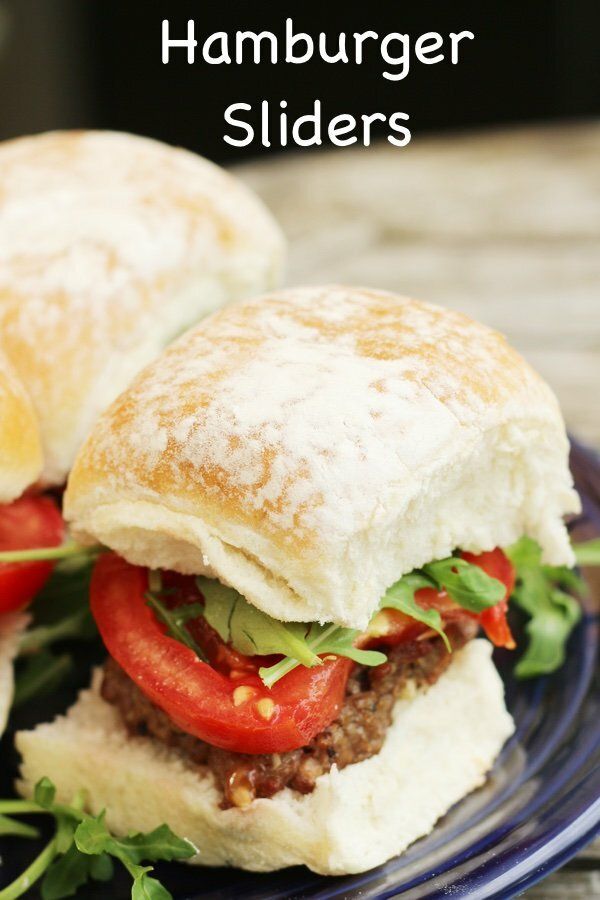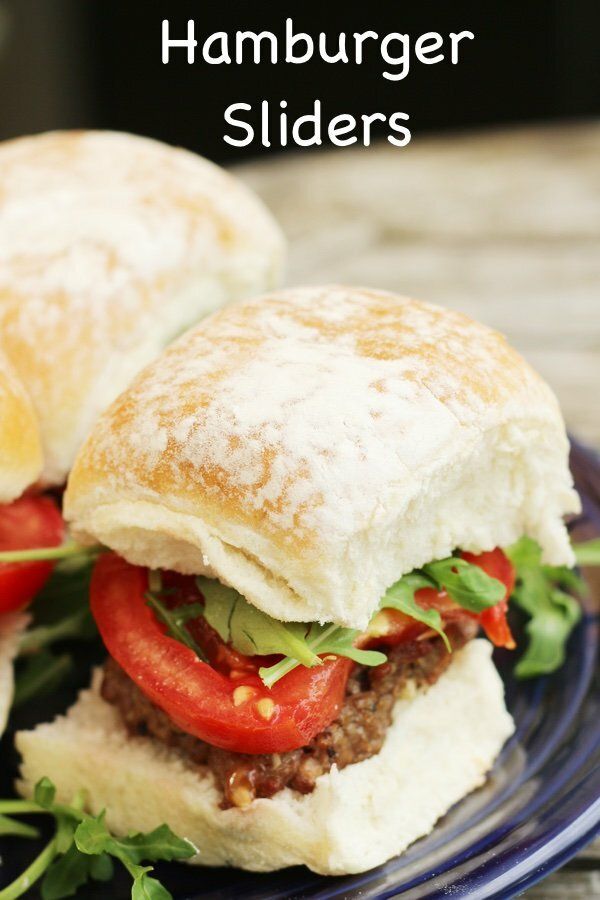 Hamburger Sliders Recipe

Makes 8 sliders

Ingredients
1 pound ground beef, 90% lean
1 teaspoon Dijon mustard
2 garlic cloves, chopped
salt and pepper to taste
8 dinner rolls or slider buns
sliced onion, tomato, pickles, arugula, etc. for toppings

Instructions
Heat a gas grill to medium high heat. Put the ground beef in a bowl and mix in mustard, garlic, and salt and pepper gently with a fork. Measure out 8 burgers or weigh 2 ounces per burger and shape into patties. Brush the grill grate with oil to prevent sticking and cook for 2 minutes per side until the burger is 160 F. DO NOT PRESS DOWN ON THE BURGER TO RETAIN JUICINESS. I use tongs and not a spatula to turn the burgers. Serve on bun with adding toppings.
Nutrition Facts
For one burger without bun: 105 calories, 3.5 g fat, 1.3 g saturated fat, 0 g carbohydrates, 0 g sugar, 11.2 g protein, 0 g fiber, 100 mg sodium, 2 Freestyle SmartPts
For one burger with slider bun: 175 calories, 4.5 g fat, 1.3 g saturated fat, 13 g carbohydrates, 2 g sugar, 13.2 g protein, 1 g fiber, 200 mg sodium, 4 Freestyle SmartPts
Points values are calculated by Snack Girl and are provided for information only. See all Snack Girl Recipes
Other posts you might like:
---
You can't really call a recipe "adult" so I am going with "Grown Up" for this sloppy joe concept....
---

Mushroom lentil burgers are a very healthy replacement for 8 ounce beef burgers....
---
---
Get Free Email Updates! Yes please!
---