Hummus Recipe Without Tahini
This hummus recipe without tahini was developed to help people who wanted to make hummus but didn't want to spend $9 on a jar of tahini.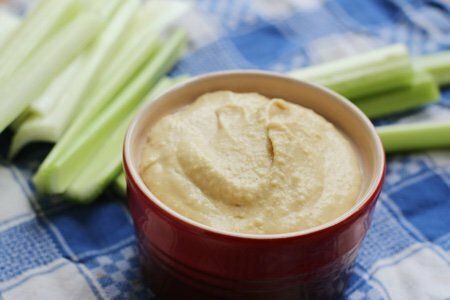 Tahini is a paste made from toasted ground sesame seeds and it can usually be found in the "natural foods" section of the grocery store. It is one of those specialty items that is delicious but can cost a lot.
Hummus is one of those foods that is so simple to make and yet we buy it in plastic tubs at the store. I like to make it myself because I save money and it has a fresher flavor when compared to the packaged stuff.
The tahini substitute here is peanut butter but you could any nut butter that you have on hand. This does taste a bit different than your normal Middle Eastern hummus but I like it just as much (I am a huge fan of peanut butter).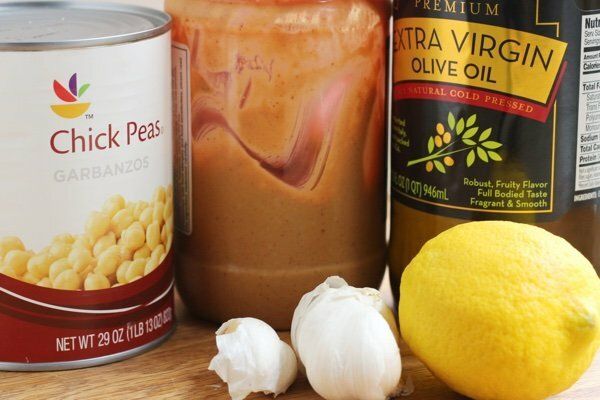 I am always playing with food trying to make it different and easy. With my lighter guacamole I substituted tofu for some avocados and it worked! My kale pesto used kale instead of more expensive basil and I loved it (though it was not the same).
All you have to do to make hummus is toss the ingredients into a food processor and whirr! Voila! You are done. ]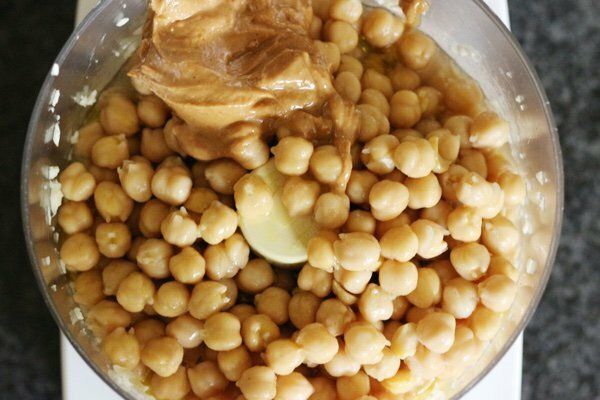 Serve this with fresh vegetables, use it as a sandwich spread instead of mayonnaise, mix it with some rice, add it to your salad dressing, pour it on your cereal….Hummus is very versatile.
I like to set it out before dinner with some carrot sticks and see if my children run by and eat some.
This hummus will keep in your fridge for a while (maybe 2 weeks). I would not freeze it because it will lose its consistency. If 4 cups is too much for you, then simply make half the recipe.
Do you make your own hummus? Do you ever substitute for tahini? What do you use?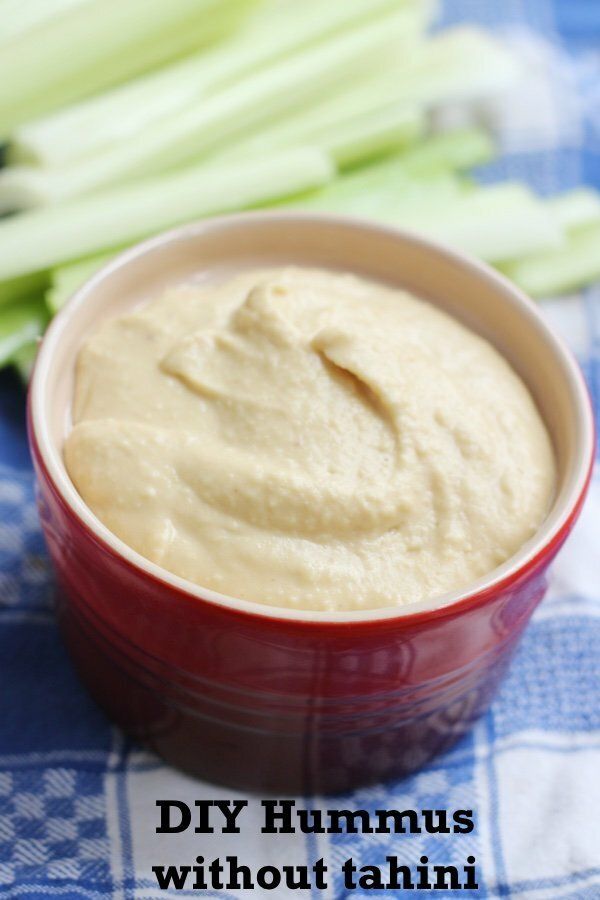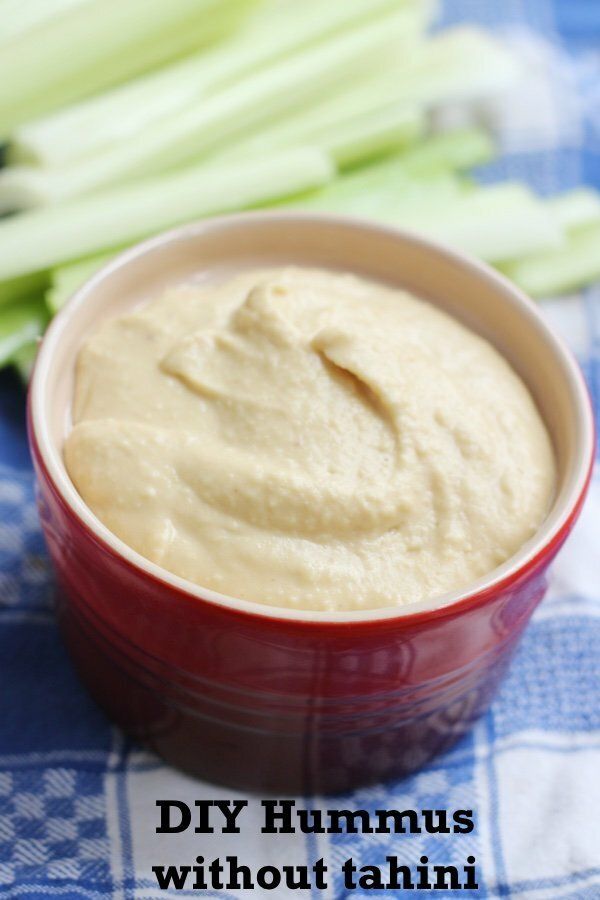 Hummus Recipe Without Tahini

Makes 4 cups, ¼ cup per serving
Ingredients
2 garlic cloves, peeled
2 (15-ounce) cans chickpeas (garbanzo beans), drained (reserve ½ cup liquid from the cans) and rinsed
¼ cup extra-virgin olive oil
¼ cup creamy natural peanut butter (or almond butter)
½ lemon, or more to taste
salt and pepper to taste

Instructions
Using a food processor, chop the garlic into small pieces. Add the beans, reserved bean liquid, olive oil, and peanut butter. Squeeze the lemon half into the rest of the ingredients. Blend until smooth and adjust the flavors with salt and pepper or more lemon juice.
Nutrition Facts
For ¼ cup = 115 calories, 5.8 g fat, 0.9 g saturated fat, 13.0 g carbohydrates, 0 g sugar, 3.7 g protein, 2.6 g fiber, 178 mg sodium, 3 SmartPts
Points values are calculated by Snack Girl and are provided for information only. See all Snack Girl Recipes
Other posts you might like:
---

Don't you love secret ingredients that make something lighter but don't ruin the taste?...
---

Pesto is typically made with fresh basil as the main ingredient (and you need a lot of it)....
---
---
Get Free Email Updates! Yes please!
---