Is Cantaloupe Good For You?
Is cantaloupe good for you? Is the Pope Catholic? I hope you know the answer ☺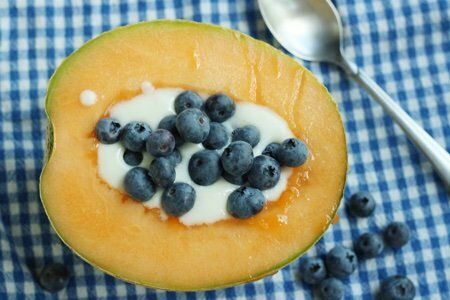 I happen to adore both cantaloupe and Pope Francis. I find them very refreshing. (I am sure to get flamed in the comments for this admission. Hopefully not for loving cantaloupe.)
This is the season of cantaloupe and I cannot say enough good things about it. One large wedge has 69% of your daily value of Vitamin A. It also includes potassium, magnesium, vitamin B-6, and it is full of water. Given how hot it is – this is a great fruit to be eating right now.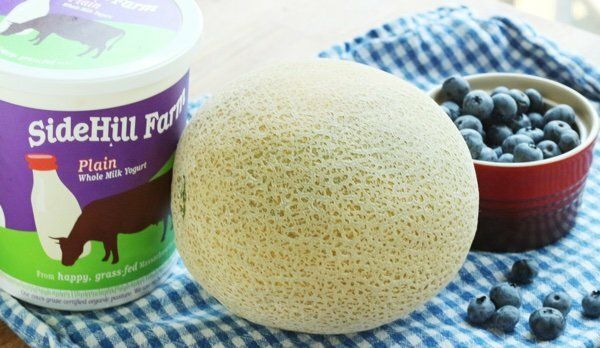 I like my cantaloupe for breakfast, snack, and wrapped in prosciutto as an appetizer. You don't have to do anything to it! Just cut it open, scoop out the seeds, and eat it.
This is even easier than my grilled peaches recipe and I didn't think I could make things any easier.
This breakfast is one of my very favorites and it is fantastic because you only have to wash your spoon. Your bowl is biodegradable, compostable, and you were going to toss it out anyway.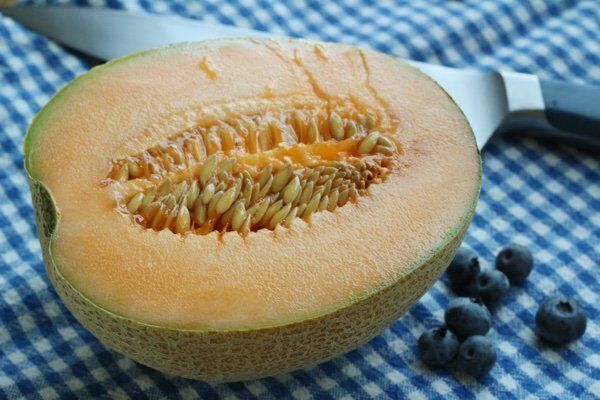 You simply take plain yogurt and blueberries and toss them into the well of the cantaloupe. DONE! Can you call this fast food? I think so. What is so funny is that actual fast food isn't as fast as this.
If you are a Weight Watchers member and you use 0% fat Greek yogurt, this breakfast is a big fat ZERO Freestyle points. ZERO. This is a great way to start the day so you have less to worry about as you cruise along.
Obviously, this is just a base for adding other things you might like such as granola, nuts, seeds (or a little honey if your cantaloupe turns out to be not ripe enough).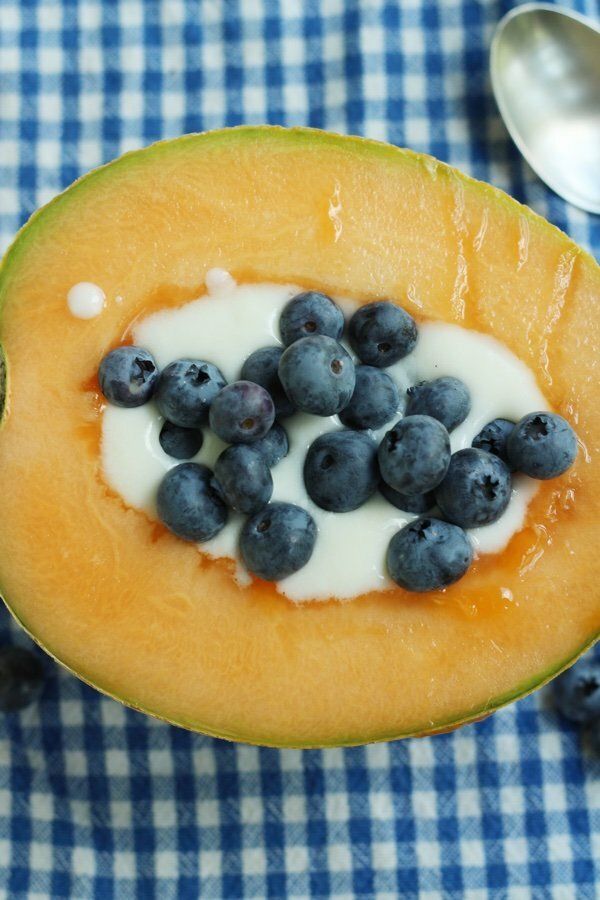 If you don't like cantaloupe (WHAT?), you can use honeydew melon.
Other great stuff to put in your melon bowl:
cottage cheese with cinnamon or pepper
chicken salad
feta cheese and lime juice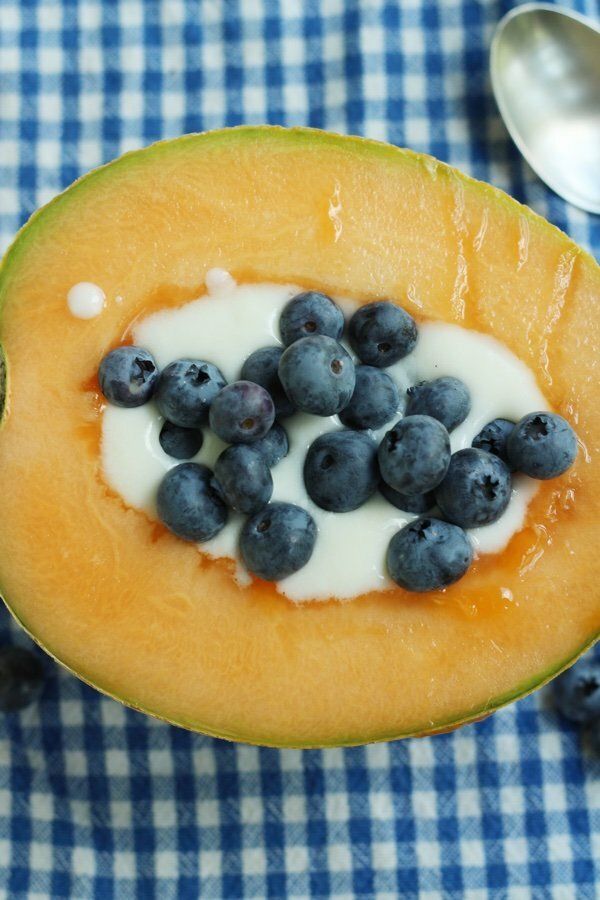 Cantaloupe Bowl Recipe
Ingredients
1 cantaloupe
1/2 cup plain low-fat yogurt
10 blueberries

Instructions
Cut cantaloupe in half and spoon out seeds. Save one half in fridge of later use. Spoon yogurt into cantaloupe and add blueberries. Grab a spoon and enjoy!
Nutrition Facts
For medium sized cantaloupe = 101 calories, 2.0 g fat, 14.2 g carbohydrates, 7.0 g protein, 0.6 g fiber, 97 mg sodium, 2 Freestyle SmartPts
Points values are calculated by Snack Girl and are provided for information only. See all Snack Girl Recipes
---
Other posts you might like:
---

This grilled peaches recipe is all you need. The "naked" part is that you can serve them without any toppings (don't grill naked)!....
---
---
Get Free Email Updates! Yes please!
---