Healthy Lavash Chips from Danica's Daily
Snack-Girl is always on the hunt for other blogs that inform her readers. Danica of Danica's Daily posts her healthy food consumption every day for people to follow.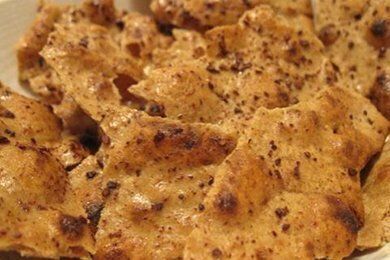 She shared one of her tasty and low calorie snack ideas for Snack-Girl. From Danica of Danica's Daily:
I am a BIG FAN of Pita Chips, but, if you are anything like me, I can eat an ENTIRE BAG of those delicious cinnamon sugar coated pita chips.
Lavash Cinnamon Agave Chips have come to my rescue because I can make up one HUGE serving and eat the entire bowl for less than 200 calories/3 Weight Watcher Points.
Built in portion control and the flavor is AMAZING!!! I am pretty sure that you will find these tasty "chips" fill that longing for Pita Chips you have in your life ;) Try it, you'll like!
In case you didn't know, lavash bread is a soft flat bread that is sort of like a cross between a tortilla and a pita. They are flexible like a tortilla and softer than a pita.
Lavash bread is made typically of flour, water, salt and is a NATURAL, often, Vegan alternative to breads. I LOVE that they are double the size of pitas or tortillas and often less calories. Talk about maximizing your calorie budget ~ more for less!
I have seen them in white and wheat, however, I've heard that they also make them in flavors such as poppy seed, sesame seeds, flax, etc. They can be found at Whole Foods, Trader Joe's and most likely your grocery store next to the pita and tandoori breads.
---
Lavash Cinnamon Agave Chips Recipe
(makes 1 BIG bowl of chips)

INGREDIENTS:
1 Whole Wheat Lavash Wrap
Non-Stick Spray
1 Tbsp Agave Nectar
Dashes of cinnamon or freshly ground cinnamon chips (approximately 1/2 tsp)

INSTRUCTIONS:

Preheat oven to 400 degrees and prepare a cookie sheet lined with parchment paper or foil.
Spray both sides of your lavish wrap generously with nonstick spray. Brush one side of your lavish wrap with your Agave Nectar being sure to cover the entire side.
Sprinkle with desired amount of cinnamon. Bake for 5 minutes.

Allow to cool and break into "chips". Enjoy!

Note: The Lavash Wraps at Whole Foods have half the calories of the ones found at Trader Joes. This recipe was calculated using the 60 calorie Whole Food Lavish Wraps.
Nutritional information for ONE serving (3 Weight Watcher Points):
Calories 180.0, Total Fat 0.0 g, Saturated Fat 0.0 g, Polyunsaturated Fat 0.0 g, Monounsaturated Fat 0.0 g, Cholesterol 0.0 mg, Sodium 140.0 mg, Potassium 0.0 mg, Total Carbohydrate 35.0 g, Dietary Fiber 2.0 g, Sugars 15.0 g, Protein 4.0 g
STEPS:
Two of my FAVORITE ingredients for adding a little flavor to things are cinnamon and Agave Nectar. A little Agave Nectar goes a long way (1 tsp is 20 calories). It makes things taste caramel like in my opinion – LOVE it! I found these Cinnamon Chips when I was in the Caribbean and I LOVE them because your grind up the cinnamon like black pepper. You can use regular ground cinnamon in this recipe too.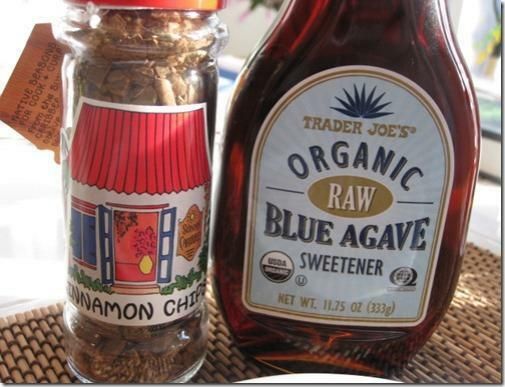 Measure our your Agave Nectar and set it aside while you prepare the oven and your lavash bread with nonstick spray.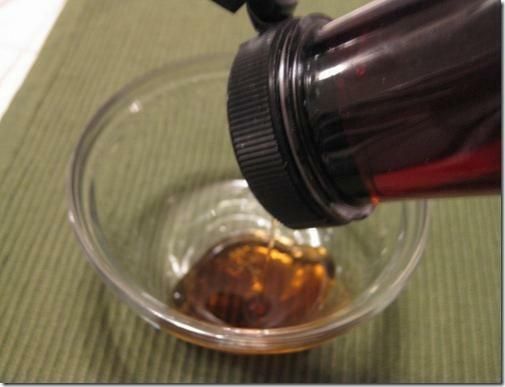 Brush the Agave Nectar on your lavash wrap making sure you cover the entire bread.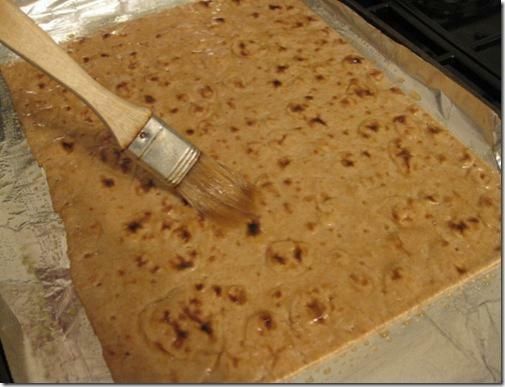 Sprinkle with cinnamon.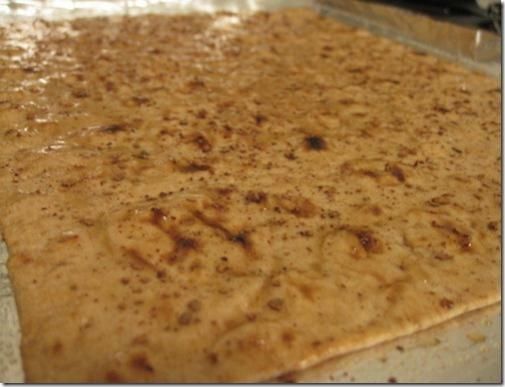 Bake at 400 degrees for 5 minutes and allow to cool.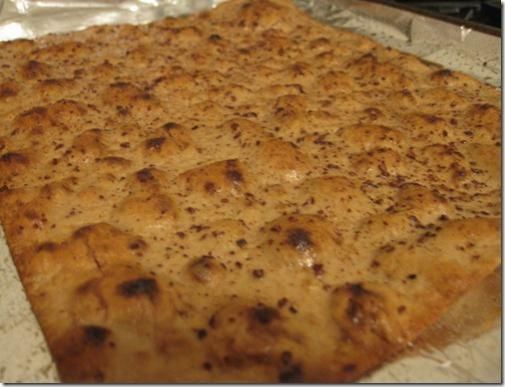 Once cooled, break into "chips".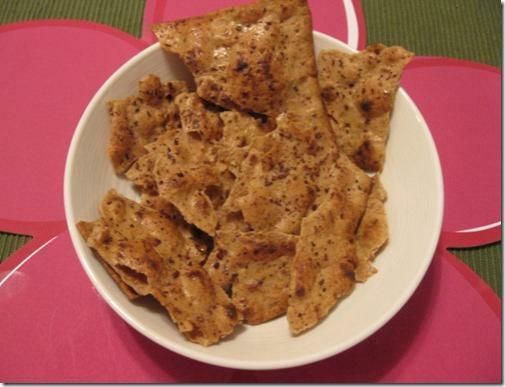 Dig in and enjoy the ENTIRE bowl! You get so many more "LAVASH" chips than pita chips! They are slightly caramel like with a hint of cinnamon and completely crispy.

Thanks again to Snack-Girl for having me share one of my FAVORITE snacks! For more healthy and fun recipes like this snack and meals, be sure to stop by Danica's Daily and say Hi! Have a great day all!
Do you make pita chips? What is your favorite recipe?
Want to read about snacks?
What Would You Do if THIS Was In Your Fridge?
Love Ice Cream? Try This 130 Calorie Makeover
Save Money, Calories, and the Environment with this Yogurt
Quick and Healthy Pizza