Lentil Tacos
Lentil tacos are for Taco Tuesday (or anytime really). Turns out you don't need ground beef!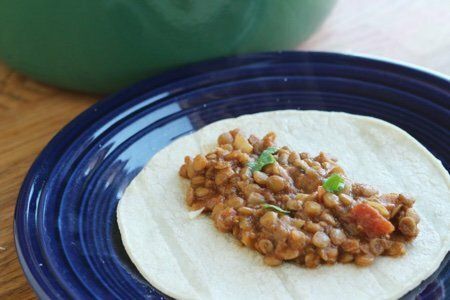 These lentils can be made for the vegans in the house if you use vegetable broth. Do you really want to leave them out on Taco Tuesday?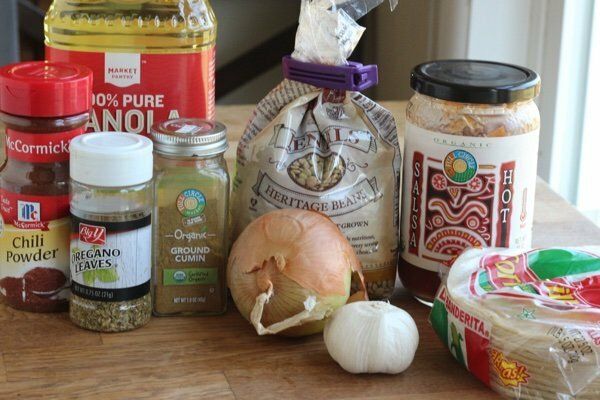 I have been on a lentil kick lately because they are so fast to make as compared with other beans. Years ago, I went on a tour of the lentil fields of Saskatchewan and learned how to make lentil chocolate cake. It tastes like regular chocolate cake!
A couple weeks ago, I posted mushroom lentil burgers and they were a hit! It seems that we are all looking for ways to replace beef every once in a while.
There are so many good reasons to use lentils instead of beef. Cost is a big one. Lentils are dirt cheap compared to beef and you can feed a crowd for nothing. Also, if you are like me and looking to reduce your saturated fat intake – beans are the way to go.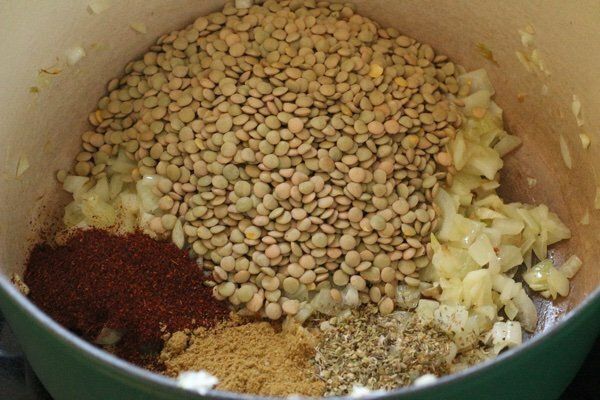 You do need spices to make up for the lack of flavor in lentils. I have had lentil curry many times using Indian spices but a Mexican take works. Lentils are like a canvas for your paints.
I used cumin, chili powder, oregano, and salsa to flavor them. I did find a jar of salsa that only had 1 gram of sugar per serving (due to the tomatoes I am sure). It is hard to find salsa without added sugar – and a pain to stand in the aisle looking for it. The brand that worked was a store brand (not helpful for everyone).
There is also an environmental reason to eat less beef if that is your thing. Livestock-based food production causes about one-fifth of all global greenhouse gas emissions.
I love foods that are a bunch of wins. Lentils are healthier, sustainable for the environment, and they cost less! Seriously, if you haven't given them a try – what are you waiting for?
I serve this with corn tortillas, lettuce, avocado, hot sauce and more salsa. Yum!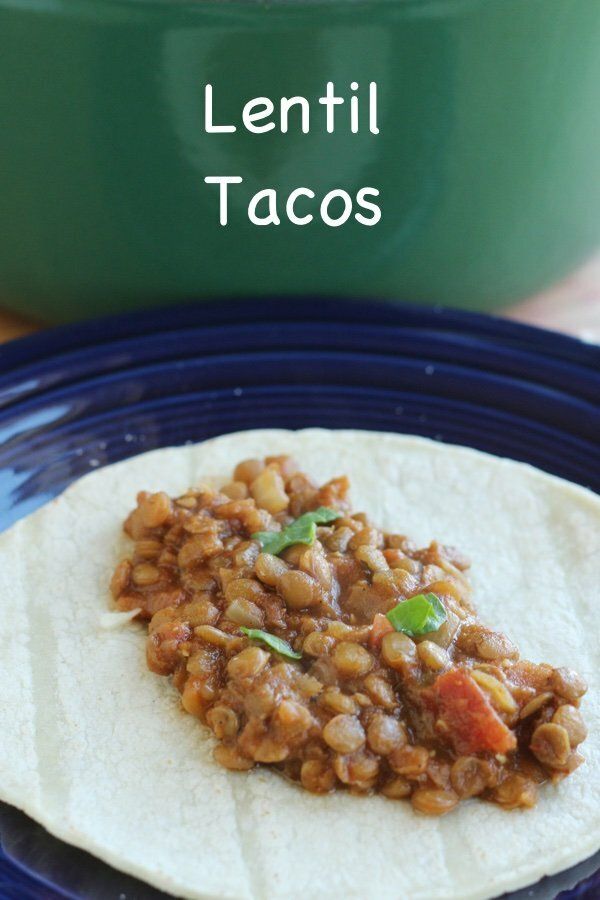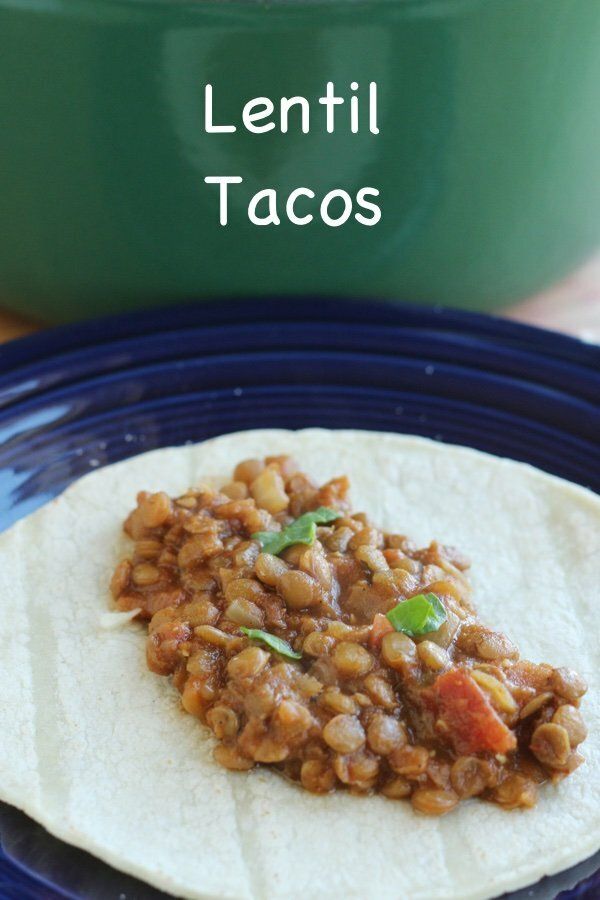 Lentil Tacos Recipe

Makes 8 taco servings

Ingredients
1 teaspoon canola oil
1 garlic clove, minced
1 medium onion, minced
1 cup dry lentils, brown, green or red
1 tablespoon chili powder
2 teaspoons ground cumin
1 teaspoon dried oregano
2 ½ cups vegetable or low sodium chicken broth
1 cup salsa (preferably low in sugar)
corn tortillas for serving

Instructions
Heat oil in medium saucepan and saute onion and garlic until onion is translucent (about 5 minutes). Add lentils, chili powder, cumin, oregano, and stir for one minute to toast the spices. Add the vegetable or chicken broth and bring to a boil. Reduce to a simmer and cook for 20-25 minutes until the lentils are tender and most of the broth has been absorbed. Mix in 1 cup of salsa and serve! This recipe freezes well.
Nutrition Facts
For one serving without tortilla = 112 calories, 1.4 g fat, 0.2 g saturated fat, 17.6 g carbohydrates, 1.7 g sugar, 7.9 g protein, 8.3 g fiber, 350 mg sodium, 2 Green, 1 Blue, 1 Purple SmartPts
Points values are calculated by Snack Girl and are provided for information only. See all Snack Girl Recipes
Other posts you might like:
---

Mushroom lentil burgers are a very healthy replacement for 8 ounce beef burgers....
---

Have I confused you with the photo of the chocolate cake? Where are the seeds?...
---
---
Get Free Email Updates! Yes please!
---