Light Baked French Toast Recipe
This light baked French toast will change your brunch game. Everything doesn't have to be decadent at brunch.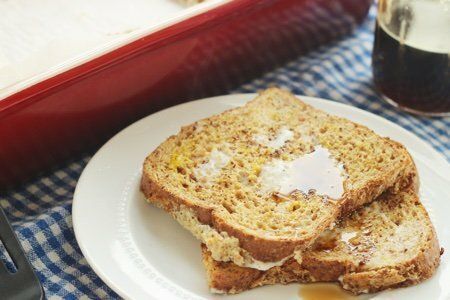 Sure, serve your mimosas and bloody marys but try to include some 100% whole grain sprouted bread. If you serve enough drinks, no one will notice the healthy bread!
I love the concept of baked French toast because you don't have to stand around the kitchen flipping bread in a pan. Just toss it in the oven and remember it when the timer rings.
Also, it is "baked" which makes it like a baked good and that always makes my family happy.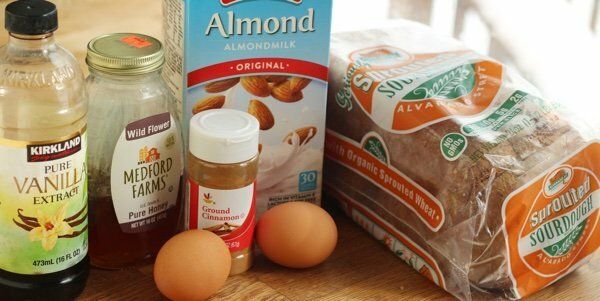 I have been looking for healthier bread and posted about some of my finds in bread with no added sugar. It turns out that the sprouted bread that I found is great for French toast! I would not call it "fluffy" but I would call it tasty.
This is the kind of dish that kids will eat without even noticing that you pushed whole wheat bread on them. My kids complain all the time that they can't get me to serve them white bread.
When you make this, be sure to use parchment paper to line the casserole.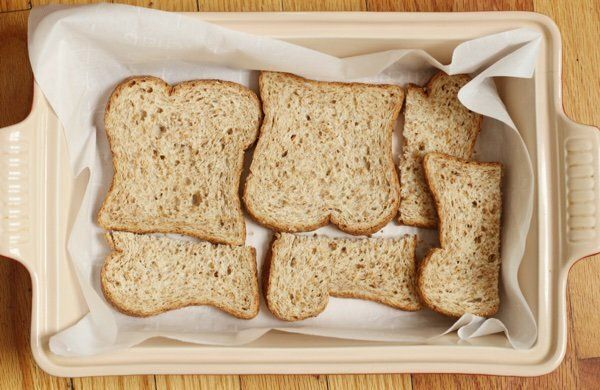 Using paper helps you in clean up and you don't have to butter the dish.
This can be set up the night before and then popped into the oven if you prefer. Also, you can make a couple of trays of it and freeze the French toast into "sticks" that kids will devour.
I like piling cut fruit on top of this for a more luxurious breakfast and topping it with yogurt. Try my healthier pancake topping If you must have syrup.
You can even serve this for dinner – why not? It is really only eggs and bread. Add a salad and you got dinner.
Do you make baked French toast? How do you make it?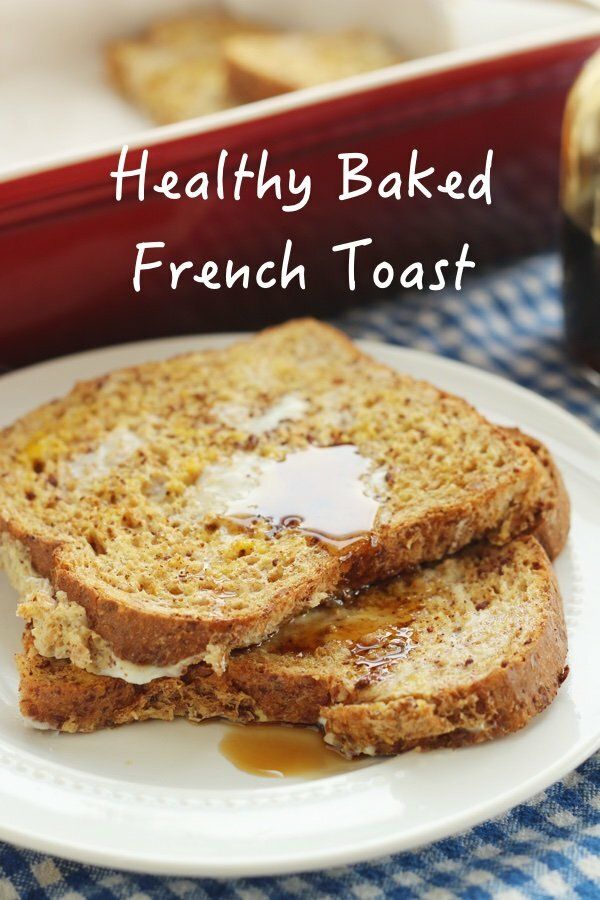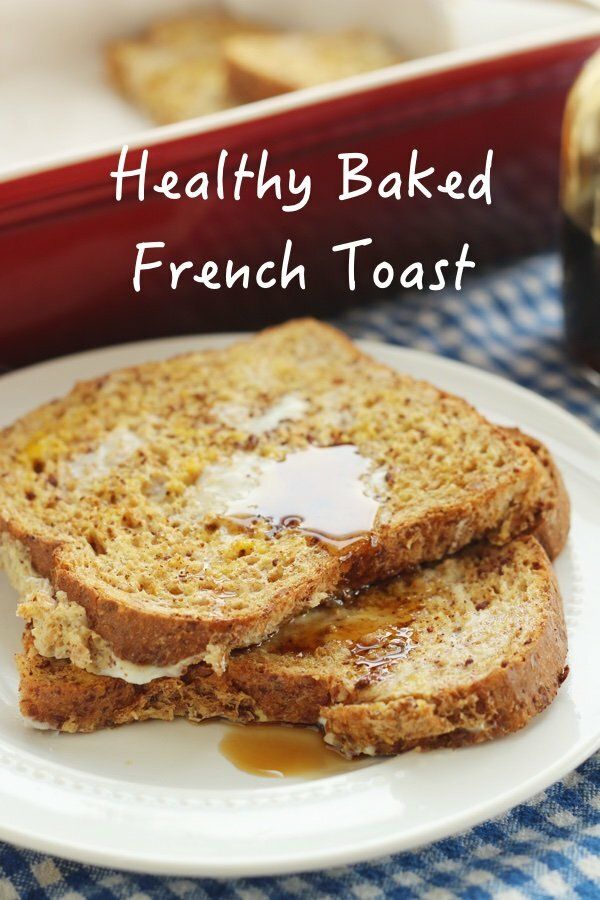 Light Baked French Toast Recipe

Makes 4 servings

4 slices sprouted bread such as Ezekiel bread
2 eggs
½ cup almond milk or reduced-fat milk
1 teaspoon vanilla extract
1 teaspoon honey
½ teaspoon ground cinnamon

Heat oven to 400 F. Line a casserole with parchment paper. Place bread slices flat in casserole. Whisk eggs, almond milk, vanilla, honey, and cinnamon in a medium bowl and pour over all the bread, soaking it. Leave it for 10 minutes and bake for 15-20 minutes until the bread is browned.
Enjoy with yogurt, fruit, or a little syrup.
128 calories, 3 g fat, 0.7 g saturated fat, 18.0 g carbohydrates, 4.5 g sugar, 5.9 g protein, 2.2 g fiber, 100 mg sodium, 3 Freestyle SmartPts
Points values are calculated by Snack Girl and are provided for information only. See all Snack Girl Recipes
---
Other posts you might like:
---

Do you know how hard it is to find bread with no added sugar? Recently, I went off of sugar for three weeks and I had to search!....
---

A couple of weeks ago, Snack Girl was waxing lyrical about maple syrup (see: A Healthy Sugar Made From Tree Juice).
---
---
Get Free Email Updates! Yes please!
---