How Ashley Lost 40 Pounds
Snack Girl's ears perk up when she hears inspiring weight loss stories. I overheard Ashley chatting with someone else about losing 40 pounds and I just HAD to learn more.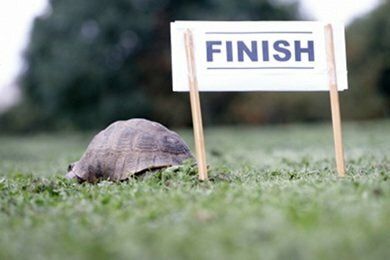 I met Ashley last week at the California Walnut Harvest where I consumed massive amounts of walnuts :)
She has 3 kids so I could really relate to her story. Thanks for sharing, Ashley! I am sure you will inspire others.
Snack Girl: What would you say is the biggest factor in your weight loss success?
Ashley: Two things — I used "Lose It!," which is an iPhone app, to track my caloric intake. It takes diligence to create the habit of logging everything you eat, but it was also very eye opening to see just how many calories I was taking in and making excuses for.
Secondly, which goes hand-in-hand with the first reason, I allowed myself to eat my favorites from time-to-time. If I wanted a handful of potato chips (my downfall), I could account for it in Lose It!, and I would just eat lighter somewhere else during the day. Basically, I think in the past, my attempts to lose weight failed because I was depriving myself of foods that I love.
Snack Girl: How long did it take you to lose the 40 pounds?
Ashley: I started Weight Watchers in Jan. 2006 a few months after having my third son. I was 188 pounds - my all-time high. I lost 23 pounds by May 2006, which is my wedding anniversary month, and that was my goal date to reach 165. I plateaued and was comfortable there for a long time, and then it started creeping back on, which is when I decided to go for it again.
So I started using Lose It! to count calories in earnest the day after Memorial Day of 2010. I started at 169, and my goal was 145. I reached that goal in mid-September. I have kept it off, but I'm still very diligent about keeping track of what goes in my mouth. I imagine I will have to be for some time. And actually, I think I may go for 5-10 more pounds by next summer and then call it a day. I have gotten rid of all of my 165+ clothes, so there's no turning back. Not an option!
Snack Girl: Had you tried any of the other calorie counters like Calorie King?
Ashley: I never tried anything other than Lose It!. It just seemed to be the thing that worked for me. It has restaurant calorie counts in it as well as pretty much every food you could ever eat. And if it's not in there, you can create a food entry and input all of the nutritional info, and then it's in there. Plus it has the exercise database, too. It's just what seemed to work for me.
Snack Girl: When you didn't lose weight for a few weeks - how did you keep motivated?
Ashley: I'd just keep my eye on the prize and realize that there are plateaus. It made breaking the plateau that much sweeter.
Snack Girl: What foods and habits were the most difficult for you to give up and change?
Ashley: I was the queen of "it's just one more bite. What's it gonna hurt?" Breaking that habit is an ongoing battle. But like I said, I haven't really had to give up much. I have just learned moderation.
If I want to have a piece of cake, I'm going to have to either exercise harder or eat lighter to account for my daily calorie allowance. It's simple - the number of calories going in has to be less than the number of calories going out.
Snack Girl: What advice would you give to your "40 pound heavier" self?
Ashley: It's never too late to lose weight, but it doesn't get any easier, so what are you waiting for??
Snack Girl: What is your favorite snack?
Ashley: Unhealthy? Chips and dip. Healthy? Watermelon and feta with just a tiny bit of salt on top. The perfect summertime treat!
---
Want to read about snacks?
The Cheeseburger Experiment Revisited
Don't Toss These Out!
Can A New Drink Change Your Life?
Healthier Brownies With A Secret Ingredient